Well, that escalated quickly.
What began as a light-hearted statement from a Tory MP about the Toronto Maple Leafs' return to the NHL playoffs promptly turned into a political attack in the House on Wednesday.
Roxanne James, who represents Scarborough Centre, received some applause at the start of her speech when she announced that, for the first time in "nine long years," the Leafs would suit up for the post-season.
Then she invited members to look back to 2004, the last time her "beloved blue and white" made the post-season.
"Canadians were still being governed by the tired and corrupt Liberal government," she said to some laughter. "Justice Gomery had not even begun his investigation into Liberal sponsorship scandal and nine years later we are still waiting for Liberals to pay back that $40 million they stole from taxpayers."
"The member of Papineau was busy running Katimavik into the ground," she said. "And the leader of the Green Party, well, was a Liberal."
James said she would be proud to join "Leafs Nation" in cheering on the team against the Boston Bruins.
"And perhaps, during commercial breaks, we will learn more about how the Liberal leader is just in over his head," she concluded.
It would appear the Tory attacks on Trudeau are coming from all corners these days.
But in politics — as in hockey — it's best to keep your head up.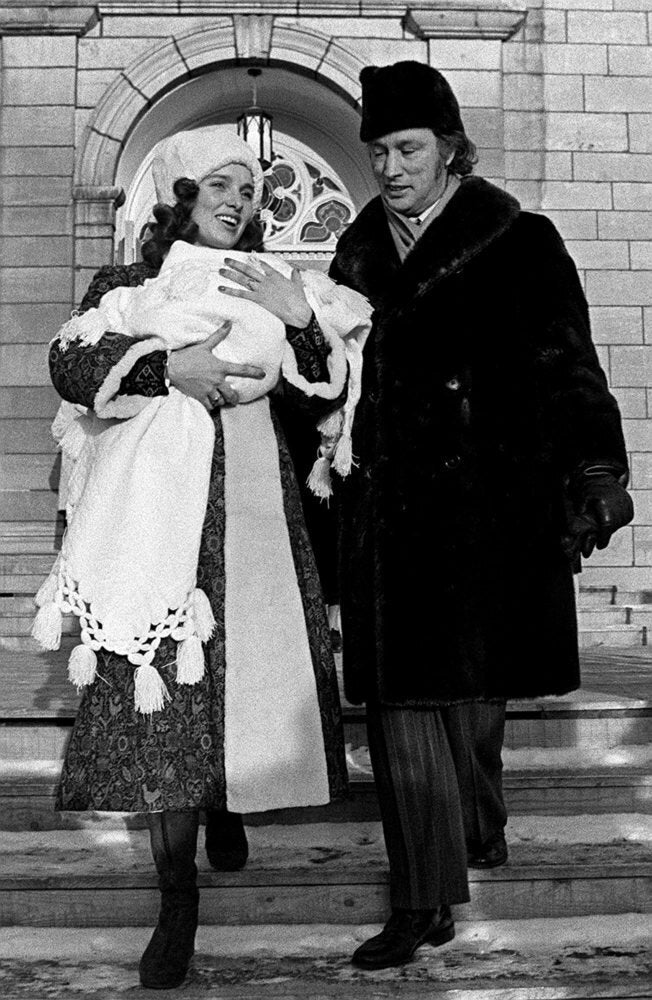 Justin Trudeau Through The Years