Conservative MP Blaine Calkins believes the Trudeau Liberals want to take away his firearms.
And to that, the Alberta native says they must pry them from his "cold, dead hands."
Calkins rose in the House during members' statements on Monday to highlight that Liberals will debate a resolution at their biennial convention later this month calling on any future Grit governments to reduce the number of firearms in Canada.
And to Calkins, who represents the Alberta riding of Wetaskiwin, that means Liberals already have a "plan to confiscate rifles and shotguns from law-abiding Canadian firearms owners."
Calkins said Liberals have not moved beyond when former justice minister Allan Rock said only cops and the military should possess firearms.
"If the Liberal leader wants my guns, he can pry them from my cold, dead hands," he said to great applause.
The resolution Calkins referenced, "Fewer Guns, Less Violence," has been put forward by the Young Liberals of Canada. It says nothing specific about confiscating legal firearms.
WHEREAS evidence demonstrates a clear relationship between the number of firearms in a society and the number of firearm-related homicides and suicides;

WHEREAS gun violence in our urban and suburban centres remains a significant threat to public safety;

WHEREAS incidents of firearm-related crimes, deaths and injuries decrease when access to firearms is combined with effective policies that keep firearms out of the hands of those who would use them to for such purposes;

WHEREAS the Australian Conservative government of John Howard successfully reduced the number of firearms in that country through proactive initiatives such as gun buybacks which led to decreases in the rates of firearm-related crimes, homicides and suicides;

BE IT RESOLVED that the primary objective of a Liberal government firearms policy shall be reducing the number of firearms in Canada through initiatives inspired by the Australian model.
In a column published in The New York Times last year, Howard elaborated on how he worked to ban automatic and semiautomatic weapons and how his government bought back — then destroyed — about 700,000 guns from Australians.
The chairman of the Muslim Council of Calgary told the Calgary Herald that the image portrays Muslims as terrorists "who should be short or belittled."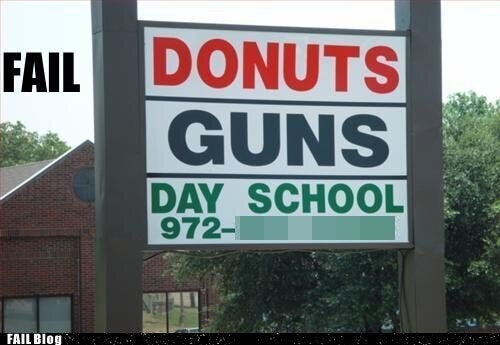 U.S. Places That Also Sell Guns