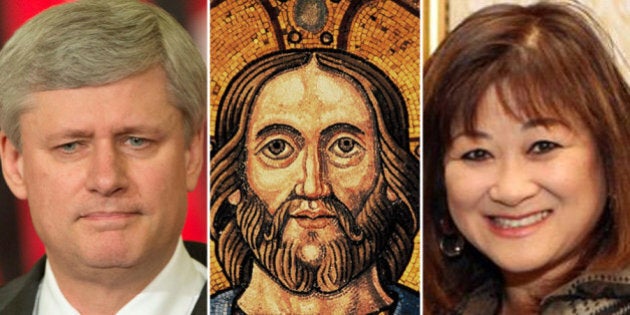 A Conservative MP has found herself in the middle of a controversy after audio surfaced of remarks she made at a Vancouver church, comparing Stephen Harper to Jesus.
Backbencher Wai Young is heard in a recording of her June 28 address to the congregation at Harvest City Church.
"Jesus served, he saved, but he acted as well," she said.
Young used the moment to transition to praising the party's tough-on-crime stance.
"I want to share with you what I think our government is doing in the same vein — Jesus served and acted to always do the right thing, not the most popular thing."
"If Bill C-51 had been in place 30 years ago Air India would never had happened. Those some 400 lives would have been saved."
That last line is misleading, PressProgress points out. In fact, The Globe and Mail reported that the former Supreme Court judge who headed a 2010 inquiry into the Air India bombing believes the opposite. According to The Globe, John Major said he does not believe C-51 will address the flaws in information-sharing that contributed to the 1985 tragedy.
Listen to Young's full speech here:
In her speech, the Vancouver-South MP also eviscerated journalists for reporting stories that are "not factual" — an "unfortunate turn" that led her to boycott the country's biggest dailies.
"I do not read the newspapers anymore," she admitted. "One of the key tenets of being a journalist is that you're supposed to be reporting the facts … They no longer report the facts."
It didn't take very long for someone to coin the hashtag #CPCJesus, allowing journalists and comedians to have fun with news of Young's comments:
Young responded to the hullabaloo over her speech by explaining she made an "error" in her comment about Air India, claiming CSIS knew about the bomb on board and suggesting the agency failed to prevent the tragedy that claimed 329 lives.
"Last month, while speaking about the additional tools for law enforcement agencies provided in our government's Anti-Terrorism Act, 2015, I misspoke with regards to the investigation of the Air India bombing," she said in an email Tuesday.
"What the Commission of Inquiry determined was that government agencies were in possession of significant pieces of information that would have led a competent analyst to conclude that Flight 182 was at high risk of being bombed by known Sikh terrorists.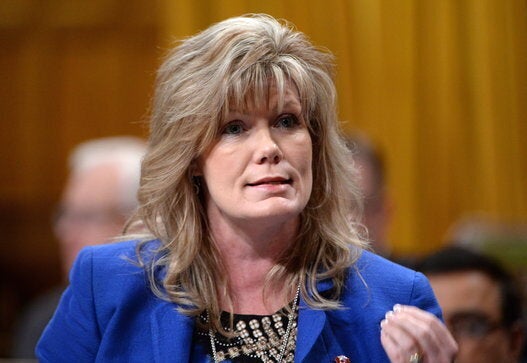 Notable MPs Who Aren't Running Again
Popular in the Community