OTTAWA — An NDP MP signalled Friday her party may not support a forthcoming bill aimed at limiting the power of the prime minister. The problems the bill aims to fix — such as curbing the control of party leaders over their MPs — are only found in the Conservative caucus, Edmonton NDP MP Linda Duncan told The Huffington Post Canada.
HuffPost reported Thursday that Tory backbencher Michael Chong plans to bring forward legislation next week to curb the power of all party leaders. The bill is the culmination of months of discussion among a small group of MPs who are hoping to loosen the stranglehold of the prime minister's office on individual representatives, giving MPs more freedom to speak their minds and vote their conscience.
The Tory backbenchers involved in the group, dubbed "Committee 2012", insist their efforts to inject more democracy into the Commons have nothing to do with the current Senate scandal engulfing the PMO. But the NDP suggested it won't support the bill because it responds to a uniquely Tory problem.
"These are things that they are resolving in their party, I don't think it is really relevant to our party," Duncan said in a phone interview.
"I see a lot more critical issues to deal with than Parliamentary democracy right now," she added. "Maybe they have severe frustrations with their prime minister and their PMO but I don't really see those as front of mind for us."
Duncan and NDP press secretary Marc-André Viau both said, however, that the New Democrats would wait to see Chong's bill and discuss it in caucus before taking a position.
According to several sources, Chong's bill would grant caucus members the ability to trigger a leadership vote - and potentially boot an unpopular leader. It would strip party leaders of their ability to withhold the candidacy of a sitting MP or appoint a candidate, giving that power to the riding associations instead. The bill would also allow caucus members kick out and reinstate misbehaving MPs. At the moment, only the party leader has the ability to decide who stays and who goes in caucus.
During Friday's Question Period, Duncan said the MPs who make up Committee 2012 are "joining others with growing concern about the conduct of the prime minister's Office."
"When will the prime minister start addressing these concerns and rein in his office?" she asked.
Pierre Poilievre, minister of state for democratic reform, responded that Prime Minister Stephen Harper was the "most democratic in Canadian history."
Poilievre noted that Harper sought approval of the Commons before sending troops abroad and was the first to hold cursory Parliamentary reviews to vet Supreme Court appointments.
The government is unlikely to support Chong's bill which, one source said, would create an unstable situation where leadership reviews can be triggered at the drop of a hat. Sources point to recent examples in Australia where prime minister Julia Gillard was dumped in June in favour of former prime minister Kevin Rudd after a stunning coup by Labor MPs. Rudd stepped down in September after losing the federal election and another leader was selected in October.
Gillard had replaced Rudd three years ago in a similar takeover, when she was his deputy.
While Chong's bill will likely have the support of Independent MPs such as Bruce Hyer and Brent Rathgeber, most of the opposition parties stayed silent Friday.
Like the NDP, the Grits will wait until Chong tables his bill before "commenting on its merits" said Liberal spokeswoman Kate Purchase. The Bloc Quebecois said the same thing.
The Green Party's Elizabeth May, however, was adamantly in favour. She has twice introduced legislation to strip a party leader's power over nomination papers.
"Canada's government is turning into an elected dictatorship. The Canadian PM has had, for a long time, more power in a majority government than the president of the US or the PM of the UK," May wrote in an email to HuffPost.
"Michael Chong's proposals are brilliant. The question is will any federal leader other than me support them?"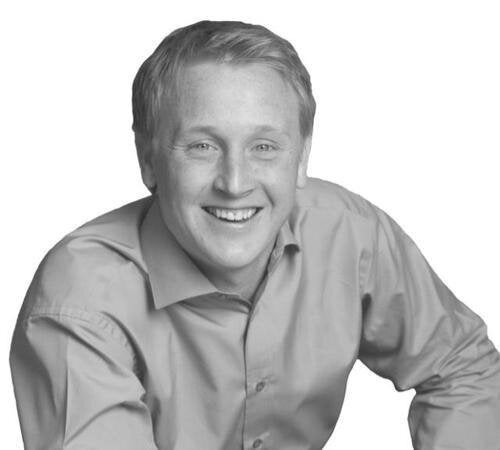 Canada's Youngest MPs