Toshiba Corporation has developed a small nuclear reactor to power oilsands extraction in Alberta and hopes to have it operational by 2020, according to news reports from Japan.
The reactor would generate between one per cent and 5 per cent as much energy as produced by a typical nuclear power plant, and would not need refueling for 30 years. It would be used to heat water in order to create the steam used to extract bitumen from the oil sands.
While the news of nuclear reactors potentially dotting the oilsands landscape is already raising concerns among some environmentalists, the technology could actually prove greener than current methods. Oilsands producers typically use natural gas to power bitumen extraction, which contributes significantly to Canada's carbon emissions.
Toshiba reportedly plans to build the main part of the reactor underground, in order to enhance safety, and the reactor will be built within an earthquake-resistant structure.
"[I]t appears that nuclear power is not needed," the blog reported. "However, the Canadian oil sand deposits are located in remote areas, far from the main Canadian natural gas pipeline networks. One must assume that the cost of obtaining natural gas in such remote locations is high enough to justify the costs of Toshiba's nuclear reactor."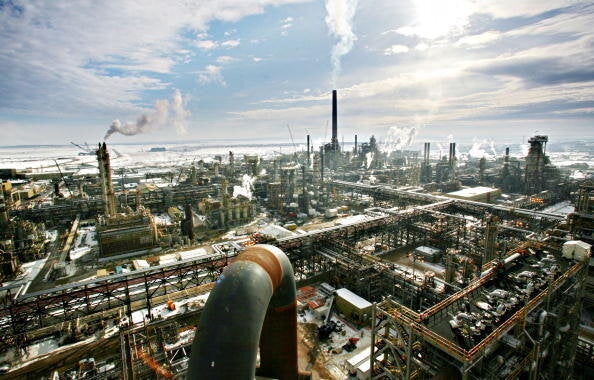 The Oil Sands and Canada's Environment