Located 2.5 hours from Toronto along the east end of Lake Ontario is Prince Edward County, a relatively new and rapidly growing wine region. One of the region's gems is The Grange of Prince Edward County vineyard and wine estate, eastern Ontario's largest award-winning estate vineyard and winery owned and operated by Caroline and Maggie Granger, a mother-daughter duo.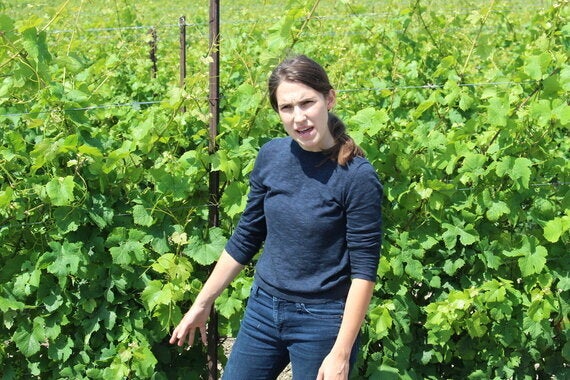 Maggie Granger in the vineyard
This summer I toured the estate, tasted their array of wines and I interviewed Caroline for my radio show, Shannon Skinner Live, and her daughter, Maggie, for this article. As a part-time student of wine studies, not only did I learn a thing or two from the experience, it was genuinely a treat.
For Caroline Granger who is the president and CEO - or, as Maggie jokingly puts it, "the chief, cook and bottle-washer" - farming and agriculture is in her blood. Those roots in family farming spawned Caroline's independence and entrepreneurship, and prepared her to lead her family into a brand new industry - and a male-dominated one at that.
"Fifteen years ago, when I started planting and growing grapes, and making wine, I was unique," says Caroline Granger. "There were some women winemakers, but there were few women winery owners, and that is something that continues today."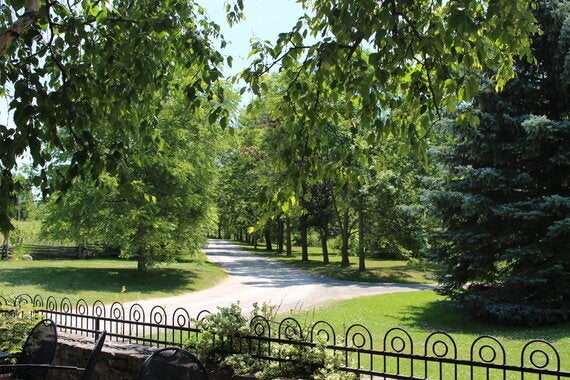 Caroline is an advocate of not just her own winery, but all wineries of Prince Edward County, and a single parent who is passionate about equality and the importance of agriculture for the future of Canada. A former model, Caroline has tirelessly fought for women's rights, and the role family farms can play in the future of our economy.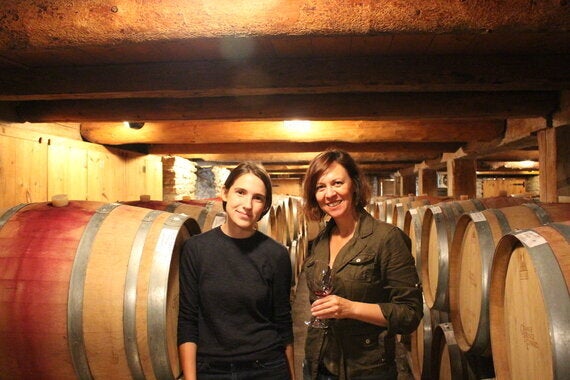 The Grangers grow six varieties of grapes, including the tricky-to-grow pinot noir. They have 60 acres of vineyards and produce 100 per cent estate-grown wine. This model enables them to make wine that reflects the region and their own distinct style. Since the Grangers believe in eating and drinking locally, and providing good value, this business model is ideal, despite its challenges.
"The estate-grown model isn't common and for a good reason," says Maggie Granger. "It's challenging to rely only on yourself and your vineyard, and so to be able to produce these wines and have them shine is fulfilling and, ultimately, a really unique experience for consumers."
Spending a warm and sunny morning with Maggie in the vineyards was an education in itself for me, as it was the first time I have been able to get close-up to vines. Maggie's role comprises basically everything that happens in the vineyards, and she speaks with passion about her job.
"Being out in the vineyards is my favourite part," adds Granger, who lives in a fully renovated trailer on the property, only mere steps away from the vines. "It's where you can see your hard work shine. If you work hard, your vineyards are happy, you get beautiful fruit, and making delicious wine is easy."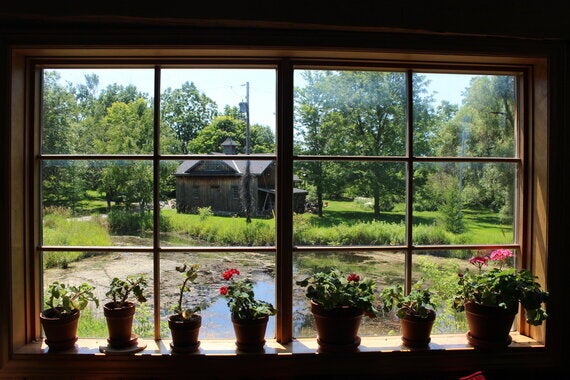 The Grange of Prince Edward County winery is set in a rustic farmland setting and the wine tastings occur in an old converted barn, which has an art gallery loft and room rentals for events. We enjoyed a delicious home-made picnic lunch, which was assembled in a small kitchen and packed in a basket, complete with a tablecloth and a bottle of their signature sparkling brut.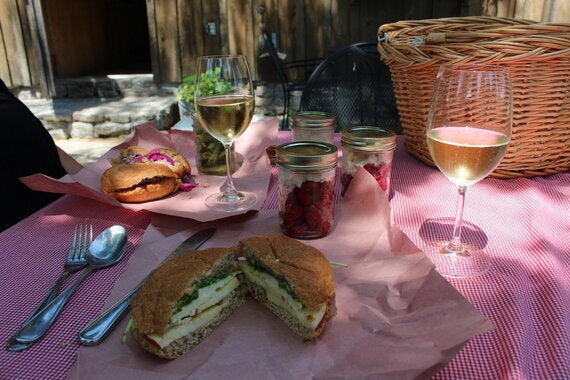 Our delicious picnic lunch
A select number of The Grange of Prince Edward County wines are available for sale in the LCBO and online through their website.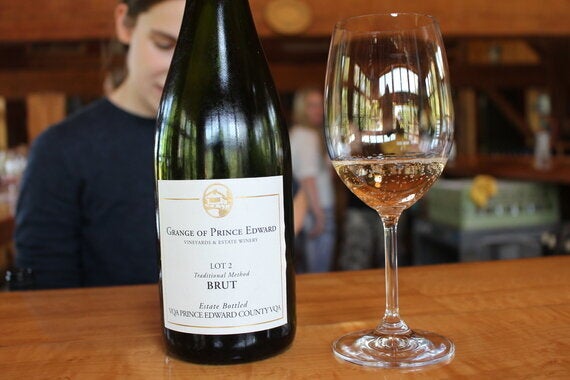 While all wines produced at the estate are delicious, my personal favourites are the biscuity-style sparkling brut, made in the traditional method and aged 18 months sur lie ($29.95); the silky, French-oaked Diana Block Pinot Noir 2010 ($35.00); and especially the off-dry Riesling 2012 ($15.95). They also make a lovely Cabernet Franc, Chardonnay, Gamay and (my least favourite) Pinot Gris.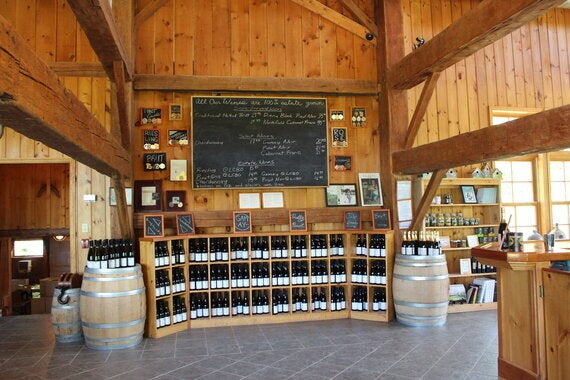 For information about tastings, events, directions and how to purchase their estate-mode wines, visit: www.grangeofprinceedward.com.
For more in-depth information about the story of The Grange and the topic "getting into business with family," check out my interview with Caroline Granger on my radio show Shannon Skinner Live on VoiceAmerica.com.
This article originally appeared in Infinity Magazine and is re-published with permission. Photo credits: Shannon Skinner and Darcelle Runciman.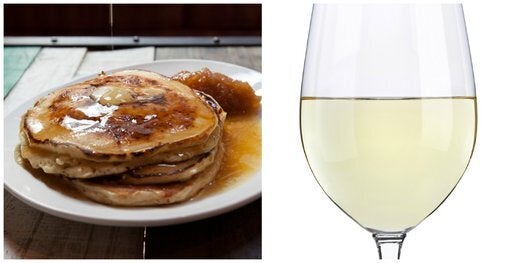 Brunch and Wine Pairings For The Ages
Popular in the Community