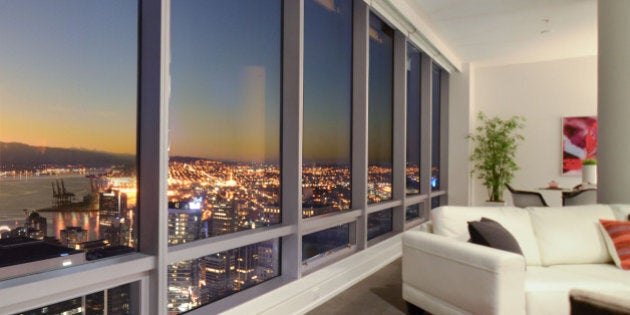 The dropping Canadian dollar, along with Vancouver's natural beauty, is bringing impromptu foreign buyers back to the Coal Harbour area, says one realtor.
"It happened a long time ago and now it seems to be happening again," Shaun Kimmins with Sotheby's International Realty told The Huffington Post B.C. in an interview. He said his office fielded dozens of daily inquiries from tourists this summer.
"People walk in and with no previous intention of setting out to buy property, end up just falling in love with the area on a sunny day, walking into our office and end up writing offers."
While Chinese visitors buying property remains consistent, it's the American clients that have returned, he said.
Kimmins has sold several waterfront condos ranging between $2 million and $4 million this year to U.S.-based clients who use them as vacation properties.
When the towers in Coal Harbour were going up around 2001, the low dollar attracted many Americans. But as it swung up to $1.05, many cashed in.
"They have to be objects of desire but they also have to represent a safe or secure investment," said Kimmins. "Now that we've seen a reversal in the depression of the [Canadian] dollar versus the U.S. dollar, we're sensing that there's more money coming back and buying back in."
One of Kimmins' clients from Mexico, who already owns in the area, bought a $5.5 million waterfront property this summer.
Meanwhile, Canadians who left Vancouver to work in Hong Kong after obtaining citizenship appear to be moving back to Vancouver, realtor Winfield Yan told the Georgia Straight.
The cost of living in Hong Kong is high, with rich mainland Chinese pushing locals there out of the real estate market, he said.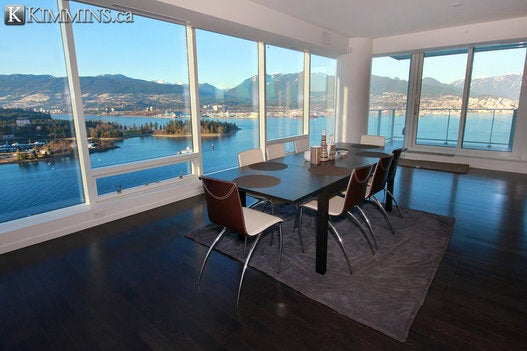 Vancouver Coal Harbour Condos


Popular in the Community