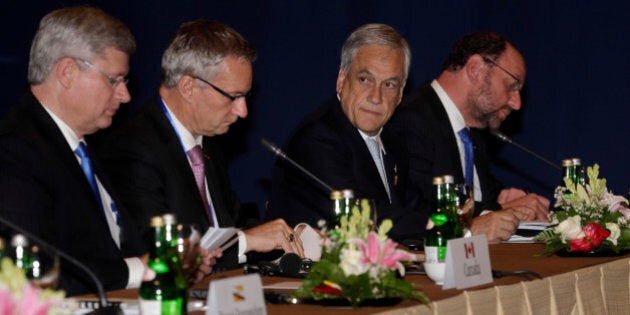 The controversial Trans-Pacific Partnership (TPP) agreement may be crucial for Canada's economy, but it's unlikely to close anytime soon, says one of Canada's top economists.
The multilateral talks — involving hundreds of negotiators from 12 countries over an agreement that would create one of the world's largest free trade areas — have stalled. There have already been more than 20 rounds of negotiations, the details of which have been kept secret.
Doug Porter, chief economist at Bank of Montreal believes the chances of talks settling outstanding issues are slim.
"I'm not optimistic on those talks at least not over the next three years or so," he said during a panel discussion for the Toronto Region Board of Trade.
"The reality of the situation is unless the U.S. gets fast-track authority (for a free trade negotiation) it's going nowhere ... The multilateral nature of these talks means that if everybody isn't cooperating then it's not happening."
U.S. president Barack Obama has faced difficulty in getting Congress on board with the trade talks and has not been able to convince politicians to give the White House "fast-track authority," which would allow Obama to sign the deal without a debate in Congress.
Canada lobbied for years to be admitted to the Trans-Pacific Partnership talks, which also include Australia, Brunei, Chile, Malaysia, Mexico, New Zealand, Peru, Singapore, the U.S. and Vietnam.
Canada joined TPP negotiations along with Mexico last October. The member countries together represent a market of 792 million people and a GDP of $27.5 trillion, or 40 per cent of the world economy.
Leaked details of the agreement have some Canadians concerned, as it could apparently include everything from the criminalization of small-scale downloading to the expansion of the rights of corporations to opening up the country's agricultural sector to competition.
Still, for the most part, economists on the panel Monday agreed that the deal is too important for Canada to pass up because it will help to diversify the country's trade base.
"While many countries like Mexico were signing treaties all around the world, we were relying very much on our north-south plans and now we're playing catch up big time," said Scotiabank chief economist Warren Jestin.
While Canada will inevitably have to make concessions, "it's not an option, it's strategically something we have to go into," he added.
Jestin believes it is in the best interest of Canadians to see the TPP process accelerated because the country's export sector is too reliant on the U.S.
"We are going to find that ten years from now the percentage of trade that goes to the U.S. is going to be lower than it is currently," he said, adding the the percentage of trade going to the U.S. has already fallen from 84 per cent to 74 per cent, and that it will likely hover closer to 60 per cent in a decade.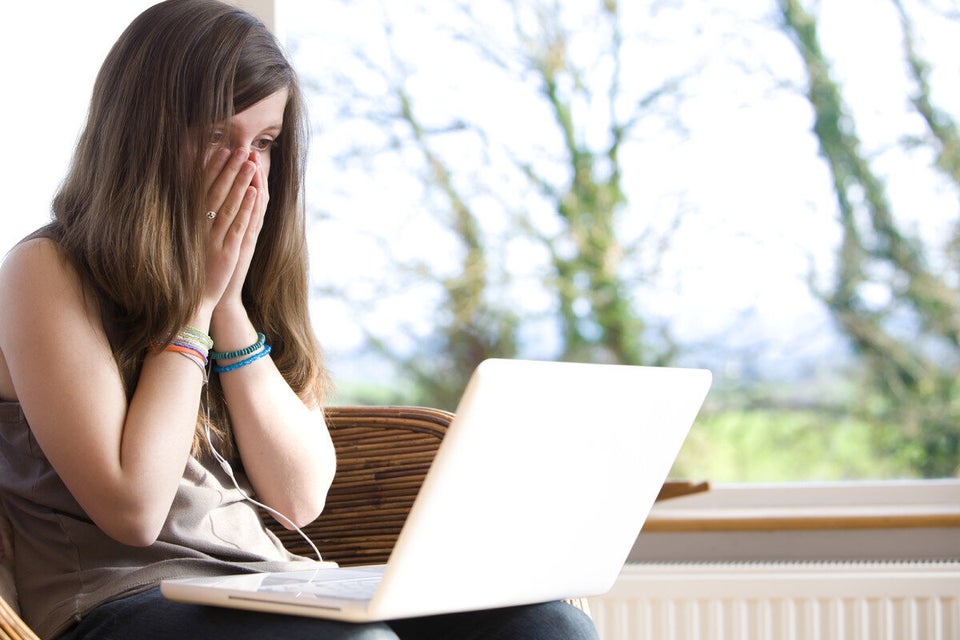 11 Things About TPP Harper Doesn't Want You To Know