One of the world's most ambitious proposed free trade deals appears to have collapsed in the wake of Donald Trump's electoral victory.
Sen. Chuck Schumer, a New York Democrat who will soon be the Senate minority leader, told labour leaders in Washington that the 12-nation Trans-Pacific Partnership (TPP) will not be ratified by Congress, the Washington Post reports.
Schumer reportedly reached that conclusion after talking to Republican congressional leaders.
The Obama administration had initially planned a last-minute push to have the trade deal passed in this fall's lame-duck session of Congress, but according to a separate report in the Washington Post, the administration ended the effort with Trump's election on Tuesday night.
Trump ran on an anti-free trade agenda that included a vow to block the TPP, which would create a 12-nation free trade area of Pacific Rim countries, accounting for nearly 40 per cent of the global economy. Besides the U.S., the deal would also include Canada, Japan, Australia, Brunei, Chile, Malaysia, Mexico, New Zealand, Peru, Singapore and Vietnam.
Even more optimistic estimates only foresaw a small boost to jobs and GDP growth. A study from Canada's Global Affairs department found the TPP would add a mere 0.2 per cent to Canada's GDP over 25 years — but staying out of it would shrink Canada's economy by a slightly larger margin.
Pulling back from the TPP at this point will likely prove to be a diplomatic headache for the Trump administration. In a move that could be seen as sending a message, Japan's parliament passed the TPP on Friday, three days after Trump's election.
Singapore's prime minister, Lee Hsien Loong, told a Washington crowd this summer that the U.S.'s credibility is on the line with the TPP.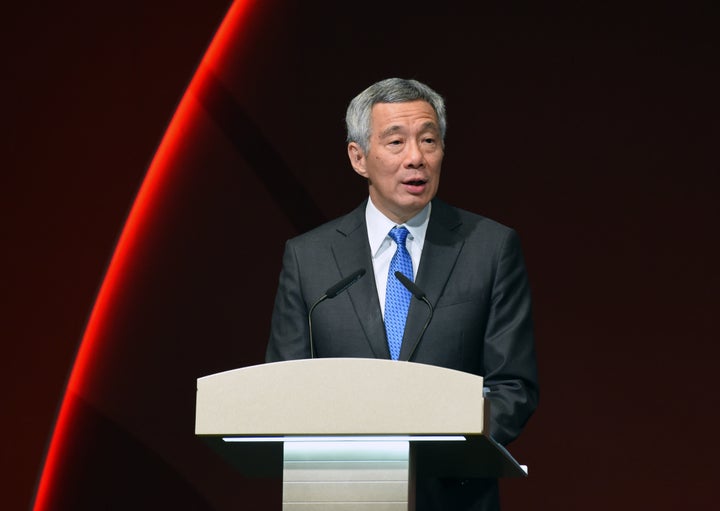 "For America's friends and partners, ratifying the TPP is a litmus test of your credibility and seriousness of purpose," Lee Hsien Loong said, as quoted at Bloomberg. "Every one of the TPP signatories has had to make sacrifices in order to accept the TPP agreement, and jointly bring about this win-win outcome."
The deal had been heavily criticized by social activists and labour leaders for what they argued was a significant expansion of corporate power.
They particularly criticized the agreement for its investor-state dispute settlement (ISDS) mechanism. It would create a tribunal, outside national courts, where corporations would be able to challenge government decisions. Activists say it would allow foreign businesses to overturn national laws, though many trade experts say that is an exaggeration of the tribunals' power.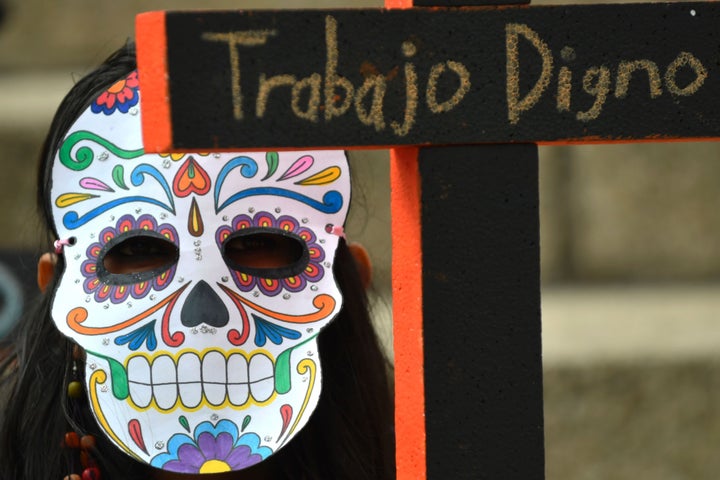 Concerns over a similar ISDS mechanism were among the reasons why Canada's free trade deal with the EU, known as CETA, nearly died last month, when the Belgian region of Wallonia refused to sign the deal.
Wallonia eventually relented, but only on the condition that the ISDS tribunals would be suspended until all EU legislative bodies — about 40 national and sub-national parliaments — ratified the deal.
CETA was largely seen as a test-run for a much larger free trade deal between the EU and the U.S., known as the TTIP.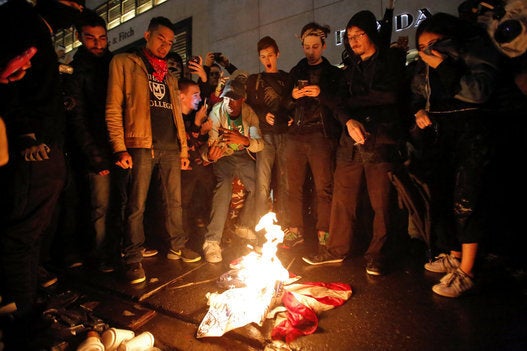 Donald Trump Win Sparks Protests Nationwide