Iconic Canadian band The Tragically Hip revealed Tuesday that lead singer Gord Downie has terminal brain cancer.
"Since then, obviously, he's endured a lot of difficult times, and he has been fighting hard. In privacy along with his family, and through all of this, we've been standing by him."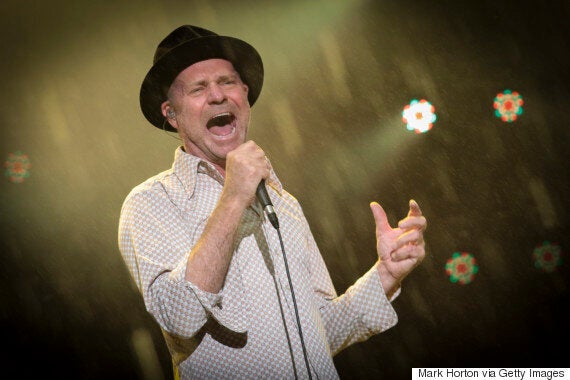 Gord Downie of The Tragically Hip performs at the Ottawa Bluesfest in 2015. (Photo: Mark Horton/WireImage)
A specialist treating Downie said Tuesday that the singer is "doing very well" but it's "too early right now" to know his prognosis.
Dr. James Perry, head of neurology at the Sunnybrook Health Sciences Centre, said there's a very wide spectrum of possible outcomes for patients with glioblastoma, which is the most common and most aggressive cancerous primary brain tumour.
It affects about two to three people per 100,000 in Canada, the United States and Europe, according to information supplied by Sunnybrook. It's the same type of brain tumour discovered in Ted Kennedy, actress Ethel Merman and former Montreal Expos player Gary Carter.
Downie underwent surgery to remove "the bulk" of the tumour and was given six weeks of radiation treatment and chemotherapy medication.
"Fortunately for Gord, he has a type of glioblastoma that is more amenable to treatment than most.... with a more favourable response to treatment," said Perry, suggesting Downie could have "a significantly higher chance of longer-term survival."
Perry said Downie has recovered much of his physical, mental and emotional strength and it's safe for him to tour with the band this summer.
"This feels like the right thing to do now, for Gord, and for all of us," said the band's message.
Downie, guitarists Paul Langlois and Rob Baker, bassist Gord Sinclair, and drummer Johnny Fay came together in Kingston, Ont. in the '80s. Winners of 14 Juno awards, their 13th studio album, "Man Machine Poem," will be released next month.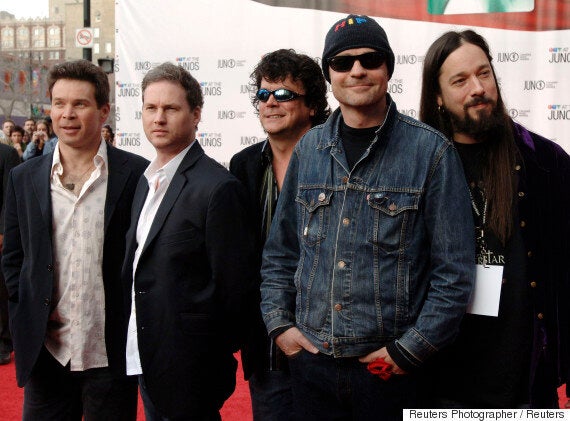 The Tragically Hip were inducted into the Canadian Music Hall of Fame in 2005. (Photo: Fred Greenslade JY/Reuters)
Downie's electric live performances draw loyal fans back time and again to hear the band perform hits that include "New Orleans Is Sinking," "Courage," and "At the Hundredth Meridian."
The doctor emphasized Tuesdsay that Downie will need to avoid fatigue while on stage.
"We all know he doesn't sit down in a rocking chair and play banjo, so I think we have to be cautious about things like hydration," Perry said.
"This feels like the right thing to do now, for Gord, and for all of us."
Details of The Hip's tour are expected to be released on Wednesday.
"What we in The Hip receive, each time we play together, is a connection; with each other; with music and it's magic; and during the shows, a special connection with all of you, our incredible fans," said the band's message on Tuesday.
"So, we're going to dig deep, and try to make this our best tour yet."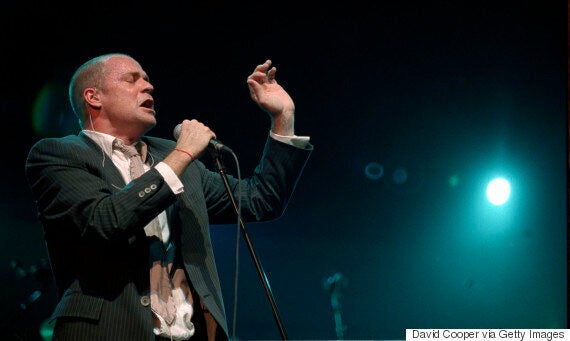 Gord Downie performs at the Air Canada Centre. (Photo: David Cooper/Toronto Star via Getty Images)
The announcement also said the band will not discuss the matter further because ``the music will stand to answer all.''
The decision falls in line with Downie's media-shy public persona. When not on stage, Downie has mostly avoided the spotlight, reserving most interviews and public appearances to support causes close to his heart, such as stopping oilsands and pipelines expansion.
Downie, 52, and his wife have four children.
With files from The Canadian Press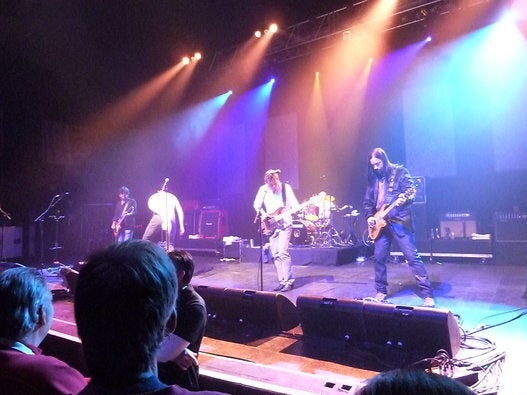 Canadian University Bands