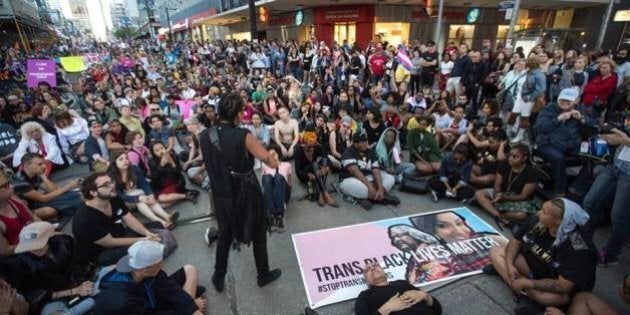 Toronto's 2016 Pride set firsts and broke records left, right, and centre.
June was Canada's first ever Pride Month, a slew of drag kings and queens broke the Guinness world record for "Largest Drag Artist Stage Show", and on Friday, Toronto hosted the world's largest-ever trans march.
This year's march was led by Black Lives Matter Toronto, which also participated in the other Pride processions including the Dyke March and the official Pride parade Sunday.
The Trans March was started by community members in 2009 due to the lack of representation of trans, Two-Spirit and genderqueer people in Toronto's usual Pride programming, BlogTO reports.
In memory of the victims of the Orlando nightclub shooting where 49 people were killed, marchers staged a 10-minute sit-in.
Take a look below for photos from the massive event!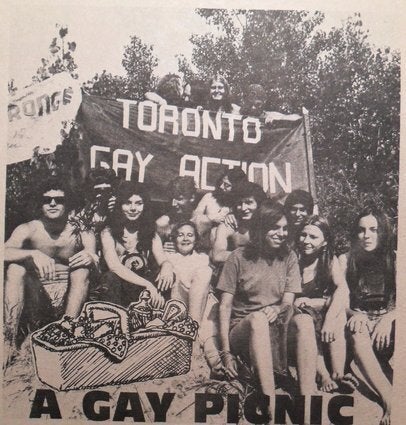 Toronto Pride From The Last 45 Years
Popular in the Community