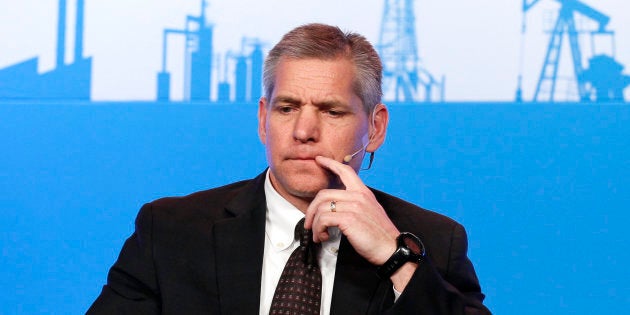 After nine years of political rhetoric, protests and lobbying, TransCanada's fight to build the Keystone XL pipeline seemed to end in victory for the company in January, when President Donald Trump signed an executive order approving the project.
But fast forward half a year, and the controversial project to bring Canadian oilsands product to the U.S. Gulf Coast is no closer to reality. In an earnings call last week, the company's brass — while remaining optimistic — pretty much admitted the project may never happen.
TransCanada's executive vice-president Paul Miller told analysts and reporters the company hasn't made a decision yet on whether or not to go ahead with the project.
"In November, we'll make an assessment of commercial support and [Nebraska] approval," Miller said, as quoted at Politico.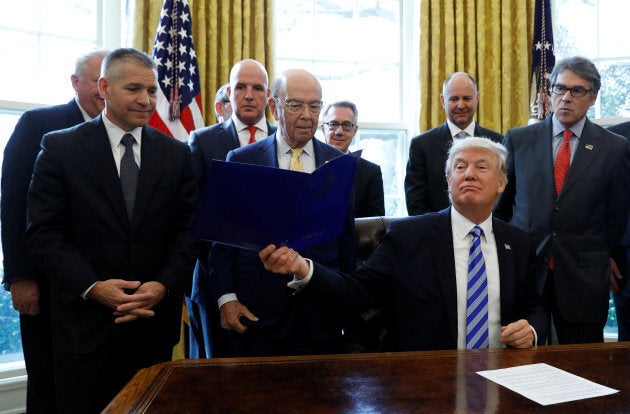 But beyond grassroots opposition, the Keystone XL is facing a fundamental economic problem: Its potential customers appear to have lost interest.
TransCanada had once said it wanted commitments to fill 90 per cent of the pipeline's 830,000-barrel-a-day capacity before building it. But in announcing a new push to find customers for the pipeline last week, company spokesperson Jacquelynn Benson said they're looking for 225,000 barrels, or less than a third of capacity.
Analysts generally point to several key reasons for the dropoff in interest, one of which is the oil price collapse of 2014. It halted much of the future expansion plans of Alberta's oilsands; the Canadian Association of Petroleum Producers has lowered its long-term outlook for Western Canadian oil, and now sees 1.5 million fewer barrels being produced by 2030 than it did in its 2014 forecast.
But it's in Asia that demand for oil is growing, energy consultant Rusty Braziel of RBN Energy told Politico, and that's another reason there is less interest in a pipeline from Canada to the U.S. Gulf Coast.
"If you're a producer in Alberta, the conundrum you face here is you really want to go west. Do you want to take barrels to the Gulf Coast and fight with everyone else sending barrels through the Gulf Coast? Hell no."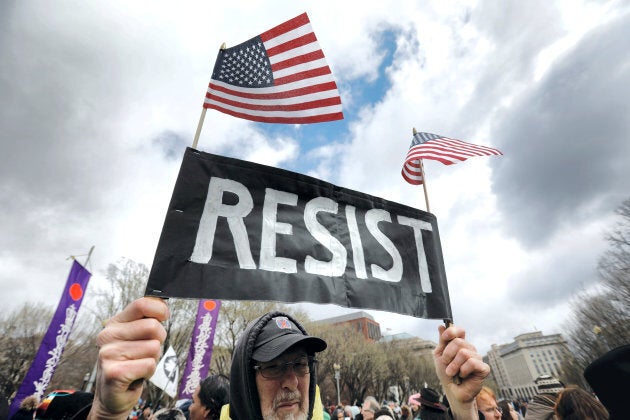 But the Keystone XL still has its supporters — both within the White House and within Alberta's oil industry.
The CEOs of both Cenvous and Suncor — two of the largest oilsands players — both gave the project their support last week, Bloomberg reported.
They said Canada's oil industry needs more pipeline capacity, and Suncor confirmed it plans to ship oil on the Keystone XL, if it's built.
— With files from The Canadian Press
Popular in the Community