TransCanada got schooled at their recent Energy East pipeline open house in North Bay, Ontario. Mixed in amongst the crowd of several hundred who dropped by throughout the evening, a group of 50 concerned citizens came with more than just their questions; they came in outfits that intentionally resembled TransCanada's own.
Their shirts were branded "SaveCanada" with a strikingly similar logo to TransCanada's and at many points in the evening they outnumbered the plethora of company employees on the floor. The group had grave concerns about the implications of this pipeline conversion project but also about the format of the community consultation itself. These open houses, hosted by TransCanada, are making their way across the pipeline route and the trade-show style format allows the pipeline company to limit questions and conversations to an individual level.
"This open house format doesn't allow for actual community consultation, even though that is what they are required to do. So we had our presence, and the real information, but mostly were encouraging folks to have their concerns be recorded so that they may make their way to TransCanada's National Energy Board application," said a spokesperson for SaveCanada. "The slight confusion about who was TransCanada and who was SaveCanada really helped the attendees not feel so helpless with their concerns; everyone I talked to was against this project, they wanted our information and not TransCanada's half truths and gift bags."
The town of North Bay has seen an escalation in concern over this pipeline ever since the route was announced. The natural gas mainline that TransCanada plans on converting runs right through the watershed for Trout Lake, which supplies the municipal drinking water for 54,000 people.
The citizens are concerned that if this pipeline gets converted to transport diluted bitumen from the oil sands, when a spill happens, it would never be entirely cleaned up from their lake. Trout Lake exceeds 250 feet deep in some places and previous oil sands spills elsewhere have shown that bitumen sinks unlike regular crude (something TransCanada recently admitted). Built over a generation ago, the pipeline actually crosses the east end of the lake.
The "SaveCanada" group was diverse and included grandparents and young students, all coming together with specific local concerns about this pipeline and the broader ramifications on the environment and the national economy. The concerned citizens group even went as far to have their handout material designed exactly like the info sheets TransCanada was handing out.
TransCanada cooperated with the stunt for the most part, only making the group remove their lanyards which looked like the TransCanada employee name tags but had inviting questions on them instead; for example, "Ask me about bitumen," and "Ask me how old this pipeline is."
On the far end of the room TransCanada had a giant map of the route, and the SaveCanada group had sticky notes printed with graphics of oil spills and invited attendees to play the game "pin the bitumen spill on the pipeline."
If folks hit their own town they won a free glass of tap water, but TransCanada didn't allow this game for very long either. Several jokingly speculated it was because hosts TransCanada had no jugs of tap water available at the refreshment station, just plastic water bottles; which many locals took as an insult given the threat this pipeline would pose to their drinking water.
The Energy East pipeline would see the historic natural gas mainline being converted into a 1.1 million barrels per day pipeline to the East Coast where a new deepwater port has been announced on the Bay of Fundy to handle the world's larger tankers for servicing foreign markets.
Strong criticism has arisen from TransCanada's choice in converting an old pipeline currently servicing communities with natural gas. In addition to the concerns about the potential for pipeline incidents to increase as an old pipeline begins use for something other than what was originally intended, several Natural Gas suppliers in Ontario and Quebec have come forward recently warning that this conversion will affect their available supply and therefore could affect prices for customers.
This Energy East oil sands bitumen pipeline would be significantly larger than the contested Keystone XL pipeline and comes at a time of heightened public concern about the safety of transporting such large volumes of oil sands product.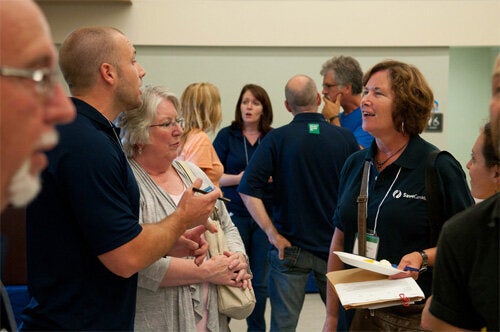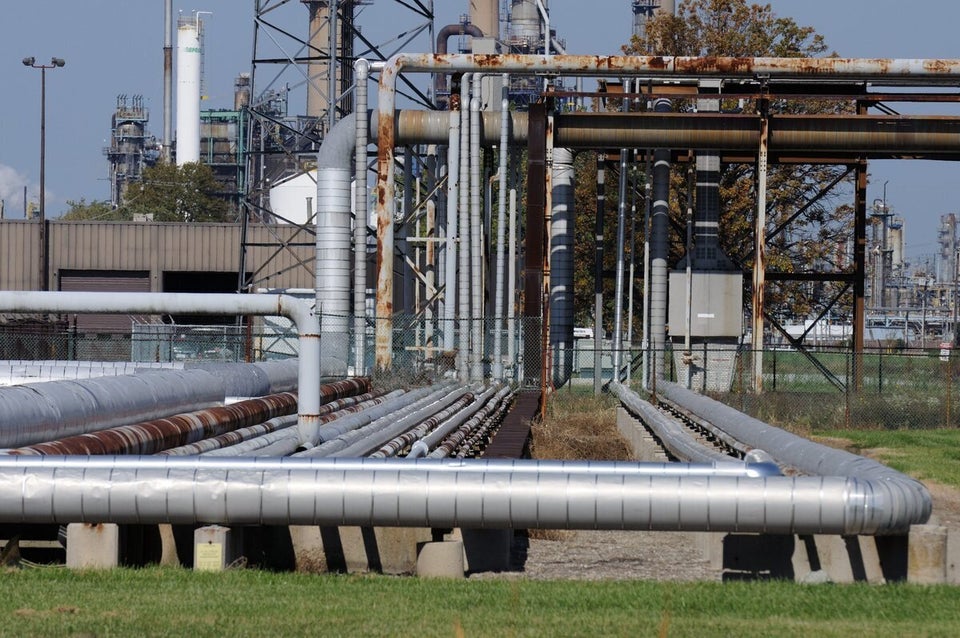 Energy East Pipeline Explained