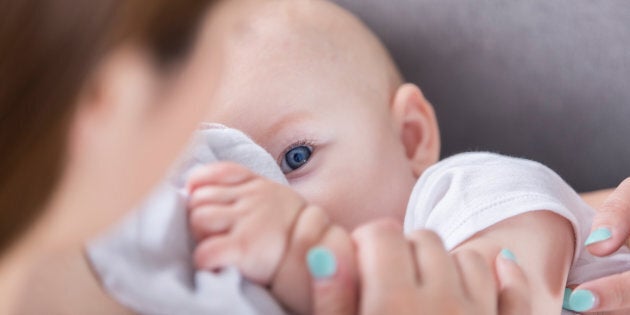 The woman, who was not identified, produced enough breast milk volume that she was the "sole source of nourishment" for her child for six weeks, according to a case report published in January in the journal Transgender Health.
"We believe that this is the first formal report in the medical literature of induced lactation in a transgender woman," authors Dr. Tamar Reisman and program manager Zil Goldstein wrote.
"This is a very big deal," Dr. Joshua Safer of Boston Medical Center, who was not involved with the case, told New Scientist. "Many transgender women are looking to have as many of the experiences of non-transgender women as they can, so I can see this will be extremely popular."
And, if the treatment is proven both safe and effective, it could benefit the babies of other transgender women, women who adopt or those having a hard time breastfeeding, Safer said.
A course of hormones and pumping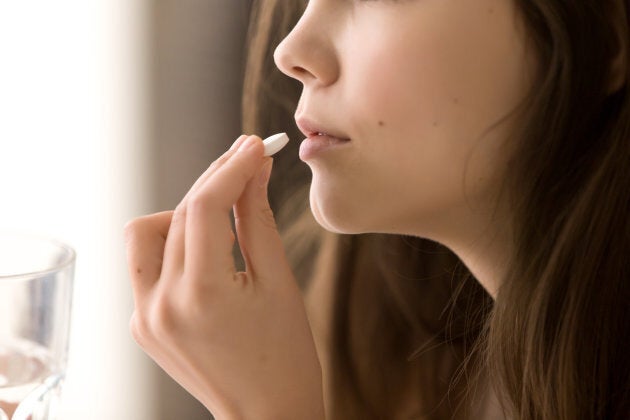 The woman, 30, approached Reisman and Goldstein at their clinic at Mount Sinai Center's for Transgender Medicine and Surgery in New York. Her partner was pregnant but didn't want to breastfeed, and she was hoping to take on the role, the authors wrote.
She'd been following a feminizing hormone regime since 2011, but had never undergone any gender-affirming surgeries such as breast augmentation, orchiectomy or vaginoplasty, the authors noted. The woman was pleasant, well-nourished, and her breasts were well-developed, they added.
After a month of treatment, the woman could already produce "droplets of milk," the authors noted. After three months, she could produce eight ounces of breast milk a day. The baby was born two weeks later.
Exclusive breastfeeding for six weeks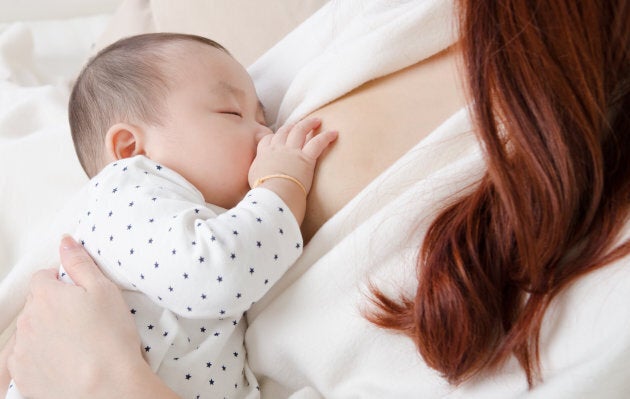 "The patient breastfed exclusively for six weeks. During that time the child's pediatrician reported that the child's growth, feeding, and bowel habits were developmentally appropriate," the authors wrote.
At six weeks, the woman started supplementing with formula because of volume concerns, the authors said. At the time the article was submitted, the baby was six months old and still breastfeeding in addition to formula feeding.
'We are happy that the patient shared her experience with us, and we are happy to help our patients build happy, healthy, transgender families," Reisman said.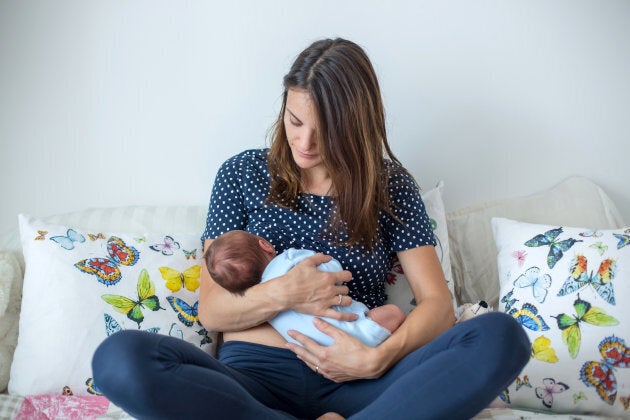 While the authors say this is the first formal report in medical journals of induced lactation in a transgender woman, anecdotal cases do exist.
"It's out there on internet forums, but there's a lot on the internet that's true or untrue to varying degrees," Safer told New Scientist. "It's a very big deal to have this recorded in a reliable document."
"Health care providers need to know that this is a worthwhile thing to do. The rest will follow. They can refer. They can learn," Newman said in Milk Junkies.