Can we say a "Woot, woot!"
Transgender teen Jazz Jennings has been named the face of Clean & Clear's new ad campaign, "See the Real Me," a first for the skincare line.
According to Yahoo, the idea behind the campaign is to get people to send in their personal stories using the hashtag #SeeTheRealMe on social media to promote natural beauty. (Now that's something we can all endorse!)
"The 'See the Real Me' campaign is so great at helping girls find the courage to open up to their peers and be themselves, and I could really relate to that," she told PopSugar. "I knew doing this campaign would help a lot of teens who are struggling like I did."
Being only 14 years old, Jazz admitted that she has a low maintenance beauty regimen.
"I don't really use a lot of products besides Clean & Clear Deep Action Exfoliating Scrub because I don't put on a lot of makeup," she told PopSugar. "In the morning when I wake up, I'll exfoliate. Then at night when I shower, I'll also use an exfoliating scrub. My routine is easy, and I just get clean skin," she explained.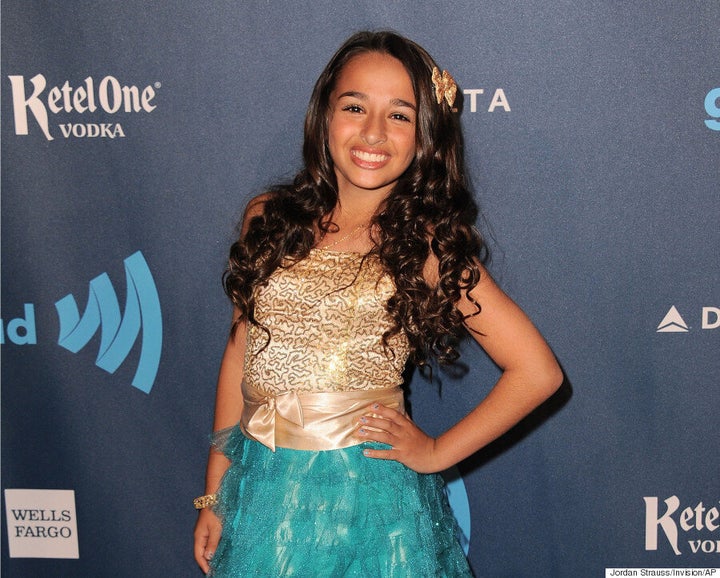 The brunette beauty, who was assigned male at birth, began to transition to female when she was six years old, and revealed that she knew she was a girl from much earlier on in her young life.
More importantly, she's still figuring out life as a transgender girl, but by the sounds of things, she's handling it like a pro.
"I've learned that no matter what your differences are, you have to embrace them and be proud of the way you are," Jazz told PopSugar. "If I wasn't confident in who I am or didn't like the fact that I was transgender, then I would not have gotten as far as I have today. Also, if you accept yourself, then you'll find that others will accept you as well, and having that support is really reassuring."
She's such an inspiration!
Popular in the Community