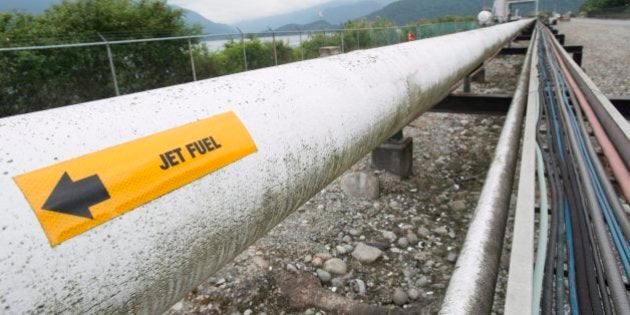 There is a common misconception about the role of pipelines in our daily lives. We live in a society that is dependent on oil and oil products. These products aren't just refined into gasoline and diesel to run our vehicles; they also serve as the feedstocks for the petrochemical industry which provides the building blocks of our plastics, cell phones and many of the drugs we take when we are sick.
As I have written previously, British Columbia is nowhere close to reaching a fossil fuel-free status. So let's acknowledge the reality, we need gasoline, diesel and oil to run our society.
So where do these oil products come from? In coastal B.C. most of it comes via the Trans-Mountain pipeline. It currently has a capacity of about 300,000 barrels a day (b/d). Of that total capacity, the Chevron refinery in Burnaby gets about 57,000 b/d and 79,000 b/d is allocated for marine exports.
That leaves a remainder (approximately 165,000 b/d) for refined products and for exports to the Puget Sound via a spur line of the Trans-Mountain (from Sumas) to the Puget Sound (it has a maximum capacity of 241,000 b/d).
The remainder of the fuel used in the Lower Mainland is supplied by the Chevron refinery in Burnaby and refineries in the Puget Sound area. Vancouver Island, meanwhile, is supplied with almost all of its refined products via barges from Vancouver and the Puget Sound.
The Trans-Mountain expansion has two proposed lines: Line 1 would consist of existing pipeline segments and could transport 350,000 b/d of refined petroleum products, light crude or heavy crude oil. This could help mitigate the supply bottleneck that has Vancouver drivers paying such high prices for gasoline and diesel.
The proposed Line 2 would have a capacity of 540,000 b/d and is allocated to the transportation of heavy crude oil. This new pipeline and configuration setup would, add 590,000 b/d to the existing system for a total capacity of 890,000 b/d.
A big complaint is that much of the increased pipeline capacity is for "export" but "export" can mean a lot of things. Thanks to the lack of refining capacity in the Vancouver region, we actually "export" oil and almost immediately need to re-import it as aviation and jet fuel from the Cherry Point refinery in Washington.
Most Canadians don't know that there are five major refineries in the Puget Sound with a combined capacity of 647,000 b/d. So why is that important? For the last 20 years, up to 600,000 b/d of Alaskan crude have traveled down the coast of B.C., in tankers, and into the Puget Sound.
Another not well-known fact is that the Alaskan oil fields are drying up and new sources are needed to keep the Pacific Northwest in fuel. As a result, new railway capacity is being built to supply up to 725,000 b/d of Bakken crude to the West Coast and the Puget Sound refineries. The route will travel over any number of rivers including the headwaters of the Kootenay River and alongside the Columbia River to the Puget Sound.
Transporting oil and gas by pipeline or rail is in general quite safe. But when comparing the two methods, rail is found to be over 4.5 times more likely to experience an occurrence than pipelines, and when it does, we get more Gogamas, Galenas and Lac Megantics.
According to industry statistics, in 2014 about 185,000 b/d of Western Canadian crude oil was transported to market by rail. In 2016, the Canadian Association of Petroleum Producers estimates the annual crude movement by rail could rise to 250,000 b/d. In 2018, rail volumes are estimated at around 500,000 b/d to 600,000 b/d if Keystone XL is not available.
So I've thrown a lot of numbers around but what does this mean? The upgrade of the Trans-Mountain will almost certainly reduce the amount of oil transported to the Puget Sound by rail from the Bakken oil fields.
Moreover, with the decrease in Alaskan crude being transported to the Puget Sound, an increase from the Trans-Mountain may not significantly change the volume of oil that is currently transported in the Salish Sea.
Finally, given transportation costs, it is likely that a major "export" location for Trans-Mountain oil could actually be the Puget Sound.
We need to move towards a society where oil products are not used for power or fuel. Until that day comes, we need these products and the safest, most environmentally responsible way to get them to us over land is via pipelines. While we transition away from fossil fuels lets ensure that we use the safest modes of transport in order to protect our joint ecological heritage. That means pipelines like the Trans-Mountain.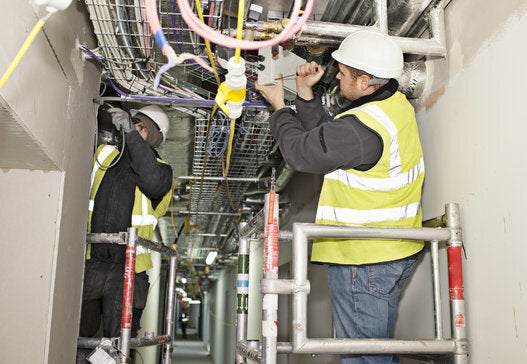 Top 60 High-Demand Jobs In B.C.