 The recent strife in Beirut is part of an escalating conflict between Syria and its neighbouring Middle Eastern countries — countries that have denounced and criticized the Syrian regime and its leader, President Bashar al-Assad.
The sanctions and the turmoil in Syria have also impacted the tourism industry. Canada's government has issued an official travel warning to travellers to avoid all trips to Syria, while maintaining the "avoid all non-essential travel" warning for Beirut. According to the Foreign Affairs and International Trade Canada's website, travel warnings are issued to countries when the government feels the safety of Canadians could be at risk for any number of reasons, like terrorism, rebellion, natural instability, health emergencies, or in the case of Syria and Lebanon, civil unrest and war.
"So long as we are duly diligent, seek local advice and are flexible with our route and itinerary, trips will almost certainly pass off safely," said Jonny Bealby, Wild Frontier's founder in an interview with the Guardian, adding that while he does take travel warnings into consideration, he sometimes feel they can be "overcautious". Some travel websites, like Matador.com, even provide reasons why travellers should still visit countries with warnings, citing empathy, helping the country's economy and breaking down biases.
Despite the warnings, which range from exercising regular security precautions to avoiding all travel whatsoever, the decision to cancel or continue with the trip isn't something the government can control — that falls to the traveller's own decisions. Essentially, it means it's very possible to travel to a country with a travel warning — but as the list of destinations currently bearing warnings below suggests, just because a traveller can go to a country, doesn't always mean they should.
Destinations With Canadian Travel Warnings As Of October 23nd, 2012. Slideshow text follows below for non-mobile viewers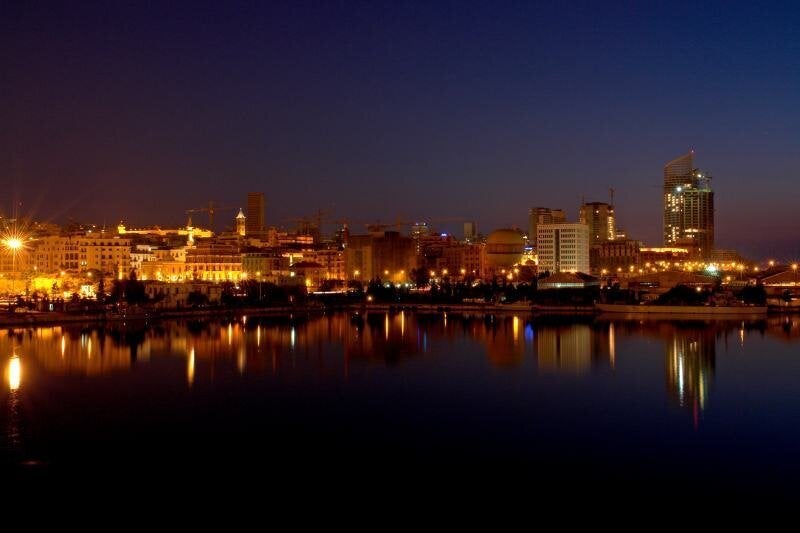 Destinations With Canadian Travel Warnings As Of October 23nd, 2012
Status: Avoid non-essential travel
Both the southern suburbs of Beirut and the Bekaa Valley have a reputation as places known for the kidnapping of foreigners that dates back to 2011.
Status: Exercise high-degree of caution
Egypt is still in the midst of re-establishing its civilian police force, following the events of the Arab Spring in January 2011. Many tourist attractions are still open, though it's recommended that tourists fly into the cities of Luxor and Aswan instead of driving from Cairo, as there have been reports of illegal roadblocks.
Status: Exercise high-degree of caution
Previous outbreaks of violence due to ethnic tensions have been reported in this Northern city. Typically, law enforcement has dealt with any rise in violence by setting curfews.
Status: Avoid non-essential travel
The cities of Bali and Jakarta were the targets of terrorist attacks back in 2009 and while the tension has decreased since, the region of Papua is still unstable. Currently, there's a strong military and police presence in the area, according to the report. However, that hasn't stopped foreign tourists from dying or from visitors getting caught up in the violent demonstrations over labour disputes with miners.
Status: Exercise high-degree of caution
As of late, the government has recommended travellers avoid the neighbourhoods of Kibera, Mathare, Kasirani, and Eastleigh in the city of Nirobi. Since the summer, certain parts of the city have become unsafe for foreign nationals due to carjackings and kidnappings in broad daylight.
Northern Baja California, Mexico
Status: Avoid non-essential travel
The high levels of violence tied to organized crime in Northern Baja, along with other various areas, has led to a rise in shoot-outs, illegal roadblocks and attacks on travellers in the area. Also worth noting is that criminals in the area have a tendency to carjack sports utility vehicles and pick up trucks along the highways leading to the region.
There have been reports of attacks, ambushes and kidnappings from members of the Shinning Path, a terrorist group that have established themselves In the regions that border Colombia.
Darién National Park, Panama
Most Canadians travelling to Panama will probably be touring Panama City and shouldn't be too concerned if they avoid certain areas with a high crime rate. However, any travel beyond the Darién province is ill-advised as high levels of Colombian guerilla groups and drug traffickers dot the area and have played a role in numerous kidnappings, deaths, and disappearances of foreign visitors.
For Canadians thinking to heading to Iran, now is not the time, what with the closure of Canada's embassy, the feds bring back Canadian diplomats and booting Iranian diplomats out of the country. As a result, tensions between the two countries may lead to Canadians in the country being harassed, investigated, questioned and detained for long periods of time.
Preah Vihear Temple, Thailand
The area in which the Preah Vihear Temple is located is technically part of Cambodia, but very close to the border — as a result, border disputes have resulted in gunfire and artillery shelling. There are also reports of land mines in the area and no one is sure if the situation between Thailand and Cambodia could deteriorate any further.