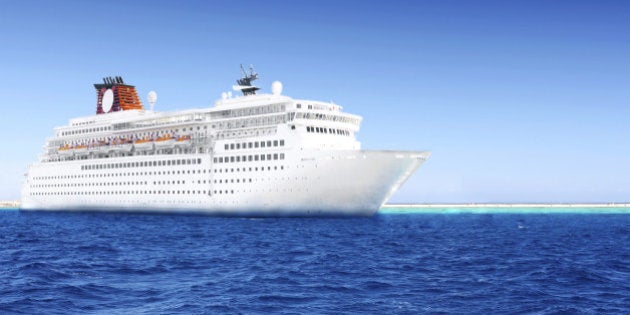 Cruising is a very popular trend and it's getting more competitive within the industry all the time, especially in the mass-market area of giant ships.
Therefore, empty cabins mean reduced revenue, and that's not something to make cruise operators smile; maximizing the dollar, pound, euro, or whatever currency you have, is their priority. Repositioning cruise deals can offer some amazing value for those who are flexible.
What is a repositioning cruise?
Generally speaking, cruising areas are seasonal, (you don't hear of mid-winter cruises to Alaska, for example), so transitions must be made so that ships voyaging in area 'A' leave there at season's end in order to arrive in area 'B' in time for that season to begin.
The distance from Barcelona, (a popular Mediterranean port), to Miami, for example, is about 4,100 nautical miles, depending on the route. The bigger the ship the more fuel used, and of course that means more costs. Operators try to offset these costs by offering deals on repositioning cruises.
If you're a traveler in, say, Europe, with plenty of time on your hands, (these cruises are not generally for the two week vacationer), it can be as cheap, or cheaper, and a lot more comfortable, to grab cheap repositioning cruises back to North America, (generally Florida if you're coming from Europe), than it is to fly; thus you'll find a large number of retirees among the passengers.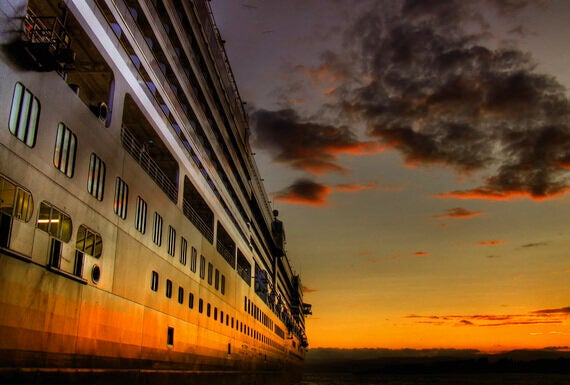 How to find cheap repositioning cruises
One good source is Repositioningcruise.com; you'll need to sign up for an account but it's free. Start by filtering out the ones that don't appeal to you, monitor those that do, and watch the price trend. If you're prepared to leave at virtually the last minute/week, you can get some killer deals.
It pays to shop around so take a look at Expedia and directly with the cruise lines. You also want to pay close attention to their deposit/cancellation policies. Some travel companies/lines will allow you to cancel, and re-book if prices drop (before the final date for full payment). Prices drop. Even if you have to pay a cancellation fee to rebook, the savings might still be worth it.
Sometimes the cruise lines might offer "sweeteners" such as onboard credits, (perhaps $50-$100 that you can only spend aboard ship), gratuity reductions, or even, in rare instances, cabin upgrades to get sales going. Once in a while, you can find a deal that's too good to pass up.
Cruisecritic.com is another great resource to learn tricks about cruising and to get expert advice.
What kind of activities are there?
If you've never been on a cruise ship before, then prepare to have your mind blown. These ships offer endless entertainment including pools, whirlpools, movie theatres, spas, casinos, clubs, karaoke, rock climbing wall, video arcades, and some even have bumper cars.
Many people don't realize that you're not on the ship the entire time. Depending on the cruise you select, you'll get a few stopovers before you reach your final destination. Every stopover represents a new destination for you to explore.
What are the extra costs?
We mentioned 'cheaper,' and it can be, if you avoid the 'specialty restaurants,' (always available for a surcharge), and stick with the buffets and other options that are included in the fare. The cruise lines will of course attempt to get you to pay for extras: from photographs, to spa treatments and to cruise shore excursions that they have organized. Don't forget, there's also 'mandatory gratuities' in the region of $12US per person, per day.
If you want to save money during stopovers just book your own cruise shore excursions, or walk around the ports on your own. The tour companies are well aware of what time you need to be back, so the odds are you won't be left behind.
Unlike all-inclusive beach resorts, booze is not free on cruises (some exceptions apply), but drink packages can be purchased; no cash changes hands, but everything is charged directly to your room to be paid at the end. Cruise lines prefer this credit system since psychologically we'll spend more when we don't see physical money leaving our wallets.
As you can imagine, if you're not paying attention and opt for every upgrade, you can be hit with a pretty big bill at the end. Cheap repositioning cruises can be done without spending a penny extra; it's all up to you.
UPDATE: Great news for the Congolese people. The DRC Senate on January 23, 2015 amended the census bill earlier approved by the lower house, which would have extended President Joseph Kabila's presidency rather than stand down next year as required by the constitution. Hundreds of students have taken to the streets to celebrate the news. The Senate President Leon Kenya Wa Dondo is quoted in the media stating that "We have listened to the street. That is why the vote today is a historic vote."