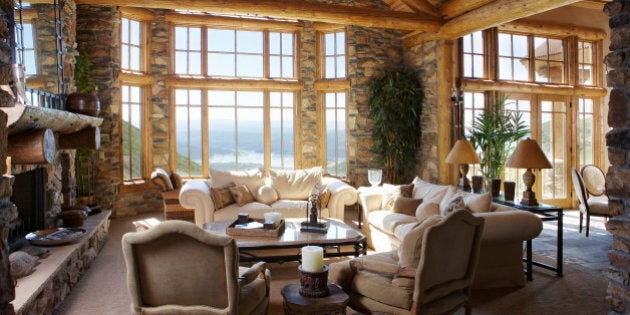 Whether you're looking for an adventure retreat, luxurious settings or a relaxing escape from daily life, a lodge can be the perfect alternative to staying in a hotel. Some of the most spectacular lodges are found right here in Canada. For those searching for a longer journey, booking a stay in a place like Soulshine in Bali or Borana Lodge in Kenya will be sure to fulfill, if not go beyond, your expectations.
Read up on these five lodges that are located in some of the most inspiring places around the world.
Located just outside Nelson, British Columbia, Baldface Lodge is where very special things happen. A cat boarding (and skiing) lodge known for its steep, open and forested terrain, as well as its beautiful post and beam lodge, roughly 36 people at a time can gather here throughout the winter months to enjoy some of the best snow conditions anywhere on the planet.
But it's not just the magical terrain that makes the experience. It's the people, the vibe and the culture that owner Jeff Pensiero has created that makes this place stand out. It's one of those rare places I have visited where you arrive as a guest, but leave as family, and that speaks volumes about the people who put this place and experience over the top.
We have all heard the phrase "there's no place like home." To me, it refers to the comfort, familiarity and general security that we feel when we are in our most familiar spaces, namely our homes. Sometimes lodges can take on this feeling if what is outside the lodge feels like hard work, stressful travel or perhaps sensory overload. This is the case at Sanctuary Gorilla Forest Camp in Bwindi National Forest in Uganda.
Sanctuary Gorilla Forest Camp is one of the only lodges located inside the National Forest, which is a UNESCO World Heritage Site. Most people who journey here are coming for a very specific reason and that is to trek through the jungle in pursuit of a glimpse of some of the last remaining mountain gorillas on the planet. It is unpredictable and, when your guides are armed
with machine guns (not for the gorillas, but the guerrillas), it feels very intense.
This is one of the top adventure travel and eco-tourism experiences, and spending 60 minutes with 20 or so gorillas, well, that's pure magic.
Haida Gwaii, formerly the Queen Charlotte Islands, are often referred to as the "edge of the world." At the most northern tip of these islands, indeed the most northwestern part of British Columbia, lies a small island called Langara. It is here where a handful of sport fishing pioneers put roots to create the undisputed king of all fishing lodges: Langara Fishing Lodge.
With a focus on salmon and halibut fishing, it simply does not get better or more breathtaking. The fishing season runs from late May to early September, and guests fly by charter from Vancouver to
Masset, and then by helicopter to a remote floating lodge where boats and a huge staff await anxious anglers.
The place explodes with wildlife that includes humpback whales, orcas, sea lions, bald eagles, and of course, all sorts of fish. At the end of the day, you return to the docks where young and energetic staff greet you, process your catch and clean your boat. Inside the floating lodge, a hot tub, bar and five-star cuisine await. At 5 a.m. the day starts again. It's incredibly amazing that this type of experience exists just a short three-hour flight from Vancouver.
Just outside the hip and trendy town of Ubud in central Bali is a very cool 25-room lodge called Soulshine. Renowned as one of the world's most popular yoga destinations, it is not surprising that the rooms are almost always fully booked by organized yoga retreats led by some of the world's top instructors.
The warmth of the Balinese people and their fresh and delicious cuisine radiate at Soulshine. Not surprisingly, a rooftop yoga studio overlooking rice fields and temples in the village of Mas make this a special place to hang out. The private pool and deck in the jungle are also pretty zen places to relax with a fresh fruit juice.
A five-minute scooter ride and you are in Ubud, with all the culture and richness of Bali at your fingertips. If you are lucky, musician Michael Franti, founder and co-owner of Soulshine, will be strumming his guitar and singing in the open-air kitchen and dining room, the heartbeat and gathering place at Soulshine.
In Central Kenya, on the Laikipia Plateau, you will find Borana Lodge. A third generation, family-owned ecolodge that embodies the pinnacle of safari tourism, sustainability, conservation and community engagement. The lodge, one of the most iconic in East Africa, is a gorgeous collection of eight cottages with a beautiful main dining area and lounge with grand fireplaces and massive windows that invite
and even pull the outdoors in.
The lodge is the perfect launching place for safari drives and the area boasts the greatest concentrations of wildlife in the country, after the Masi Mara to the south. Borana is one of those places where the lines between inside living and outdoor wonder become blurred and the experience of rhinos, lions and elephants walking around seem to happen whether you are on safari or lounging at the pool in the lodge.
Follow HuffPost Canada Blogs on Facebook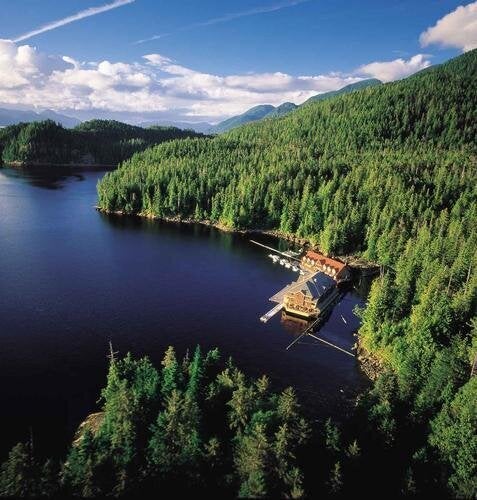 Best Floating Lodges In B.C.