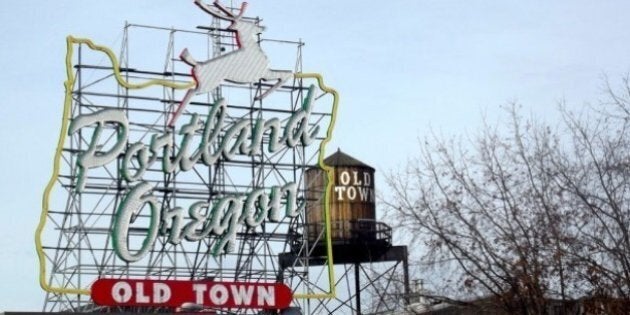 A weekend in Portland, Oregon, provides a thorough winter escape -- mild weather and a whole different attitude await.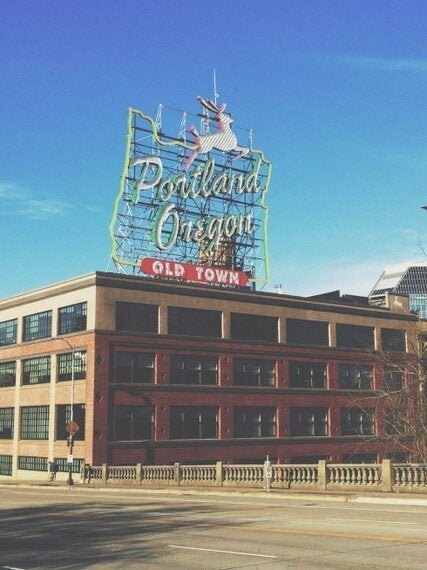 stay: Cool hotels abound in Portland, like the Ace, where the second floor has a cabinet-nook full of notes to rifle through and read, or the Caravan, where your room is a tiny house. Or, nab an airbnb full of records and gnarly cacti, with hosts who'll tell you what's up in their town.
start: Orient/lubricate yourself with a brewery bike tour from Pedal, which will cascade you down boardwalks, over and under Willamette-spanning bridges and to breweries like Burnside (cedar IPA plus a fried-cauliflower snack) and Cascade, which specializes in sour brews and has plentiful outdoor seating perfect for enjoying unseasonable warmth (try tart fruit beers in flavours like fig and elderberry). Your guide's gluten-free, so pit-stop at Groundbreaker to share a pint brewed from chestnuts and sample the vanilla coffee cream pale ale (it's a beer frappuccino). If you're not drinking beer in Portland, you're drinking coffee. Try Case Study or Heart, where we wanted to cosy up and write in our notebook but were cowed by a neighbour writing on a napkin. Portland, 1.
shop: Portland's citywide ethos of good taste and character makes for truly fun shopping, with spots like Solestruck, which feels like a contemporary museum of footwear coolness, and Frances May, which stocks a dreamscape of niche-luxe labels (Raquel Allegra, Opening Ceremony, Common Projects). Those who like to hunt vintage in the wild will thrive at House of Vintage but, if you prefer to choose from a cut of the best, go to Vintalier, where we found a black leather pencil skirt for $40.
Reading Frenzy is a cute li'l bookshop counterpoint to the heart-stoppingly well-stocked Powell's, and Cacao chocolatiers provides ritzy sweets (refuel with peanut butter-salt-milk chocolate bars by Alma). For Pacific Northwestern stylings, visit Tanner Leather Goods and Danner (gorgeous Portland-made hiking boots); the latter's tucked into the Union Way Shopping Arcade, where you'll also find Spruce Apothecary, the world's most assiduous beauty boutique, that's collaborated with Portland perfumers Imaginary Authors to create Mosaic, a unique fragrance that smells mineral-y and fresh, like a spa in the Alps.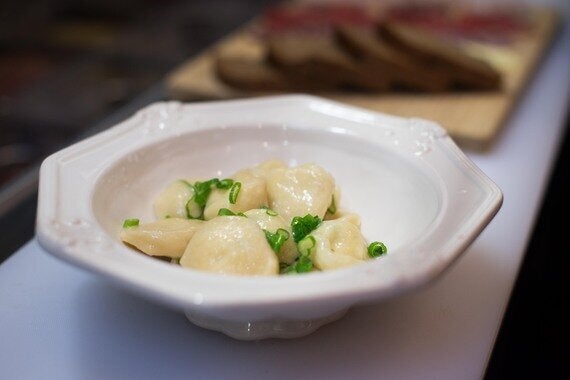 eat: Promise to eat prodigiously in Portland. Moroccan chicken breakfast hash at Tasty n Sons is a heap of roasted cauliflower, potatoes, red pepper and green olive. Soul food like biscuits with gravy and fried chicken piled over waffles make Screen Door a priority. For a causal-cool dinner, go to Mexican joint ¿Por Que No?, where ceviche and tacos are served in a colourful atmosphere, or Fuego de Lotus, a Venezuelan ex-food cart with primo arepas.
Our top suggestion, though, is new Russian restaurant Kachka. The room's not kitschy, but warmly babushka-ish, and the food is phenomenal. Try the farmer's cheese, the fried cherry dumplings and julienned black trumpet mushrooms atop potatoes Anna. Dill-laced chicken Kiev is a luscious cascade of butter over buckwheat, and there are four kinds of caviar and five kinds of pickles. Sip the Baba Yaga cocktail, which uses chamomile-infused vodka, and eat oreshki cookies, shaped like walnuts and filled with caramel, for dessert. You might cry.
nightlife: With more than 1,700 bottles and bartenders willing to whip up bespoke drinks based on your ambiguous preferences ("floral tastes and campfire and grapefruit"), Multnomah Whiskey Library will do for a post-dinner quench. Never been to a strip club? Sassy's is entry-level: neat and friendly with dancers who pick tracks by Kendrick Lamar. We caught local bands Grandparents and Fox & the Law at Alberta Street Pub, which has a great bar/patio/music hall trifecta going on. End late at the perfectly divey, 1950s-vibing Florida Room, where there are pinball machines and pool tables and a black-and-white photo booth to make DIY souvenirs with your new friends.
Even with that litany of glorious eats and activities, ultimately it's Portland's super-warm populous that'll have you coming back. --Adrienne Matei