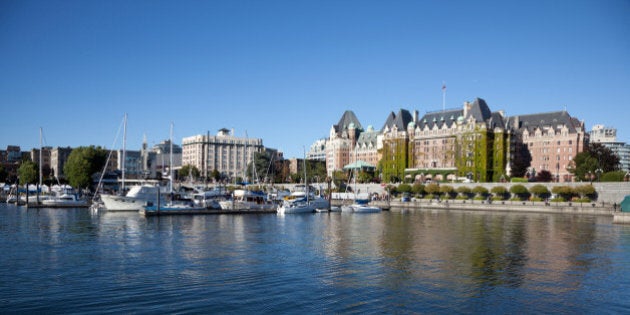 It's 1 p.m. on a Sunday and Douglas Street is teeming with action. Over there, a bhangra dance class is ruling the corner of Johnson Street. Up the block, local band Lovecoast is turning out funky, danceable pop songs on a sun-lit stage. In front of them is a beer garden, food trucks and artisan vendors, altering downtown Victoria into a street party not unlike what you might see on a weekend in Montreal.
Of all of Canada's major cities, Victoria would be considered the farthest away from cutting edge. For years, it has been a retirement hot spot for mainlanders from British Columbia, as well as Albertans and Ontarians.
But a tech boom, evolving music scene, rejuvenated interest in farming and craft food production, and a soft housing market compared to the sky-high cost of ownership in Vancouver has helped bring and retain more young people. That's leading to days like Car-Free Day, an event organized by the Downtown Victoria Business Association.
With technology comes youth, and with youth comes fresh perspectives and change, often in exciting ways.
"Victoria is a tech town," says Stephen Roughley, general manager at the Victoria Marriott Inner Harbour. "You have that demographic already here, with a lot of small tech firms and app companies, and it's only growing."
Most people would be surprised to know technology -- and not government or tourism -- is the No. 1 industry in the beautiful capital of British Columbia. It generates $3.15 billion in annual revenue and employs 23,000 people across more than 880 companies, according to the Victoria Innovation, Advanced Technology and Entrepreneurship Council (VIATEC).
With technology comes youth, and with youth comes fresh perspectives and change, often in exciting ways. Noticeably, the Rifflandia music festival, which takes place in mid-September, is quickly emerging as a major event in Western Canada. This year's headliners included Michael Franti and Spearhead, and X Ambassadors. Along with Rifflandia, there are craft beer festivals, one of the nation's most popular Fringe fests, and other events geared for millennials and Gen-Xers.
So while visitors will still arrive for some of the nation's best whale-watching tours and high-tea experiences, you will also be able to mingle with a youthful crowd in good, popular hangouts such as The Commons. The recently opened bar is part of three restaurants operated by 10 Acres Farms and its charismatic owner, Mike Murphy, who has spent more than 20 years as a restaurateur in the city. Murphy says young diners are leading a change in the city's culinary scene as they're demanding to know where their food is coming from and are eager to support local suppliers.
"They know about GMO products and they know it's not good for them and they ask a lot more questions about what's on the menu. I think 'farm-to-table' is one of the most overused terms out there but it does speak to how people are thinking these days," he says.
Murphy bought 10 Acre Farms five years ago and has begun to ramp up the amount of food it provides to his three Victoria restaurants -- The Commons, 10 Acres Bistro and The Kitchen, the fine-dining component of the operation.
Similarly, the preferences of a new group of consumer is also shifting the hotel industry.
"In previous generations you would never have a table where two people sitting together didn't know each other. It happens all the time now and one of the aims of the hotel industry is figuring how to serve that new generation of customer," Roughley says.
You can expect mobile check-in to be offered at Marriotts around the world in coming years and the new renovation of the Victoria property planned for next year will have numerous technology and decor changes to appeal to a younger crowd.
While Tofino -- with its hippie culture and world-class surfing -- has for years been the Vancouver Island destination of choice for the young and young at heart, Victoria is demonstrating it can provide an urban experience that is also fit for the times.
Follow HuffPost Canada Blogs on Facebook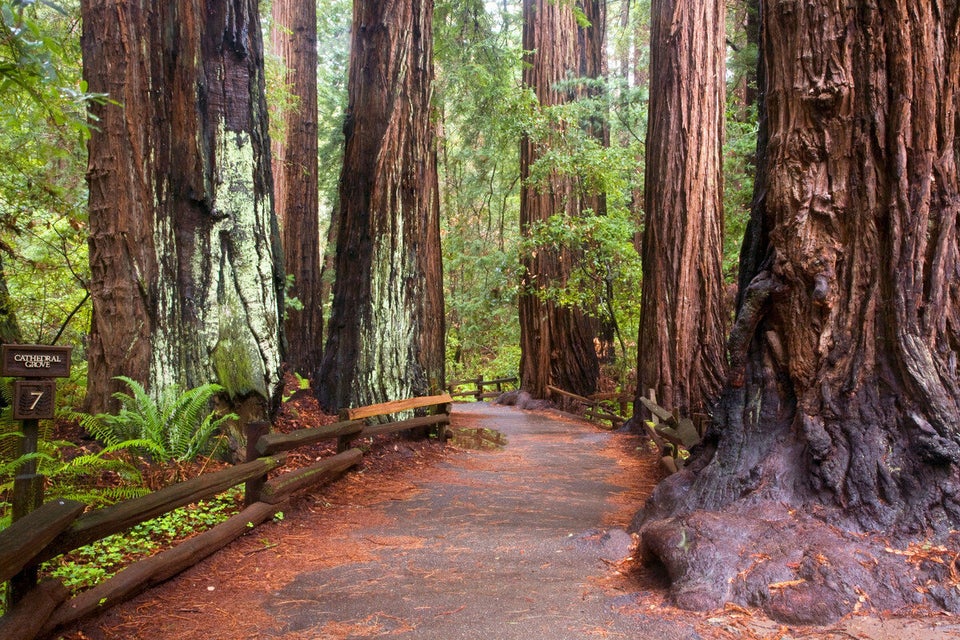 Natural Wonders Of British Columbia