Amidst the chaos or monotony of everyday life, many parents dream of cocktails, beaches and a living space that they don't have to clean. Ultimately, this dreamy vision depicts some sort of paradise in a home away from home. However, if you're taking a vacation with your kids, this basically translates into merely moving your parental duties to a new location.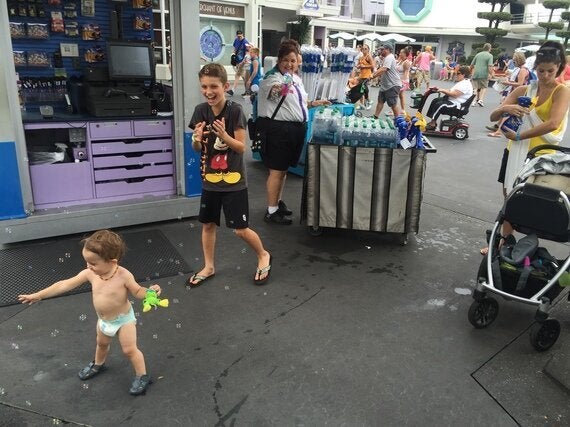 If you're planning a trip with children (primarily under the age of five), the key to maximizing your enjoyment is lowering your expectations. Picture the bottom of the proverbial barrel, then scrape it a little bit, and now we're on track.
Assume your child won't sleep well in the hotel. Assume you'll be up all night trying to bribe him/her into getting some rest. Know that the plane ride or road trip will feel at least double the duration it actually is. Anticipate an allergic reaction. And so on.
If you're mentally prepared for the aforementioned statements, things will likely go as planned -- if not way, way better.
It all boils down to keeping expectations of your so-called "vacation" in check. Don't be shocked when you encounter airport delays and run out of diapers in the terminal. Don't be surprised when your kids refuse to nap while on route and end up staying awake for 16-plus hours straight (and you're left to entertain them... forget those in-flight movie options, Dad!). Enjoy all of these setbacks -- after all, you're creating memories, and most of it's so ridiculous that it ends up being laughable.
I totally disagree with daydreaming about the peace and serenity of a far-away hotel room.
If you plan for a trip knowing that the above can occur and you're still excited about it, you're golden.
Now, I know this goes against Oprah's whole push towards living life by way of The Secret, in that if you manifest the situation it will transpire. In most instances I support this claim and I am actually a very positive, excitable person.
But, when it comes to travelling with young kids, I totally disagree with daydreaming about the peace and serenity of a far-away hotel room. If you anticipate your vacation's potential shortcomings before they occur, and you're equipped to manage them, your trip might actually go as planned (in some way).
For example, if you expect that your young kids might not sleep through the night while you're visiting Orlando (the epic family destination) and you do end up awake earlier than normal or throughout the night, you'll already have wrapped your head around it and won't be as affected. You'll know it's temporary and all par for the course. Travelling with little ones is very different than any other type of vacation.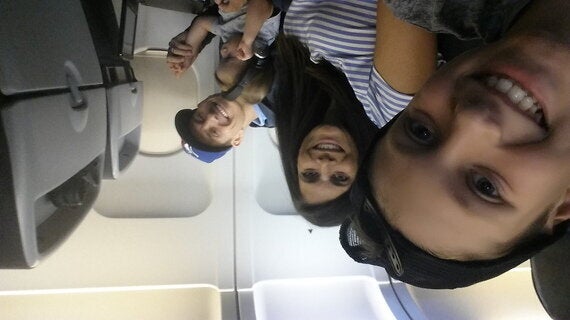 On my Family Travel Guide website, I work with top industry experts like Alanna McGinn of Goodnightsleepsite and Dr. Dina Kulik of Kid Crew to compile tips for traveling families. If nothing else, we've learned the importance of breaking the rules and just going with it when away from home.
That might mean bed-sharing, cuddling your baby to sleep, serving fast-food meals, treats, toys and so on. If it maximizes your family's pleasure while on vacation, then go for it! Don't expect to be a perfect parent or passenger. Just do your best and do whatever it takes to keep the stress at bay and enjoy your trip.
It's been said many times before that travelling with young kids isn't actually a vacation, it's a trip. I believe you're simply transporting your parenting duties to a new location, and often with a few added stresses: water safety, sun-protection, food born illnesses and so on.
If you're thinking about taking a trip with your kids to get away from it all, think again.
The bottom line is that travelling with your family is amazing and one of the greatest gifts parents can give to their children. There are few things as rewarding as sharing the magic of our world with our youngsters. Their excitement and outlook is often contagious and your batteries end up recharged simply by spending hours exposed to your own kid's pure excitement and joy.
But, if you're thinking about taking a trip with your kids to get away from it all, think again. Know what you're getting into. Know that it might be even more difficult than life at home. Know that it could be messy, tiring and ugly at times. But it's honestly the best thing ever.
Lowering those expectations is the key to happy family travel. To read more about how we manage trips, check out our blog: Family Travel Guide and follow us on social media.
Follow HuffPost Canada Blogs on Facebook