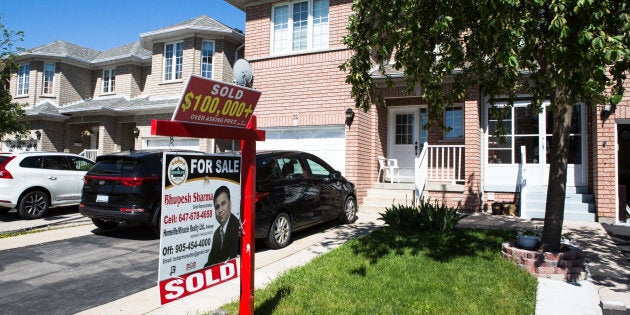 Canadian homebuyers could soon see much more detailed data on homes listed for sale, thanks to a decision by the Supreme Court of Canada.
The country's top court on Thursday declined to hear an appeal of a lower court ruling, which had ordered the Toronto Real Estate Board (TREB) to allow listings sites to offer detailed information on houses for sale, such as a home's previous selling price. The ruling is expected to have repercussions throughout the country's residential real estate market.
Although this sort of information is commonly available on home listings sites in other countries such as the U.S. and U.K., Canadian real estate boards have resisted making it available here, arguing it is a violation of homeowners' privacy.
The legal battle over sold listings data has been going on since 2011, when the federal Competition Bureau challenged TREB's practice of withholding certain information about homes. The bureau has argued TREB's policy — which is also held by real estate boards across the country — impedes competition and digital innovation.
The Supreme Court's decision was welcome news to numerous real estate websites that have wanted to offer more detailed information on home listings, but were blocked from doing so by real estate boards.
Lawyers say there is likely nothing TREB can do to keep its legal battle going and the data from being posted.
This is "a step forward for Canada's real estate industry," said Lauren Haw, CEO of Zoocasa Realty.
"Not only will open access to market data empower home buyers to make informed purchase decisions, but agents now have the opportunity to act in a truly advisory capacity as they help clients navigate what is possibly the most important financial decision of their lives."
The Toronto Real Estate Board said in a statement that it respects the Supreme Court's decision. A Competition Tribunal order to release more housing data to the public will come into effect in two months' time.
"TREB believes personal financial information of home buyers and sellers must continue to be safely used and disclosed in a manner that respects privacy interests," the board's CEO John DiMichele said.
He added the board "will be studying the required next steps to ensure such information will be protected in compliance with the Tribunal Order once that comes into effect."
With files from The Canadian Press