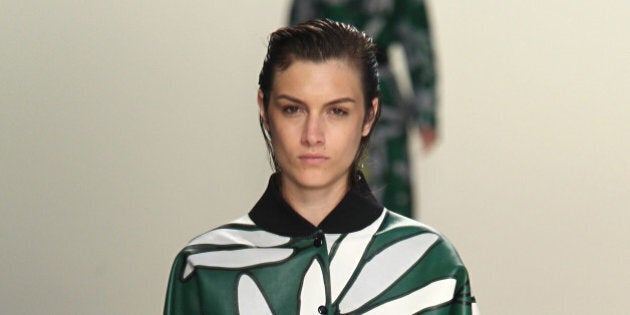 One minute we're reminiscing about the highs and lows of 2014, the next we're ignoring the year because 2015 is on its way and we want to impress it.
That's why we did our homework. Now, when you head out Boxing Day shopping (and/or January shopping -- because why not?), you'll be prepared; you'll know what 2015 trends to keep an eye out for, and the ones to burn mercilessly to the ground.
This is 2015, people. And this is not a drill. Here are 10 of the biggest trends we can't wait to wear.
Story continues below slideshow: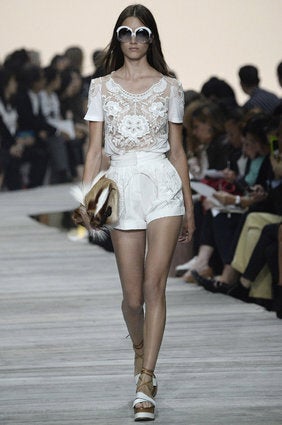 Of course. What did we think? That after no less than 1,000 seasons, we'd abandon sheer fabrics in the summer and opt for fur? (Well, maybe. This is the climate of no rules.) But alas: sheer fabrics are back in the mix for spring/summer 2015, with designers like Roberto Cavalli and Ports 1961 interpreting the look in ways that range from "daring" to traditionally feminine.
It's not going anywhere, and because of that, we're all winners. Enter: pieces by Saint Laurent and Isabel Marant, which laugh in the face of practicality in hot summer temperatures. (Our theory is that if you refuse to dress like it's summer, you'll never really feel the 30-something humidex.)
And we mean serious (as well as super comfortable-looking). Bright, printed, loose-fitting numbers by Marni and a spring-appropriate interpretation of head-to-toe knits (by Valentino) were a welcome alternative to overly-fitted styles (note: belts will not be going away anytime soon), which were what the early '70s were all about anyway.
Fellow skinny jean wearers, relax: just because a new pant is trendy and available doesn't mean we've got to abandon the only style that tucks perfectly into Docs. But that being said, spring/summer 2015 has certainly made the case for a wide-legged silhouette: The Row, Misha Nonoo, Balmain, and no less than 3,000 other designers featured the look in their collections, but hey: there's room for all kinds of pants everywhere, right? (Right?!)
We say it every year, but we'll say it again: "Florals in spring . . . groundbreaking." (And we know Miranda Priestly said it first, but let it go, everyone.) But we can rest a little easier knowing that thanks to collections by the likes of Chanel, florals are textured, bright, and even 3D. This isn't your grandma's floral, you guys (though vintage is always a good idea) -- this is florals, on steroids.
7) All-White And All-Neutral
We saw all-white worn during fall/winter 2014, but because fashion's moving in a direction that's less rule-centric and more "do what I want!" the look is extending into spring. Haider Ackermann, David Koma, and Balmain all took the bright and minimalistic approach, so this means you may need to continue being careful while eating or drinking anything (we're sorry).
Did you drop serious dollars on this look last year? Congratulations, friend: 2015 has earned you back your investment. Crop tops have returned for the spring thanks to collections by Holly Fulton, Alice + Olivia, and Donna Karan, and extra points if you pair them with a midi-length A-line skirt, or high-waisted wide-legged trousers.
Think of these shoes as the gladiator sandals that can, could, and will defeat the gladiator sandals of the past. Givenchy, Chloe, and DSquared all went to town with height and extravagance, thus ensuring that footwear this spring will at the very least not be boring.
10) Clutches With Personality