Everyone knows Halloween is for kids, so when teens show up at their door on Oct. 31, most people instantly raise their eyebrows. However, this year, the internet is reminding us not to judge these kids.
A Facebook page called Explore Talent posted a reminder earlier this month arguing that it is much better for teens to be trick or treating than to be getting into trouble "drinking at a party with a bunch of half-naked girls in degrading costumes."
"Teenagers are not too old to dress up in the spirit of the holiday and celebrate it," the post continues. "I want to keep my child's innocence and youth as long as I can… so for goodness sakes, give them the damn candy."
"I'll give out candy to anyone that actually dressed up no matter the age," one user said. "Even if it is the simplest costume you can think of. It's the ones that walk up in regular clothes, mean mugging, and don't even say 'trick or treat' or anything at all."
Others argued that Halloween should be for everyone – adults included!
"We pass it out to the adults also...if they want to dress up the more the merrier...and less trouble on the streets," one said.
Another wrote: "I'd love to go trick or treating and im 32 lol… Should be for everyone really ..... too many adults forget what its like to be young and have fun."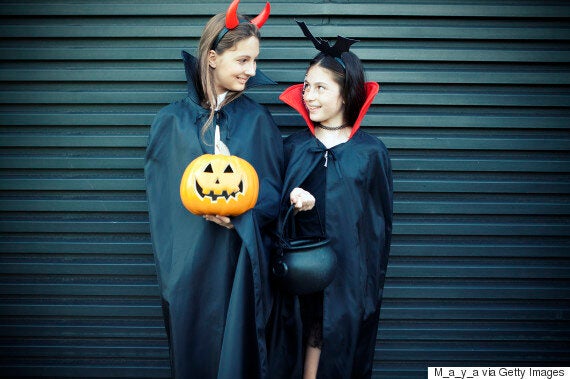 Parenting expert Alyson Schafer couldn't agree more with these sentiments and believes teens should be allowed to join in on the Halloween fun. She explains, "Adolescence is also a time when our kids have one foot in childhood and the other in adulthood. They pine for the sentimentality of childhood with its fun traditions and magical worlds of fairies, Santa Claus and yes, Halloween wonders."
Schafer's only stipulation is that teens should dress up if they are going to partake in trick or treating.
While many people don't see a problem with this, the majority of parents still believe that teens are too old to trick or treat. According to a non-scientific poll conducted by Today.com, 73 per cent of 2,000 readers believe a child should stop trick or treating between the ages of 12 and 17.
"The child who is grabbing more than one piece of candy may have poor fine motor skills," the post reads. "The child who does not say trick or treat or thank you may be non-verbal… That BIG boy, might 'appear' to be an adult, but may be developmentally delayed. Choose your words wisely. Be nice. Be patient. It's everyone's Halloween."
In the comments, many could relate. "I used to get dirty looks and my mother would get scolded when I went trick or treating because of how tall I was and how mature I looked," one said. "It sucked, so please don't judge."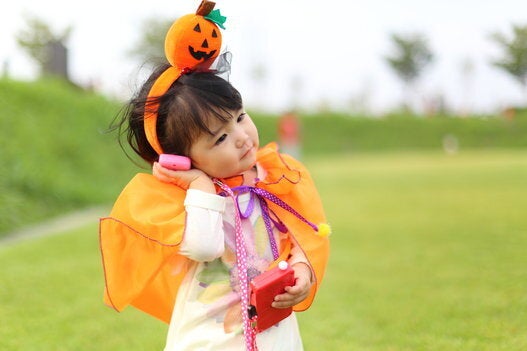 Halloween Baby Names Inspired By All Things Spooky
Popular in the Community