Indigenous and Northern Affairs Canada has added a warning to one of its page about the government's upcoming national inquiry into missing and murdered women and girls.
A warning explains the website "deals with topics which may cause trauma to readers."
"The Government of Canada recognizes the need for safety measures to minimize the risks associated with traumatic subject matter," the website reads.
The text points to a toll-free crisis line for anyone who is "triggered and needs help or support while reading the content on this website."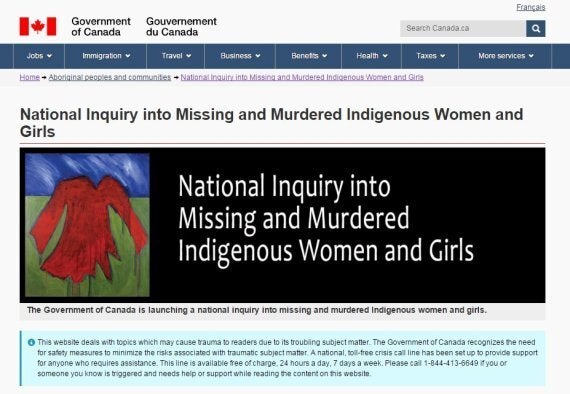 A screenshot of the Indigenous and Northern Affairs Canada website
Valerie Hache, a spokesperson for the department told The Huffington Post Canada the trigger warning was added Dec. 8, 2015, the day the federal government announced its intention to hold a national inquiry.
A similar approach was taken with the Truth and Reconciliation Commission website, Hache said.
Trigger warnings are meant to warn readers about harmful content they're about to see, such as photos, videos, or descriptions that could create flashbacks to a scarring experience of sexual assault, racial violence, homophobia or transphobia, etc.
The warnings are meant to flag possible trauma-inducing content to readers, giving them the option to choose whether or not they wanted to engage.
"It's not about coddling anyone. It's about enabling everyone's rational engagement."
Many criticisms of her op-ed said that real life does not come with trigger warnings, or that "human history is full of 'triggers.'"
But Manne wrote that it's not about shielding people from uncomfortable topics.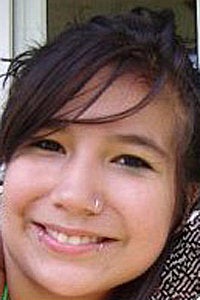 Canada's Missing Aboriginal Women