If you've been missing colourful balls of fruit flavoured cereal in your life Canada, now is the time to head to the grocery store, because Trix is reappearing on supermarket shelves.
According to Marketing Magazine, General Mills is bringing Trix back to Canada for a limited run this spring. And no, it's not a coincidence that the "silly rabbit" of a mascot bears a striking resemblance to the Easter bunny.
Trix hasn't been available in Canada since 2005, but that hasn't kept it from living on in the public's imagination. Several Facebook groups calling for the return of the cereal to Canada helped bring it to the company's attention, culminating in this short release.
For those who grew up without the cereal, the tagline, "silly rabbit, Trix are for kids" might ring a bell. Or perhaps you're just familiar with this classic scene from "Fresh Prince of Bel Air":
The sugary sweet balls that come in purple, green, yellow, blue, orange and red will only be around for a limited time in Canadian stores, so grab a box while you can. Or cross the border and get it whenever you want.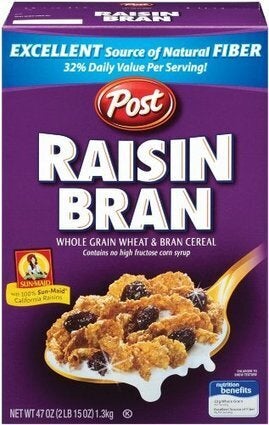 Sugar In 25 "Healthy" Cereals