TORONTO — Liberal Leader Justin Trudeau acknowledged Thursday that his position on the Conservative's anti-terrorism Bill C-51 may have been "naive."
The Liberals supported the legislation in Parliament but have pledged to scrap controversial portions of it, if elected government come October. Speaking at the Macleans' leaders debate Thursday, Trudeau said his stance on Bill C-51 was balanced.
"Perhaps it was naive, perhaps [it] was something that I put forward and said, 'you know what, we can take a responsible position at a time of politics of attack and division'," Trudeau said.
"Mr. Harper wants everyone to be scared, and that there are terrorists hiding behind every leaf and rock. Mr. Mulcair wants us to be scared for our Charter and our basic rights and freedoms. The fact is any Canadian government needs to do them both together and that is what the Liberal party has demonstrated in the years following 9/11 and that is what we continue to demonstrate in terms of getting that balance right."
Conservative Leader Stephen Harper said it was up to Trudeau to explain himself: "He has been both for and against the legislation at the same time."
Green Party Leader Elizabeth May criticized the bill, calling it one that makes Canadians "less safe."
NDP Leader Thomas Mulcair said all leaders agreed that they would protect Canadians from terrorism.
"We strongly believe that you have to do that without trampling on the rights and freedoms of Canadians," he said.
"The NDP will repeal Bill C-51," Mulcair pledged.
The NDP has attacked the Liberal party for months over its stance on Bill C-51. A handful of Liberals have suggested on social media that they have cut up their Grit membership cards as a way to protest Trudeau's opposition to the bill but support for the legislation in Parliament.
The Liberal Party of Canada declined to say how many of its members called the party or cancelled their membership in protest.
Trudeau told a gathering of university students earlier this year that the Liberals were voting for the bill so the Tories wouldn't make "political hay" out of the issue. He told them he thought a number of provisions in the bill made Canadians safer. But he suggested that were it not for an election year, he may have handled the issue differently.
The New Democrats jumped on the comments to showcase Trudeau as cynical, unprincipled, and weak.
"C-51 became an issue about leadership as much as it was about civil liberties," Mulcair's advisor Brad Lavigne told The Huffington Post Canada. "Mulcair opposed the bill because it was flawed, despite its initial popularity. Trudeau [supported] the bill because it was popular, despite its flaws. That's not leadership."
At most of the New Democrats' rallies, NDP candidates or MPs introduce Mulcair by first making reference to Trudeau's weak leadership on Bill C-51.
The Liberals say their polling suggests the NDP's attacks on C-51 hasn't moved many votes. Public opinion surveys apparently show support for C-51 dropped in April, months before the NDP's sharp rise in the polls.
Liberal party national director Jeremy Broadhurst said the Grits made the responsible decision, striking a balance between keeping Canadians safe and protecting their civil rights.
"We made a choice to support the bill with a clear and solid pledge to fix the problems with it going forward, as opposed to taking the easy way out by saying you're against everything in it," he told HuffPost. "It's often easy to lob the grenade and be opposed to things, but what are you actually going to do in government?"
With files from Zi-Ann Lum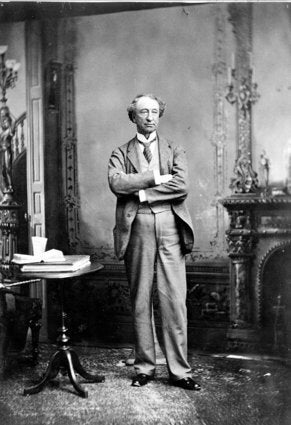 What Canada's PMs Have Said About Canada