Trudeau said in a release Thursday that he will deliver a keynote speech March 9 at CERAWeek in Houston, an influential gathering of international oil and gas executives and decision makers.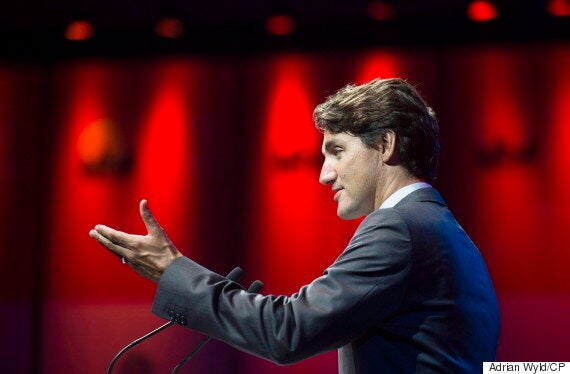 His speech will apparently touch on how Canada has linked "resource development with environmental leadership and renewable energy innovation." The release says he will also receive an award recognizing his "commitment to sustainability in energy and the environment."
"The world's markets are becoming increasingly integrated, and global demand for clean technology and renewable energy is growing quickly," Trudeau said in a statement. "We need to work together to drive energy innovation that will meet the world's future energy needs and create good, middle class jobs today.
"This is about making our economy more competitive and leaving our kids a cleaner environment."
PM trumpets pipelines in Alberta
The announcement comes a day after Trudeau trumpeted how his government approved the controversial Kinder Morgan and Line 3 pipeline projects last November. While stumping for Liberal byelection candidates in Calgary, Trudeau charged that the previous Conservative government talked a big game about the oilsands but weren't able to get a pipeline built to any ports.
"That's not spin. That's not a political argument," he said. "Those are facts and everyone here in Alberta knows that."
Story continues after slideshow: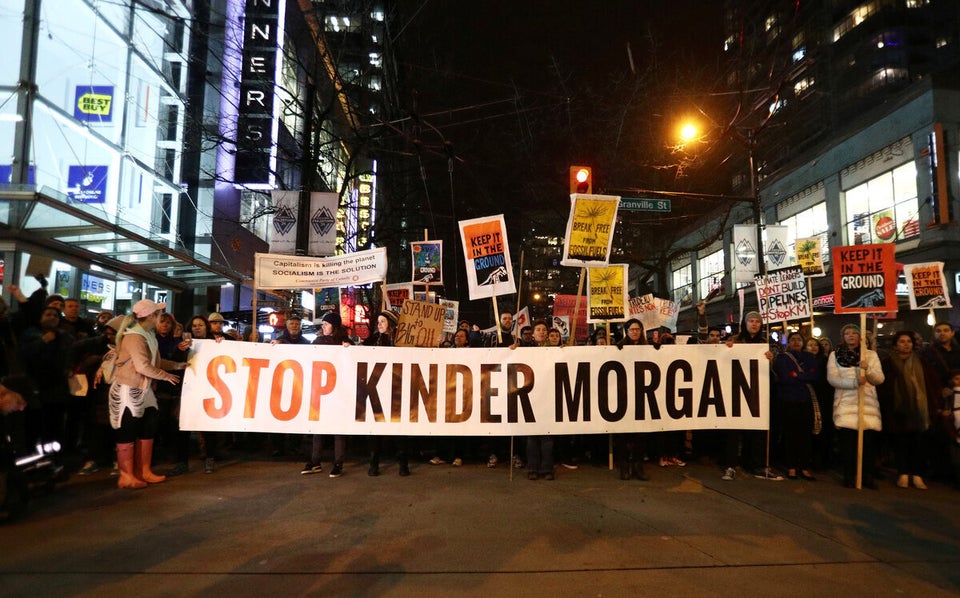 Vancouver Kinder Morgan Pipeline Protests
But a "quick facts" section of Trudeau's release does give Tories some credit by pointing out that Canada has spent $45 billion on renewable energy over the past five years, which would include the time Conservatives were in power.
It also notes a preferred Tory talking point when it comes to the last government's approach to tackling climate change.
"Between 2005 and 2014, Canada's greenhouse gas emissions in the energy sector decreased 2.1. per cent while Gross Domestic Product grew by 9.6 per cent," the release reads.
Tory MPs have often cited those statistics to make the point that they were able to reduce greenhouse gas emissions while growing the economy. Liberals have long argued that emissions went down during that time because of the economic crisis and Ontario's decision to phase out coal-fired plants.
In question period last month, Ontario Tory MP John Nater tried to sound off about the last government's successes while criticizing Liberal plans to phase in a national price on carbon.
"Under our government, CO2 emissions actually went down," Nater said.
Environment Minister Catherine McKenna said she felt compelled to explain why emissions went down under the last government.
"It was nothing to do with the Conservatives. It was because the Liberal government in Ontario closed coal-fired plants and also because the economy was not doing well," McKenna said.
With files from The Canadian Press