Prime Minister Justin Trudeau wiped away tears after listening to a Syrian refugee recall their original meeting at Toronto's Pearson International Airport last year.
The prime minister sat down with Syrian refugees and sponsors over plates of pickled vegetables and cake in Toronto's The Depanneur for a discussion on CBC's "Metro Morning" on Friday.
"When we landed in Pearson Airport and the very first person we shook hands was the prime minister," Vanig Garabedien said. He shared the words a Canadian official uttered to him before he and his family stepped on the plane.
"Sir, go and make Canada a better place."
Watch their exchange here:
Trudeau was moved. "Watching you and your girls walk through this airport towards me, was a moment in which I understood just the kinds of things that we can do as a country," he said.
Despite his three daughters' smooth transition into their new Canadian reality, Garabedian said it's been difficult for him to transfer his medical experience as a gynecologist.
Trudeau acknowledged there's a need to shorten the time of transition, but emphasized that there's a system in place so refugees with international credentials "reach the standard" Canadians expect.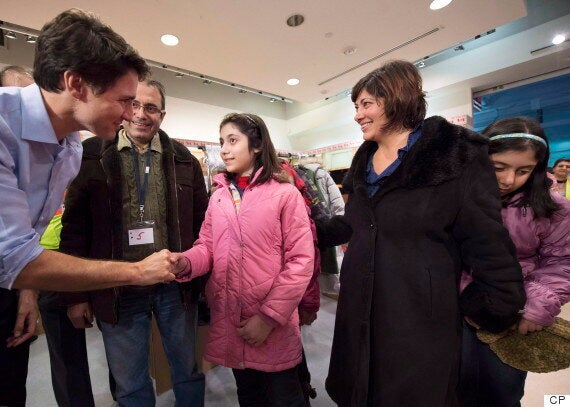 Concerns have been raised by community groups across the country over the upcoming milestone for privately-sponsored Syrian refugees families who were the first to arrive last year.
Private sponsors who take on Syrian refugees must be able to provide financial support for 12 months.
Some refugees have fared worse than others. Cases have been reported of absentee sponsors or private citizens who turned out to be ill-prepared to care for newcomers for a year.
According to the latest Immigration and Citizenship statistics, at least 35,745 Syrian refugees have arrived in Canada since November 2015. The Liberal government has pledged to settle up to 50,000 Syrian refugees by the end of the year.
With files from The Canadian Press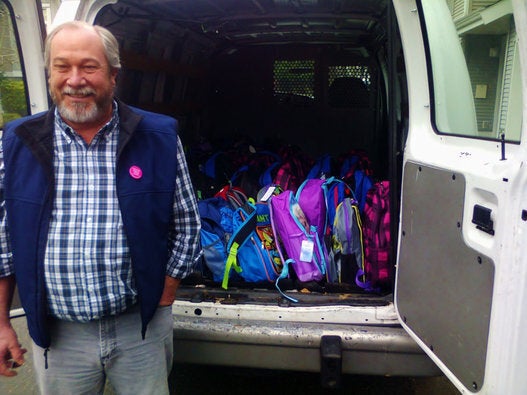 Great Things Canadians Have Done So Far For Syrian Refugees