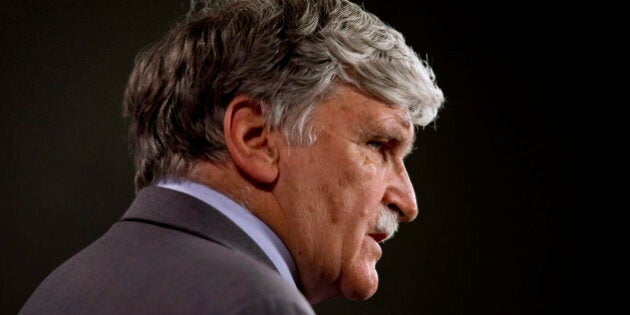 Liberal Leader Justin Trudeau has some constructive feedback for Stephen Harper on his handle on the Syrian refugee crisis: muster up some "political will" and show more leadership.
"The prime minister should stand up and clearly tell Canadians that he will do more. Instruct his diplomats, his humanitarian workers at CIDA, his military and security personnel to get cracking," Trudeau said at a campaign stop in Waterloo, Ont. on Tuesday.
The Liberal leader referenced past high-profile cases in which Canada opened its doors to refugees from Vietnam, East Africa, and Uganda. Then he pointed to what he thinks has been the Conservative government's Achilles' heel.
"The number one ingredient we need is political will," he said. "A government that says we will do more and instructs its bureaucrats and officers to do more."
Trudeau has pledged a Liberal government would take "immediate action" by helping to bring 25,000 Syrian refugees to Canada.
Last week, NDP Leader Thomas Mulcair made promises to expedite the refugee process and bring 10,000 Syrians to Canada before the end of the year. Supporters have urged the party to double its election pledge to help 46,000 refugees resettle in Canada over four years.
Dallaire: Government giving 'smokescreen' reasons
In an interview on Monday, retired lieutenant-general and former Liberal senator Roméo Dallaire said Canada has the current capacity and resources to bring up to 90,000 Syrian refugees into the country.
Earlier, former defence chief Rick Hillier said 50,000 is the "minimum" number of Syrian refugees to whom Canada should be opening its doors.
Dallaire told CBC's Power & Politics host Rosemary Barton that he had visited a refugee camp in Jordan was told that boys who have been living there for three years "are being recruited left, right, and centre" to fight against the regime of Syrian President Bashar al-Assad.
He brushed off security risks cited by Conservatives as a "smokescreen" excuse to cover "not wanting to do it." There's ample space on Canadian military bases to house refugees, he said.
Dallaire also acknowledged the photo of three-year-old Alan Kurdi's lifeless body on a Turkish beach as a "horrible thing," but quickly made a point to bring up the children and teens recruits becoming casualties in Syria's four-year civil war under Assad's regime.
"They've been killing kids by the thousands and thousands for years and I don't hear anybody screaming," he said. He urged Canadian leaders to engage in smarter ways, beyond airstrikes, to approach the worsening humanitarian crisis overseas.
"When you are engaged in conflicts where children are a primary weapon system, you are going to find effects into the next generation and how to reconcile that and how to ultimately limit it will be near impossible unless a major investment is done."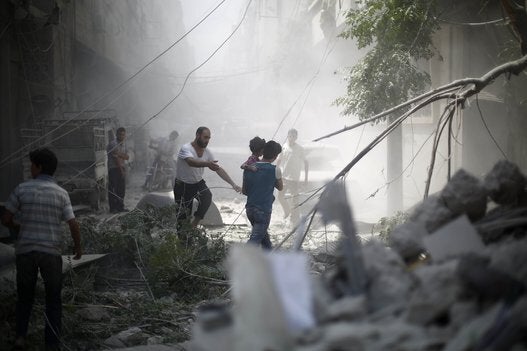 Numbers That Show There's Much More To Do To Help Syrian Refugees