On Dec. 6, United States President Donald Trump announced plans to move the country's Israeli embassy from Tel Aviv, where it has always been located, to Jerusalem. The U.S. will become the only state to currently have its embassy in Jerusalem, which, like much of former Palestinian land, was illegally annexed by Israel.
This move has been decried by every sector of Palestinian society. The leader of Hamas, Ismail Haniya, told Al Jazeera, "This decision means the official announcement of the end of the peace process." This sentiment was echoed by Hanan Ashrawi, an executive committee member of the Palestine Liberation Organization (PLO,) who said it means "the death knell of any peace process."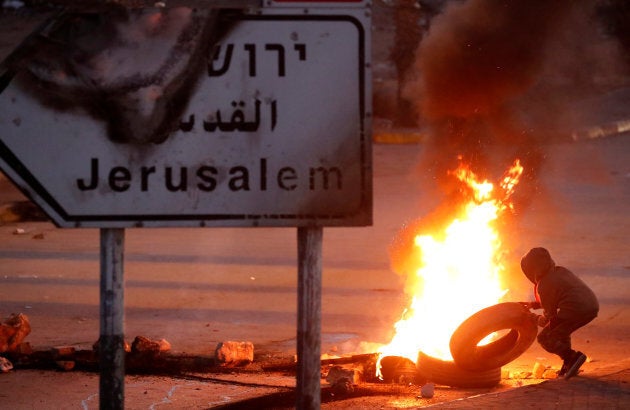 Resistance groups in Palestine have issued a statement urging the PLO to withdraw its recognition of Israel as a state. There have also been calls for, and signs of, a Third Intifada, including mass protests where hundreds of Palestinians have been injured, with at least one being killed by Israeli forces.
The move has also been decried by a range of leaders in the Global North, including France, Germany and Britain, which have all stated their embassies will remain in Tel Aviv. Their condemnation, however, rings hollow, as their states have all played a role in allowing Israel to habitually violate international law for decades, and maintain their oppression of Palestinians, which many, including Desmond Tutu, have referred to as apartheid.
Canada, which couldn't even muster a condemnation of Trump's actions beyond noting that their embassy will not be moved, is no exception. In fact, they have become among the worst offenders globally.
If you look at almost any United Nations (UN) resolution regarding Israel in the last few years, you will find that Canada, along with Israel, the U.S., and a few tiny islands off the U.S. coast, have stood against the rest of the world by voting to make life worse for Palestinians. This voting record has stretched across both Liberal and Conservative governments, with the ostensibly left-wing New Democratic Party doing very little to offer any meaningful opposition.
Canada has established itself as a member of the international vanguard of Palestinian oppression.
In November 2012, the UN General Assembly voted overwhelmingly to accord non-Member Observer State status in the UN to Palestine. Canada was just one of nine states that opposed the resolution.
In November 2015, Canada voted against several UN resolutions drafted by Palestine, including one calling for "the realization of the inalienable rights of the Palestinian people, including their right to self-determination, to support the achievement without delay of an end to the Israeli occupation that began in 1967 and of the two-state solution on the basis of the pre-1967 border."
In December 2016, Canada was just one of six states that voted in opposition to a UN resolution that sought to guarantee Palestinians in the occupied territories can receive the protections afforded by the Geneva Convention.
Earlier this month, Canada voted against a UN resolution that sought the disavowal of any Israeli ties to Jerusalem. The vote was 151-6.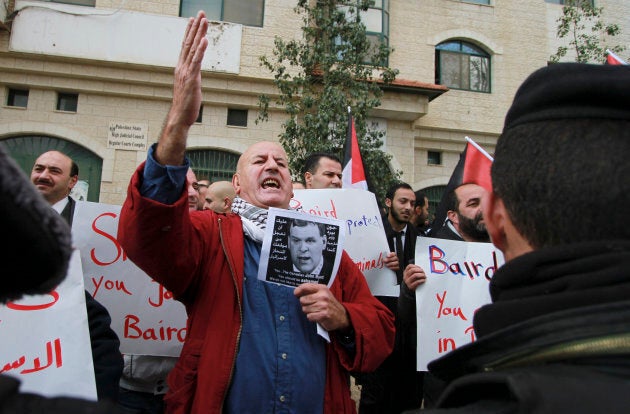 Canada has isolated itself from the rest of the world by voting almost entirely in favour of Israeli occupation. Evan Dyer, writing in CBC News, notes that many of these votes have been against motions that actually align with the official Canadian position on the conflict, which is working toward a two-state solution.
Apart from establishing itself as a member of the international vanguard of Palestinian oppression, the Canadian government has also attempted to criminalize resistance to Israel's policies at home, in the form of the BDS (Boycott, Divestment, Sanctions) movement.
Canada is helping to prevent justice from being done at the state and international level, while also attempting to bar grassroots movements from having any success.
In May 2015, the Canadian government announced its intention to use hate crime laws against groups that support BDS. In February 2016, Parliament voted to condemn the BDS movement by a margin of 229-51. In December 2016, Ontario voted in favour of a similar motion, by 49-5. This followed a failed attempt a few months earlier to bar the government from doing business with any companies that support the BDS movement.
In effect, this means Canada is helping to prevent justice from being done at the state and international level, while also attempting to bar grassroots movements from having any success.
This track record stands in stark contrast to Prime Minister Justin Trudeau's recent statement on the matter claiming Canada "will continue to engage constructively and substantively in the region and with our partners and friends around the world." Canada has not taken any steps in the past to warrant Trudeau using the word "continue," "constructively" or "substantively." Refraining from moving the embassy, without criticizing Trump's decision to do so, does not offer any indication Canada will take these steps in the future.
More from HuffPost Canada:

Donald Trump Officially Recognizes Jerusalem As Israel's Capital

NDP Pushes Liberals To Speak Out Against Trump's Move To Recognize Jerusalem As Israel's Capital

Jagmeet Singh Isn't The Palestinian Ally You Think He Is
The only thing that will demonstrate progress is: Canadian officials recognizing Trump's decision to move the embassy as a clear sign, among countless others, that the U.S. has no interest in working toward an actual resolution to the conflict; condemning this decision in the staunchest terms; rejoining the international consensus on Palestine.
Anything short of that is unworthy of applause.
Follow HuffPost Canada Blogs on Facebook