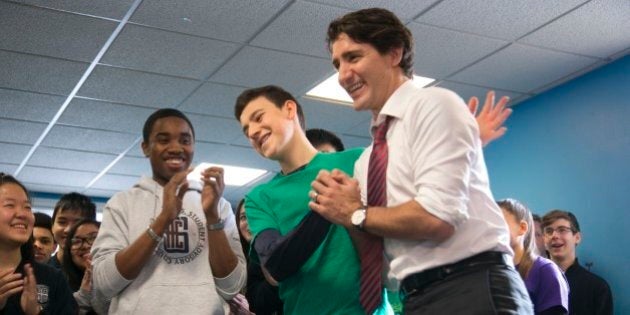 Justin Trudeau has Canada's youth to thank for his election as prime minister. Trudeau was able to successfully engage youth in his campaign by addressing our concerns and realities in his platform (who would have thought?).
Trudeau promised students and youth:
An increase for the maximum Canada Student Grant to $3,000 per year for full-time students and $1,800 per year for part-time students by investing $750 million in the Canada Student Grants Program
An end to the restrictive two per cent cap on increases to the Post-Secondary Student Support Program for Indigenous learners and an additional investment of $50 million per year in annual support
40,000 good youth jobs, including 5,000 youth green jobs
More student co-op placements for students with $40 million per year in funding
A 12-month break on employment insurance premiums for employers who hire between the ages of 18 and 24 into a permanent position
$25 million for a restored and modernized Youth Services Program
$10 million to develop and expand apprenticeships
But are we a genuine focus, or was #PMJT merely appealing to student and youth voters by addressing our federal election campaign demands?
Following a campaign with such a strong focus on young people, we should expect nothing less than Trudeau's promises to youth to be included in his first budget as prime minister. He cites his desire to be a strong advocate for youth issues as the reason he first entered politics.
He himself is the second-youngest Canadian prime minister, and the father of three young children. He also has a history of working with youth, from teaching to chairing the Katimavik board. And if that wasn't sufficient, he also appointed himself minister of youth.
But the challenges we face as students and youth will not be solved by the announcement of a figurehead ministerial position. With student loan debt rising by almost $1 million per day, we need real action on unending tuition fee increases, student debt and bleak job prospects.
A budget is not just a financial document, but a political one that reflects priorities and we won't be told to wait another year to be this government's priority.
While some of the Liberal's commitments require new funding, its costliest commitment -- an increase to Canada Student Grants by $750 million -- is actually a cost-neutral proposal with funding being redirected from ineffective tax credits.
This change has been called for by students for a number of years and will be an important test in this budget. Even against the backdrop of pre-budget "economic uncertainty" speak, this campaign promise can be implemented with no new funding.
If Trudeau does not include his promises to youth in this federal budget, he should expect to be burdened by his inaction throughout the rest of his mandate. No rhetoric of economic uncertainty can distract us from a broken promise.
Our issues are not just youth issues, they're Canada's issues. Our generation's future is Canada's future.
Follow HuffPost Canada Blogs on Facebook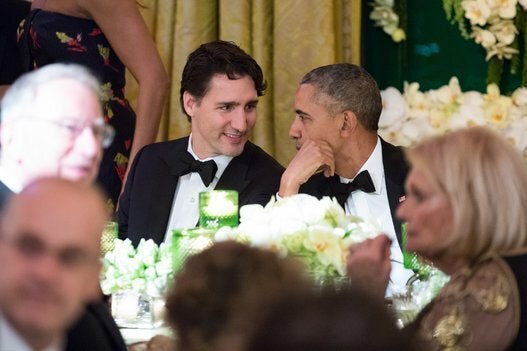 Trudeau's Historic Washington Visit