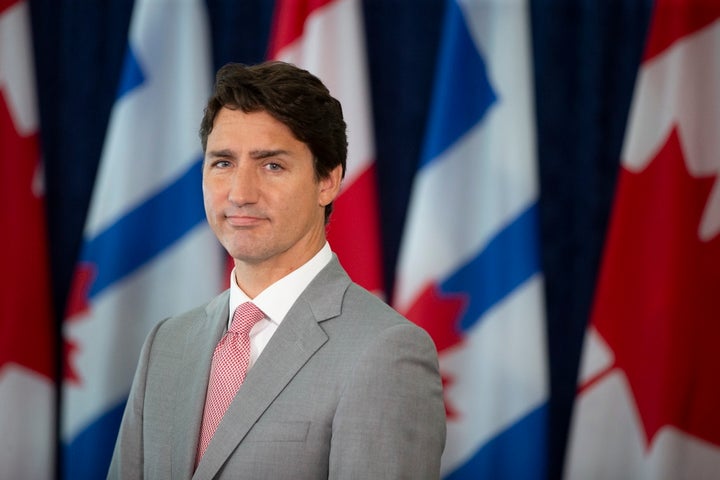 OTTAWA — Prime Minister Justin Trudeau once again had federal and provincial Conservatives in focus Tuesday during a visit to Toronto to discuss gun violence in the city.
For the second day in a row, the prime minister invoked Ontario Premier Doug Ford's name to criticize "Conservative politicians" in the lead-up to October's election.
A reporter noting the trend asked Trudeau if he's running against the Ontario premier or Conservative Leader Andrew Scheer. Trudeau did not answer the question, and instead responded by accusing both Ford and Scheer of turning their backs on people and projects in need of help.
"We've seen time and time again what happens when Conservative governments get elected," the prime minister said, claiming Toronto saw a decade of "underinvestment" when Stephen Harper was in power.
Scheer "has the same approach economically" as Harper, Trudeau said.
WATCH: Tory and Trudeau on partnership to prevent gun violence
"What Ontarians have lived through, in terms of cuts to services and the tax breaks for the wealthy by Doug Ford is just as an example of the approach that Conservative politicians have when it comes to governing."
The reporter's question picks up on a preference the prime minister and Liberal MPs have shown in recent months to link Scheer as much as possible to the Ontario premier.
According to Scheer's spokesman Daniel Schow, the prime minister's words suggest he's "desperate" for the campaign "to be about anything other than his record of making life more unaffordable" for Canadians.
"As much as he might wish for a different opponent in this campaign, Trudeau is up against Andrew Scheer," Schow told HuffPost Canada.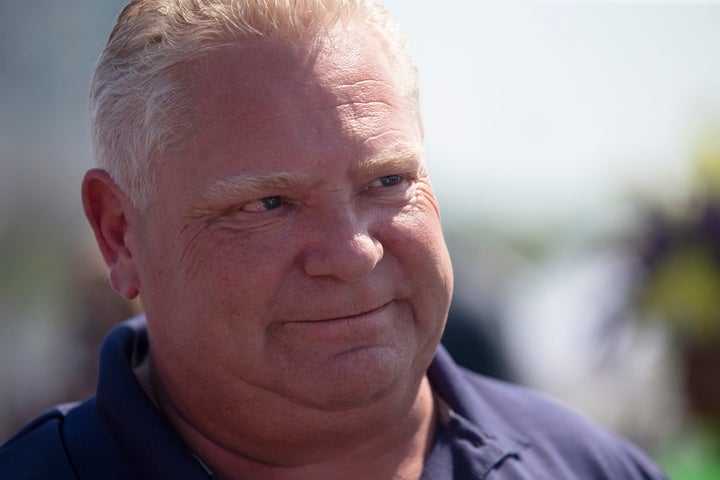 The federal government made a $25.7-million funding announcement Monday to counter the province's cuts to legal aid services. The money is expected to help immigrants and refugees access legal services.
During the announcement at Toronto's Parkdale Intercultural Association, Trudeau riffed on Ford's populist slogan and accused the premier of leaving vulnerable people behind.
"Conservative politicians like to say they're 'for the people' and then they end up cutting services for the most vulnerable. It's what they do," Trudeau said.
Ontario is Canada's most populous province and is a key election battleground with 121 seats in the House of Commons.
When asked last week about federal Conservatives seemingly distancing themselves from him and his party, Ford said he's "not getting involved" in the upcoming election.
"I'm not interested in this election," he said. "I'm interested in Ontario."
The Ontario premier went on to explain last week that he doesn't work for any particular federal party. He works with the federal government in general, he said.
"I don't care if it's green, orange, red, purple, blue. Whoever gets in, I'm gonna work with them."