As Donald Trump casts aside all manner of decency in pursuit of the White House, an American newspaper has highlighted how much the brash billionaire differs from Canada's prime minister.
In fact, a Washington Post piece published Monday has dubbed Prime Minister Justin Trudeau the "anti-Trump."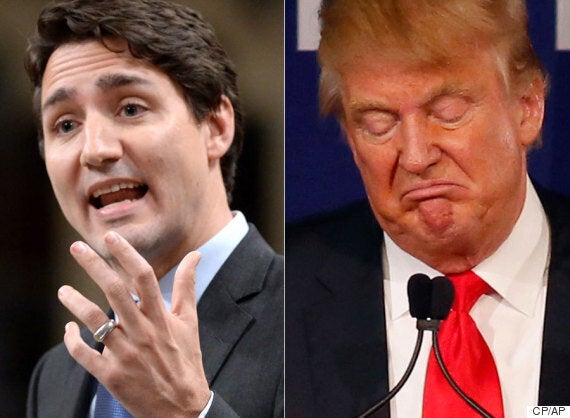 Washington Post has called Trudeau the "anti-Trump." (Photo: CP)
Ishaan Tharoor writes that both Trudeau and Trump have mastered "the art of branding and showmanship," but in completely different ways.
"Trudeau's progressive, inclusive message could not be more different than that of Trump," he writes.
From there, Tharoor compares the Republican presidential front-runner with Trudeau on everything from their approaches to climate change and languages, to Syrian refugees and feminism.
The differences are stark. A video accompanying the piece contrasts a clip of Trudeau announcing an end to Canada's airstrikes against the so-called Islamic State earlier this month with one of Trump vowing to "bomb the shit out of them."
But Canada's PM and the would-be U.S. president differ most, perhaps, when it comes to treatment of Muslims.
The piece notes that Trudeau's Liberals railed against "the politics of Islamophobia" in the election last fall, while Trump has outrageously called for a "complete shutdown" of Muslims from entering the United States.
'Canadians are very aware of my feelings on this': Trudeau
Trudeau has avoided criticizing Trump by name, despite some goading. When asked about Trump's anti-Muslim proposal in December, Trudeau suggested to reporters he did not want to interfere in a foreign election, but left little doubt where he stood.
"Canadians are very aware of my feelings on this," Trudeau said at the time.
"And they, by the way, sided pretty clearly against the politics of fear and division in our election here."
"I don't think it comes as a surprise to anybody that I stand firmly against the politics of division, the politics of fear, the politics of intolerance or hateful rhetoric," the PM said.
Trudeau also warned against rewarding those who try to spin Muslims into scapegoats for political points.
"If we allow politicians to succeed by scaring people, we don't actually end up any safer," Trudeau said. "Fear doesn't make us safer, it makes us weaker."
The prime minister could also face questions about Trump from U.S. reporters when he heads to Washington next month for a state dinner with U.S. President Barack Obama. It will be the first White House state dinner in 19 years for a Canadian leader.
Ambrose: Trump not welcome in Conservative Party
Ambrose told The Canadian Press last year that Trump's positions went well beyond right-wing and were completely "off the spectrum."
"That's not a voice that we welcome in our party," she said.

With files from The Canadian Press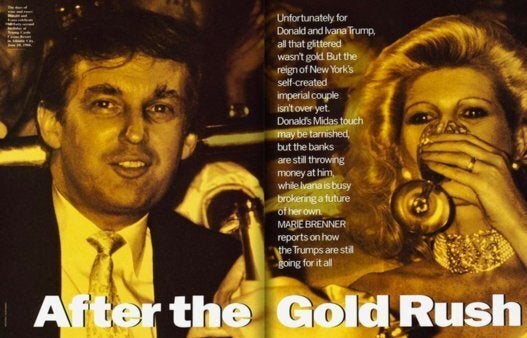 18 Real Things Donald Trump Has Said About Women