OTTAWA — It's not every day Canada throws a party and there is a wait list to get in.
It may not be the official state dinner but a gala reception in Prime Minister Justin Trudeau's honour is turning out to be quite the hot ticket.
"We have an amazing opportunity to start building relationships with our friends in the U.S.," said Tom Pitfield, the president of Canada 2020, the think tank organizing the bash in conjunction with the Center for American Progress. "The prime minister has really opened doors and re-invigorated the Canada-U.S. relationship."
Two Mounties in full red serge will greet partygoers outside the Smithsonian American Art Museum's Renwick Gallery Wednesday evening.
Inside, a guest list of now close to 500 people will fete Trudeau and his wife, Sophie Grégoire Trudeau, as well as Canadian cabinet ministers, U.S. politicians, business leaders and media figures. Canadian musician and recent Grammy winner The Weeknd — who says he is a big fan of the PM — is also attending.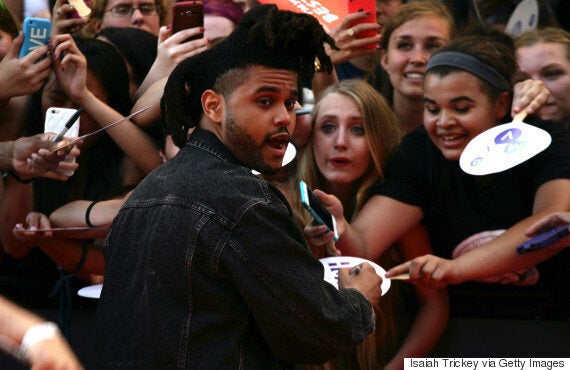 The Weeknd is on the guest list at Wednesday's party. (Photo: Isaiah Trickey/FilmMagic via Getty)
Cocktails, canapés, and food stations will feature Canadian products and themes, such as Labatt Blue-braised sliders and Atlantic salmon tartare.
"We've got real Montreal smoked meat bussed in from the Mile End deli in NYC. Owned by a Montreal expat," wrote Pitfield in an email. He served as Trudeau's chief digital strategist during the federal election campaign and is married to Liberal party president Anna Gainey.
Party co-host, the Center for American Progress, is a U.S. think tank founded by John Podesta, a counsellor to Obama, former chief of staff to president Bill Clinton, and currently Hillary Clinton's campaign chairman.
"It's rare that mainstream Americans take notice beyond their borders and so [we're] taking the opportunity of our prime minister and people like The Weeknd to draw attention to the Canadian arts community and our progressive values," Pitfield told The Huffington Post Canada.
"I think there is also a little bit of wanting to celebrate our prime minister. We are proud of how he has been welcomed by the world."
Not everybody gets invited to a state dinner, Pitfield added, so there were a lot of influential Canadians and Americans who would miss an opportunity to get to know each other, if not for the Wednesday party
"I think there is also a little bit of wanting to celebrate our prime minister. We are proud of how he has been welcomed by the world."
Guests will sip signature cocktails named The Canuck and L'Habitant — nods to Trudeau's two home provinces of British Columbia and Quebec, while they dance to a DJ spinning Canadian hip-hop and indie music such as Metric, Drake, and Arcade Fire.
The Canuck features Manitoba-made Crown Royal Northern Harvest Rye — which recently won the distinction of best whisky in the world — with lemon juice & maple syrup.
L'Habitant is made up of Quebec-based Ungava gin, Campari, Vermouth Antica, with a splash of soda, garnished with a rosemary sprig.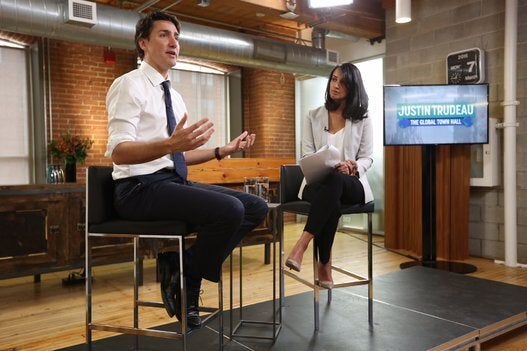 Justin Trudeau: The Global Town Hall