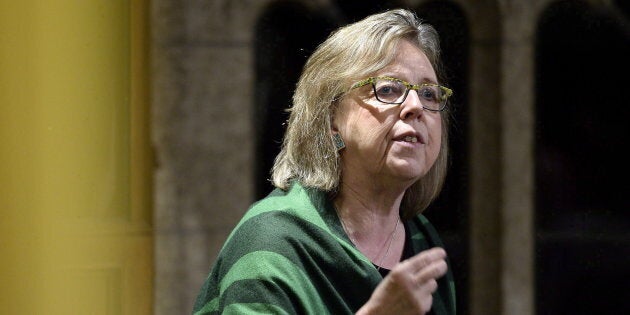 OTTAWA — They cried out for action, waved their arms in the air, and pleaded with the Liberal federal government to do more to save the planet for their children and grandchildren.
They were the three MPs — Liberal Nathaniel Erskine-Smith, Green Party Leader Elizabeth May and NDP parliamentary Leader Guy Caron — who requested an emergency debate to discuss the recent findings of the UN's Intergovernmental Panel on Climate Change.
In last week's IPCC "Special Report on Global Warming of 1.5ºC," international scientists came together to say the planet is heating up faster than expected and drastic action needs to be taken if catastrophic climate change is to be avoided.
'We will leave our children an unlivable world, not a world of forest fires and floods, but a literally unlivable world if we don't grab the chance to hold the world to 1.5ºC ," May told the Commons Monday evening.
The three MPs, together with other colleagues through the evening, urged Environment Minister Catherine McKenna and Prime Minister Justin Trudeau to do more to lower Canada's carbon emissions. On the other side of the House, the sparsely populated Conservative benches showed the party's lack of interest in the debate. Tory MP Garnett Genuis was alone for a prolonged period.
The Green Party leader offered the most impassioned speech.
Recalling her activism in the late 1980s, May noted that the planet had a chance in the 1990s — before glaciers were melting, before Canada was losing the Arctic, before so many forests were on fire, and there were frequent and widespread droughts, and climate refugees, and tornadoes in Ottawa — to address climate change.
"We blew it. We had a chance in the first decade of this century, and we [blew it]. Every time there has been a warning from scientists, the alarm bell rings and society hits the snooze button," she said.
But this report, she said, is one politicians can't afford to hit the snooze button on.
Every time there has been a warning from scientists, the alarm bell rings and society hits the snooze button.Green Party Leader Elizabeth May
Greenhouse-gas emissions have increased to such an extent that they have already changed the chemistry of the atmosphere, she told her colleagues, and "we can't change it back."
Humanity needs to stop emitting more greenhouse gasses, capture as much as possible through sequestration, to protect the forests and to plant as many more trees as possible — and it may need to do even more if it wants to hold temperature levels at 1.5ºC above pre-industrial age limits.
The planet has only 10 to 12 years left to address this runaway problem, she said, citing the IPCC report.
"We are literally running out of time, and we needed to double our efforts."
NDP MPs urged the Liberals to do more than simply impose a federal carbon tax. They called for stronger greenhouse gas emission targets, tougher regulations on industry, clean electrification of the energy supply, the end of fossil fuel subsidies, and the abandonment of the "head-slapping" Trans Mountain pipeline.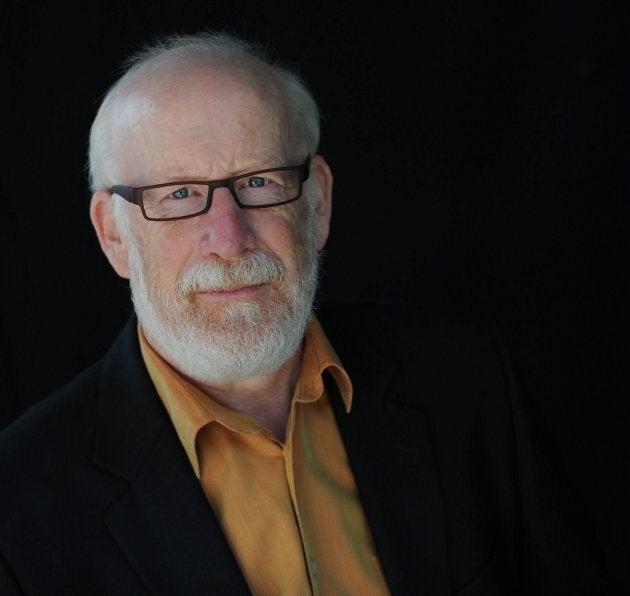 "I can't imagine my grand-daughter only knowing about coral reefs through history books," B.C. NDP MP Richard Cannings said, telling the House he'd recently become a grandfather. "We can do better. We have to do better."
Cannings said he was increasingly dismayed by Conservative politicians, federally and provincially, who oppose putting a price on carbon.
"The parties that take this position are ignoring the fact that carbon pricing is the easiest and most painless way we can lower our carbon footprint and it can be implemented — it is being implemented — without impacting low-income households, despite what you hear from the member for Carleton [Pierre Poilievre] today and many others."
Cannings's voice quivered as he suggested the Conservatives — who have not released an environmental plan and have promised to scrap any carbon tax — might cost Canadians more through their lack of action.
"I worry that they think political gain is more important than the world they will leave our children," he said.
Tories don't want 'any action' on climate change: McKenna
McKenna, who spoke earlier in the evening, also used her speech to single out the Tories for their indifference on climate change.
"The challenge is that we have one party, the Conservative Party, that does not want any action," she said. The party has "no plan for climate change, and worse, thinks that polluting should be free," she argued.
Action on climate change, she said, shouldn't be a partisan issue. In the next breath, she said Tories don't understand that inaction is costing Canadians and that a bigger price will be paid by our kids.
If action on climate change is turned into a partisan issue, she said, the country won't be able to achieve what it needs to do. "We have one planet, so we need to figure out how we are going to save that planet."
Quebec Conservative MP Gérard Deltell said all MPs in the House favour measures to reduce pollution. "That is not the issue," he said. What the Tories oppose, he said, is waxing philosophically about "lofty principles that will end up changing very little, other than weighing down the economy and burdening Canadians."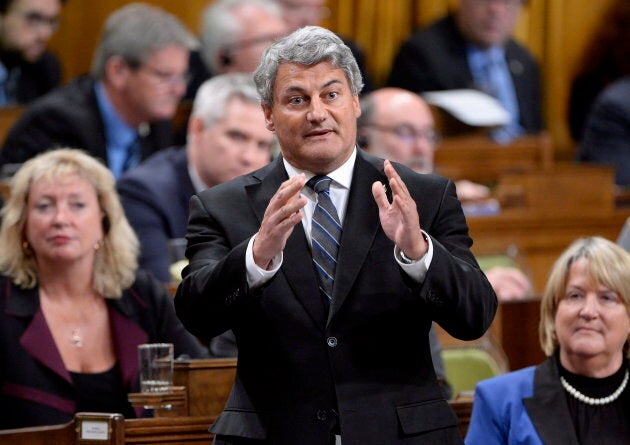 Yes, the IPCC report calls for action and notes "that the best way to act is to impose a tax on carbon," Deltell said, but Conservatives disagree.
"The UN proposes a tax of $5,500 per tonne of carbon emitted. What does that mean? That means an additional tax of $12 per litre of gas," he told MPs.
Canada can't stop global warming alone, he said. The world's biggest polluters — China, India, the United States — have to come onboard if we want to address climate change, he said.
Taxing emissions isn't the right approach, he argued. Instead, government should introduce incentives for research and reduction of pollution "like the ones we put in place when we were in government."
Caron, the NDP MP, told the House that while Deltell is an "excellent orator," his speech glossed over two key points. First, he noted, emissions went down under the Tories because the economic crisis reduced economic activity and greenhouse gas emissions. Second, he said, Deltell and the Tories take credit for measures that were actually put in place by the provinces, such as the closing of Ontario's coal-fired plants, not by the Harper's government.
"Even though the numbers back his claims, there is no cause and effect relationship between the previous Conservative government's actions and the results obtained during those years," he said.
Caron, an economist, noted that the Nobel Prize in economics had just been awarded to two researchers, William Nordhaus and Paul Romer, who found a price on carbon was the most effective way to reduction of emissions. The sector-by-sector regulatory approach proposed by the Conservatives, Caron said, does not work. "In the end, it is more expensive."
"What we need now is political will," said Erskine-Smith. Scientists have issued an urgent call, saying limiting warming to 1.5°C is possible within the laws of chemistry and physics, but that it will unprecedented changes.
Putting a price on carbon is the most conservative and fiscally responsible way to address climate change, he said. The Tories were showing wilful blindness towards the evidence, he said.
"Any Conservative MP who supports this attack on evidence-based decision-making on the most important issue of the day should be ashamed," he said.
The idea that Canada shouldn't do anything because it is responsible for such a small slice of the carbon-emission pie, Erskine-Smith said, glosses over the fact that every tonne of emissions reduced matters.
"If we are going to see a failure of leadership on that side, then we need to double down on this side and say that doing the right thing is more important than doing what is politically expedient."
What we need now is political will.Liberal MP Nathaniel Erskine-Smith
"We should do everything that we can reasonably do over the next few years, which are the most important in our history, to change this conversation," he said. "It is so frustrating. At the end of the day, it comes down to political leadership, and there just is not enough of it. We are in short supply."
The government should price carbon, price pollution, invest in public transit, green infrastructures and clean energies, impose stringent rules on methane, phase out coal, and provide incentives to homeowners and business to upgrade their buildings, he said.
But Canadians could also make a huge difference by changing their consumption habits.
"I know that no one is going to become vegan tomorrow because of the speech I give tonight," Erskine-Smith said, but "when I look at the reports of the impact of our diets on climate change, over 20 per cent of the total greenhouse gas emissions are caused by livestock and agriculture. It is about 15 per cent from livestock alone."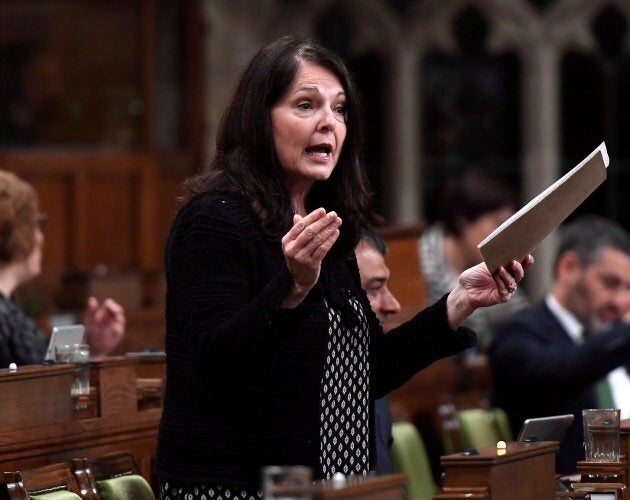 Someone who consumes 100 grams of meat a day on average makes a 2½ times the impact on climate change as someone who consumes a plant-based diet, he said. "We all need to change our consumption habits if we care about future generations and doing our part in this world."
Saskatchewan Conservative Cathay Wagantall responded later by waving her index finger in the air and accusing the Liberals of not wanting people to eat "cattle."
"Members need to do more of their science review, because women actually need some red meat," she said.
Wagantall also fired back at the NDP and the Liberals, saying she found it frustrating to keep hearing "this is for our children."
The good news is we still have a chance to save ourselves.Green Party Leader Elizabeth May
Nobody is more concerned about the future generation than Conservatives, she said. "Take a look at the huge debt our kids will be facing 30 years from now because of the reckless spending of the government."
Trudeau's carbon tax is not a serious plan to cut emissions, she told MPs. " It is a tax grab that will cost Canadians thousands of dollars and hurt our economy."
Twenty minutes into her speech, Wagantall said she had one more point to make. If the Liberal government cared about the environment, it would not have legalized marijuana — a resource-intensive product, she said. "Every kilogram of cannabis generates about 4.6 tonnes of carbon dioxide, and I am assuming that is before it is used," she said.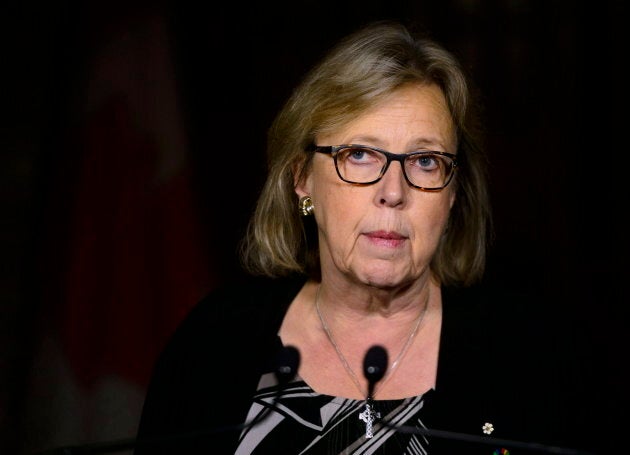 "The issue tonight is not to debate Canada's current carbon plan, Canada's current climate plan. This is not a status quo debate," she told her colleagues. "We should not be scoring political points because one party did this and another party did that. We should be here as humanity, human beings, elected people for our constituencies who know full well that if we do not change what we are doing as a species, we will face an unthinkable world.
"The good news is we still have a chance to save ourselves," she added.
McKenna cares, May said, but she needs to adopt much tougher regulations.
"It is an unthinkable thing what the minister just said to us. She said we are going to wait until 2023 [for new targets]. Read between the lines," she urged her colleagues.
'We better grab this chance and make it real'
"We are not prepared to tell our children we are [a] failed species. We are not going to do that, because we are responsible human beings. We are Canadian parliamentarians, and we can together achieve the pathway that has been put before us by the world's scientists.
"Time is not on our side. History may not be on our side. But, by God, we better be on our own side. We better grab this chance and make it real," she said.
With a file from Zi-Ann Lum