Incoming prime minister Justin Trudeau met with Prime Minister Stephen Harper on Wednesday afternoon. The two leaders talked about transition files.
When Harper won in 2006, he also had a private meeting with outgoing prime minister Paul Martin.
Catherine Loubier, the prime minister's spokesperson, said she wasn't sure how long the meeting lasted or what the two leaders spoke about.
Trudeau's spokesperson Kate Purchase said the two had a "very generous and positive meeting."
Harper's chief of staff Ray Novak also met with Trudeau's senior advisor Gerald Butts.
Trudeau and Harper met in the Langevin Block, the prime minister's office across the street from Parliament Hill.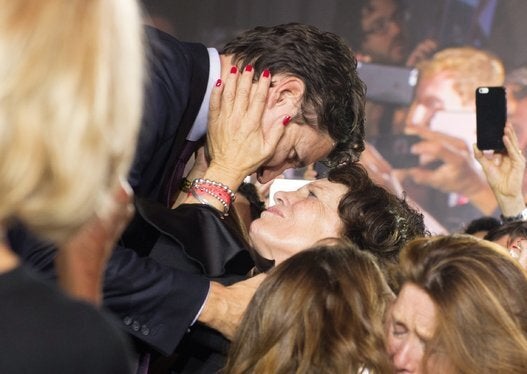 Canada's Election Night Photos 2015
Popular in the Community