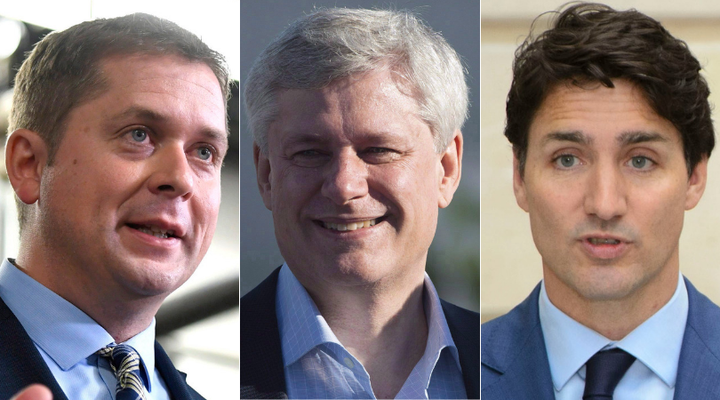 OTTAWA — In a rallying call to Liberal donors Monday, Prime Minister Justin Trudeau painted the next election as a choice between moving forward with the Grits' progressive agenda or sliding backwards with Conservative cuts and Stephen Harper-era politics.
In a seven-minute speech to his supporters, many of whom have contributed at least $1,500 a year to the party, Trudeau listed as his government's accomplishments: negotiating a new NAFTA, lifting 300,000 children out of poverty, taking steps to fight climate change, and banning single use plastics as early as 2021.
Canada has the lowest unemployment rate in 40 years, Trudeau told the crowd of a few hundred people. More than a million jobs have been created since the Liberals took office, he boasted. "Our plan is working, so let's keep going, and let's dream even bigger."
Earlier: Trudeau blasts Scheer in N.S. stump speech
Come October, Canadians will be asked to make an important decision, the Liberal leader said. Conservative Leader Andrew Scheer is advocating austerity and cuts, Trudeau said.
"Like Harper, he doesn't think that we need to act to combat climate change. In fact, last week we learned that Andrew Scheer doesn't take any important decisions without consulting Stephen Harper," the prime minister said.
In an article published this month in L'Actualité, journalist Alec Castonguay wrote that Scheer "rarely takes an important decision without consulting his former leader [Harper], as well as his former colleague Jason Kenney, now the premier of Alberta."
"Andrew Scheer may be Stephen Harper with a smile, so, exactly as advertised," Trudeau said, to laughter from his audience. "But he's taking pages straight out of (Ontario Premier) Doug Ford's playbook.
"So Doug Ford cut public services for children, and Andrew Scheer promised parents money to send their kids to private schools."
When Scheer ran for the Conservative leadership in 2017, he pledged to provide a tax deduction for independent school tuition worth up to $4,000 per child per school year, and a $1,000 tax credit for homeschooling. That policy is no longer advertised on the Conservative Party of Canada website.
Liberal volunteer Martin Partridge said he hears an earful about Ford when he's knocking on doors in the Ontario riding of Peterborough–Kawartha.
"More than 50 per cent of the doors are volunteering their feelings about Doug Ford, and it ain't good," he told HuffPost Canada. Partridge, a retired lawyer, said everyone in the riding "knows somebody who has been affected" by Ford's cuts. He bemoans the $130 million cut to Legal Aid Ontario, describing it as "profoundly disastrous" and one that will prevent the most vulnerable in society from getting access to justice.
"It's totally contrary to what people expected," he said. "They thought it was going to be a line by line, four per cent [cut] … but they are hurting the programs directly, public health, education, etc., and people are screaming about it."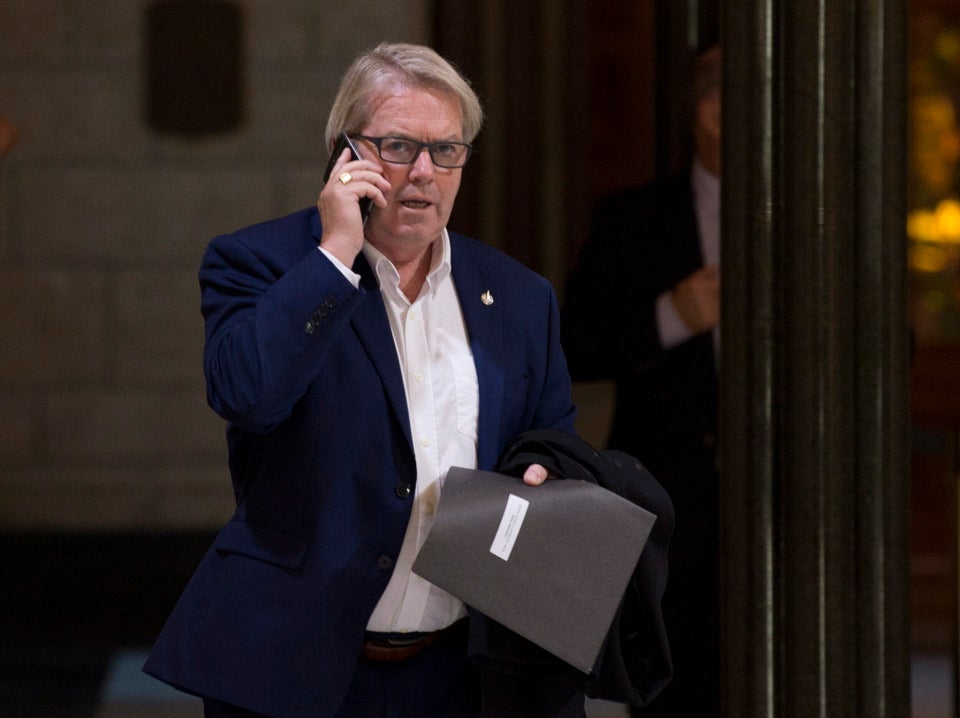 Liberal MPs Who Aren't Running In 2019
Peterborough–Kawartha is a bellwether riding. For more than three decades, it has voted with the winning side in every federal and provincial race. The local MPP is Progressive Conservative Dave Smith. The federal MP is Maryam Monsef, the minister of international development and minister for women and gender equality.
Partridge said he feels pretty confident about the Liberals' chances this fall. While he notes that there are blue Conservatives in the riding who'll never vote red, he said he's also getting an earful from people concerned about the environment.
"I'm extremely confident because I perceive an outright collapse of NDP support," said the Liberal canvasser. New Democrats are looking to the "Greens [or the] Liberals, 'if they weren't in such trouble,' that's kind of the message we are getting.
Irvin Waller joined the Liberals' donor group, the Laurier Club, in 2015, buoyed by the message of real change. He wanted to see Harper defeated and was willing to pony up "a lot of money" to see progressive policies, he said.
"I am very disappointed about a number of things," he told HuffPost, "like proportional representation, like subsidizing of oil, but an election is about choices and it is very clear that their vision, and what they've done to move people out of poverty, what [they've] done to take my taxes to subsidize my kids, that's all great stuff."
'I think people will vote their morals': ex-Grit staffer
Waller said he's confident the Grits will put forward a platform that resonates with him and with others like him, "but I'm not feeling confident that the Liberals will win.
"I want a world that my grandchildren can actually grow up in and enjoy, and I want one that is safe for women, and I want one where Toronto is not competing with New York City for homicide rates."
Waller fears too many individuals are getting their information from media outlets that don't present what he feels are all the facts.
Shoaib Rasheed, a former Liberal staffer who lives in Calgary and works as an environmental consultant, said he also believes the media are portraying only one side of some issues and hurting the Liberals' chances. But he feels demographics in his hometown are changing and the feeling on the ground is much more positive than one would be led to believe by reading the newspapers or national polls.
"I think it's going to be a challenge," Rasheed said of growing the party's base in Alberta, where the Liberals hold four seats. "On pipelines, the narrative has not been too kind to us, but that will change," he said, noting that everyone is hopeful the Liberals will approve the Trans Mountain Pipeline later this month.
Regardless of the decision, Rasheed said, he thinks people will vote for the Grits, based on the options in front of them.
"I think people will vote with their morals."