Prime Minister Justin Trudeau will be the newest ambassador for Emma Watson's He For She campaign, the actress said in Ottawa on Wednesday.
"I can't wait to see what you're going to do with that title," Watson said.
The two met on Parliament Hill to discuss women's issues and the project, which encourages more men to work for gender equality.
"The He For She campaign has had extraordinary impact around the world making men champions of women's issues," Trudeau said.
He For She is part of Watson's work as an ambassador for UN Women. The project just celebrated its second birthday.
"This is the first campaign of its kind at the UN," Watson said in 2014. "We want to try and galvanize as many men and boys as possible to be advocates for gender equality."
Trudeau made international headlines last year when he announced his cabinet would be have an equal number of men and women, a move Watson called "inspiring."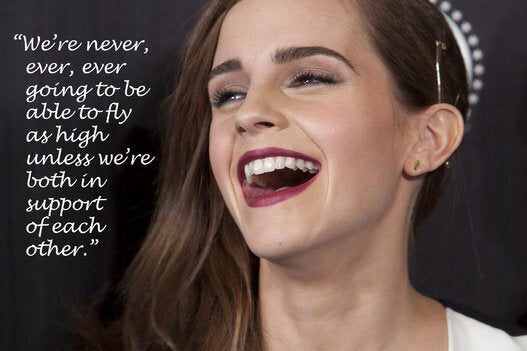 Emma Watson's Best Feminist Quotes