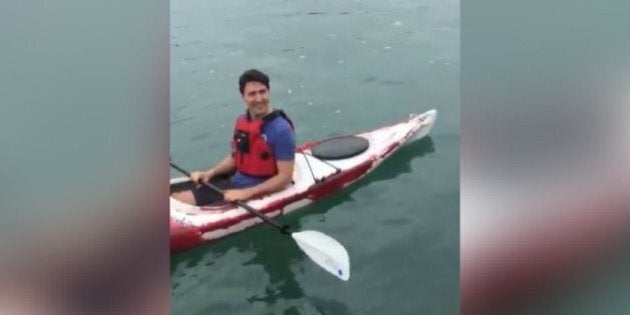 Another day, another sighting of Prime Minister Justin Trudeau in the wild.
The wild, in this case, was Ontario's Niagara River, where the PM went kayaking on Monday to promote World Environment Day. He was fresh off an appearance on "LIVE With Kelly And Ryan" hosts Kelly Ripa and noted boy-man Ryan Seacrest.
But before he morphed back into his more recognizable, land-based human form, Trudeau decided to stop and chat with some locals while he was kayaking. Carrie Robinson shared a video of the encounter on Twitter, where it's been retweeted thousands of times.
"Justin Trudeau just kayaked up to my house and talked to my parents? classic," Robinson said in a tweet.
In the clip, Trudeau tells the couple how nice it is to get out into the water, and they later thank him for taking a photo with them months ago. Yes, this isn't even the first time these people have met.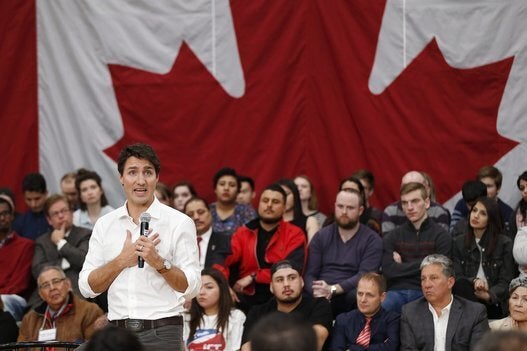 Trudeau's Cross-Country Tour 2017