Prime Minister Justin Trudeau rose in the House of Commons Tuesday to vote against a Conservative motion declaring that the atrocities of the so-called Islamic State constitute genocide.
His decision appeared to back up what Trudeau told the House minutes earlier: that partisan politicians shouldn't determine what is or isn't genocide.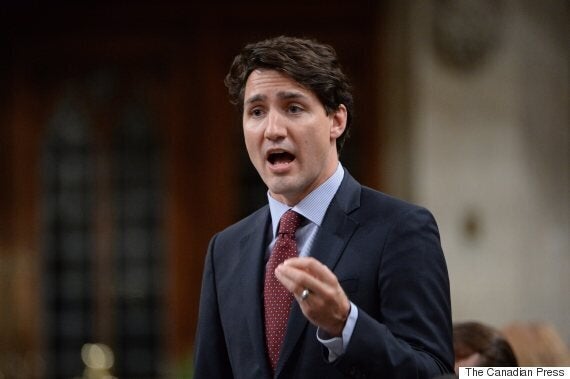 Prime Minister Justin Trudeau speaks in the House of Commons on Tuesday, June 14, 2016. (Photo: The Canadian Press)
The Opposition motion — tabled by interim Tory leader Rona Ambrose — won the support of New Democrats, Bloc MPs, and four Liberal backbenchers: Nathaniel Erskine-Smith, Anthony Housefather, Borys Wrzesnewskyj, and Karen Ludwig.
It was defeated by the Grit majority in a vote of 166 to 139, sparking shouts of "Shame!" from some Tories.
In a heated question period shortly before the vote, Ambrose hammered Trudeau for hiding behind "weasel words" and lacking "moral clarity" when it comes to the terror group.
She said that while allies in the U.S. House of Representatives and European Union state the obvious — that "ISIS' crimes against religious minorities, women and children, gays and lesbians" are genocide — the Liberal government refuses do the same.
"If all our allies can find the moral resolve why can't our prime minister?" she asked.
'Objective' determination needed: Trudeau
Trudeau responded that Liberals "strongly condemn" the actions of the terror group and have "formally requested" the United Nations Security Council make a determination if they constitute genocide.
"We don't feel that politicians should be weighing in on this first and foremost," he said. "Determinations of genocide need to be made in an objective, responsible way."
Ambrose called that position a "low-point" for the Liberal party and a "dark spot" on Canada's human rights record.
When he was pressed again on the case of thousands of Yazidi girls being murdered or turned into sex slaves, the prime minister was resolute that determinations of genocide must be done objectively on the international stage.
"We will not trivialize the importance of the word genocide by not respecting formal engagements around that word," he said.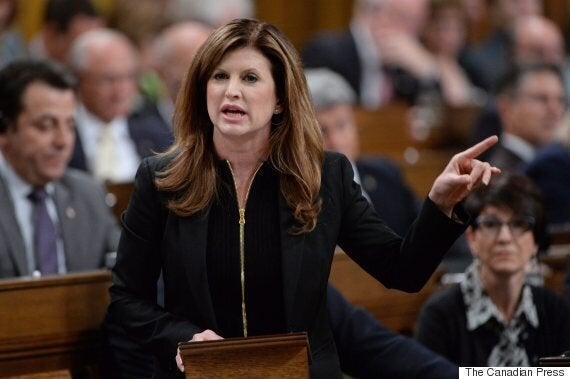 Rona Ambrose is shown challenging Liberals in the House of Commons on Tuesday, June 14. (Photo: The Canadian Press)
But Trudeau also added a dig at the Tories who have long argued he is soft on this issue.
"I will take no lessons in playing politics from … a former government that used footage of ISIL executions in an attack ad against me," he said, referencing a wildly controversial 2015 video that appears to have since been scrubbed online.
"Mr. Speaker, this isn't actually about him," Ambrose shot back.
"If all our allies can find the moral resolve why can't our prime minister?"

— Rona Ambrose
The interim Tory leader wondered aloud how far ISIS would need to go before the prime minister would recognize what's happening is genocide. Trudeau warned against playing petty politics with atrocities.
Perhaps the most heated exchange came when Ambrose reiterated that the federal government should ensure Yazidi girls are placed in Canada's joint sponsorship program, following Germany's example of providing "safe haven" for 1,000 girls.
Trudeau said his government has "re-opened" this country after 10 years of cuts to immigration and refugee programs from the Tory government. He noted, by way of example, the 25,000 Syrian refugees welcomed to these shores.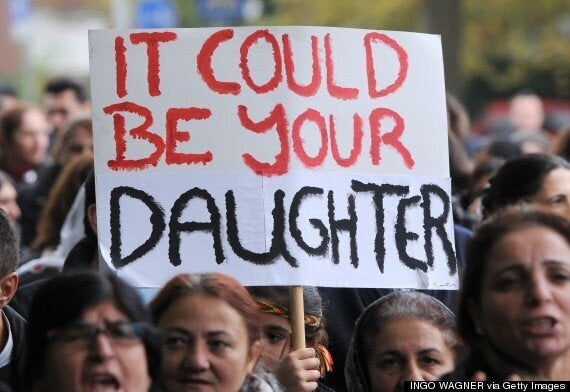 A Kurd Yazidi holds a sign in northern Germany in 2014 during a rally in solidarity with Kurds trapped in Syria. (Photo: Ingo Wagner/AFP/Getty Images)
"The prime minister doesn't get it," Ambrose shot back. "These girls are not refugees. They are not considered refugees. They're languishing in camps as displaced people but we have a special program that he has power to use to bring these girls to Canada.
"So I ask him again, when is he going to take direction and help these girls?" she shouted. The remark sparked applause from the Tory benches.
Trudeau, again, responded that while the last government "did a lot to diminish our capacity to welcome people from around the world," his was restoring Canada as a country that welcomes the vulnerable.
He did not respond directly to the plight of Yazidi girls.
The full text of Ambrose's defeated motion:
That the House agree that ISIS is responsible for: (a) crimes against humanity aimed at groups such as Christians, Yezidis, and Shia Muslims, as well as other religious and ethnic minorities in Syria and Iraq; (b) utilizing rape and sexual violence as a weapon of war and enslaving women and girls; and (c) targeting gays and lesbians who have been tortured and murdered; and, as a consequence, that the House strongly condemn these atrocities and declare that these crimes constitute genocide.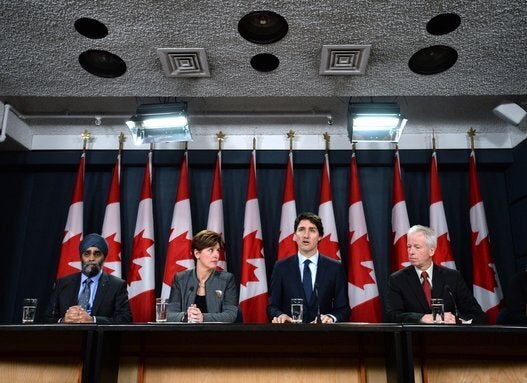 Canada's ISIS Mission: Then & Now