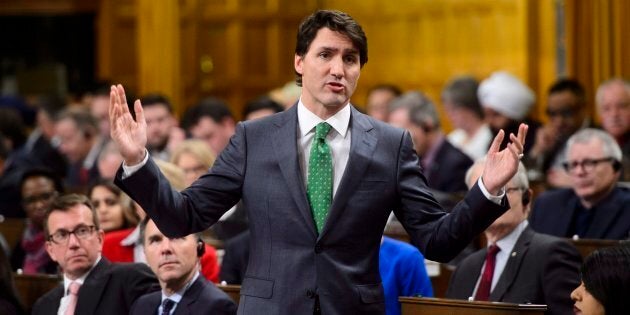 OTTAWA — Prime Minister Justin Trudeau went on a tear in question period Monday, knocking the NDP for being clueless on how to implement a policy plank the two parties may share going into next year's election: pharmacare.
NDP Parliamentary leader Guy Caron grilled the government for not expediting legislation to implement universal drug coverage. Caron called the Liberals' flirtation with pharmacare nothing short of "empty rhetoric." He noted how the Grits had campaigned on the idea during the 1997 election.
"We can all agree that the system can be improved," Trudeau responded.
Watch the full question period exchange below:
North Island—Powell River MP Rachel Blaney picked up on Caron's point and criticized the government for failing to implement the idea, despite evidence from the Parliamentary budget officer and a supportive health committee report endorsed by Liberal MPs.
The prime minister called the NDP's advocacy for the immediate implementation of pharmacare "another example" that the party isn't in a position to execute.
The party is "filled with ideas" but has "no idea how to actually implement those ideas," Trudeau said. "On this side of the aisle, we believe in actually developing a plan before you implement something."
The prime minister's exchange with the NDP over pharmacare came moments after he accused Conservative Leader Andrew Scheer of censoring Tory MP Maxime Bernier.
In February, the government announced in its budget that former Ontario health minister Eric Hoskins will lead a advisory council to draft a national pharmacare plan.
Pharmacare ranks as No. 1 policy issue for Liberal membership
Liberals convened in Halifax over the weekend for the party's national policy convention. Expanding pharmacare emerged as the most popular resolution as voted by delegates.
Among the other top 15 resolutions: adding mental health services to medicare, decriminalizing illicit drugs, and decriminalizing consensual sex work.
The resolutions are similar to policies NDP delegates debated during their policy convention in Ottawa back in February. That event marked Jagmeet Singh's first as federal leader, and it offered a preview to the kind of policies the party will use to build its platform heading into the 2019 election.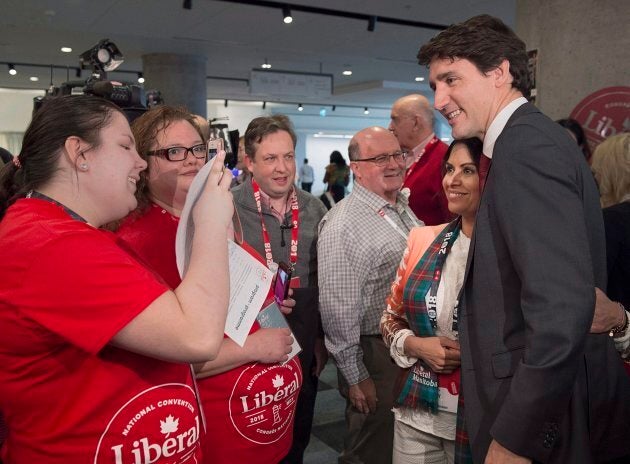 When asked about the dominance of left-leaning resolutions emerging at the top of delegates' priorities list, Canada 2020 president Tom Pitfield told Follow-Up that the party is willing to head in that direction.
"I think that we're trying to listen to Canadians, and if that is where Canadians are taking us, there's a good chance that that where we'll end up," he said.
Pitfield served as the chief digital strategist for the Liberals during the 2015 campaign.
Listen to HuffPost Canada's latest Follow-Up episode here: