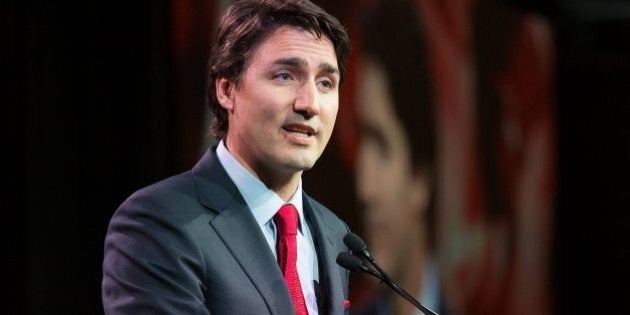 A new poll shows Justin Trudeau's Liberals continue to hold a national lead in voting intentions, though the Conservatives appear to be recovering from their lowest point since forming government in 2006.
The survey, conducted online by Abacus Data for Sun Media among 2,000 Canadians between June 25 and July 3, gave the Liberals 34 per cent support among decided voters, unchanged from the firm's previous survey carried out four months ago. The Conservatives had 31 per cent, a gain of three points, while the New Democrats were steady at 23 per cent.
Another six per cent supported the Greens and five per cent the Bloc Québécois, while undecideds numbered 19 per cent of the entire sample.
This stability in the support levels of the Liberal Party has been recorded in other recent polls, suggesting the edge Liberals have enjoyed since Trudeau became leader is holding firm. But the Tories have been making some gains, polling above 30 per cent consistently for the first time since last fall.
Accordingly, approval with the job the Conservative government is doing has increased, up four points since January to 35 per cent. Disapproval has dropped by five points to 43 per cent.
But despite the uptick in Tory support, the prime minister remains the most unpopular of the three major party leaders. Just 29 per cent of Canadians said they had a positive impression of Stephen Harper, while 44 per cent said their impression was negative. That increased to 58 per cent in Quebec and 63 per cent in Atlantic Canada.
Canadians have a better view of Trudeau, with 37 per cent saying their impression of him is positive, virtually unchanged from the last time Abacus asked this question in October 2013. Of Canadians who voted for the Conservatives in 2011, 23 per cent say they have a positive impression of the Liberal leader. Among New Democrats, that increases to 41 per cent.
It is not all good news for Trudeau, however. The proportion of Canadians who said they hold a negative impression of him increased by six points to 30 per cent, while those who said their view was neutral decreased by seven points. In other words, some of those who were on the fence about Trudeau in the fall have now transitioned to holding a negative view.
While Trudeau's lustre may be fading, Thomas Mulcair seems to have been converting some Canadians to his side. While 31 per cent said their impression of him was positive, up five points since October, the number who said their impression was negative decreased by five points, to just 20 per cent. That suggests some Canadians may have completely changed their minds about the NDP leader.
Regionally, the Conservatives led in the West and the Liberals in the East, with close races in British Columbia (32 per cent for the Tories against 28 per cent apiece for the NDP and Liberals) and Ontario (36 per cent for the Liberals and 34 per cent for the Conservatives). In Quebec, where the Liberals led with 36 per cent to 24 per cent for the NDP (though some other recent polls have given better numbers to New Democrats, and 52 per cent of Quebecers said they held a positive impression of Mulcair), the Bloc, under new leader Mario Beaulieu, saw its support tumble to 19 per cent.
With the election now about a year away (give or take three months, depending on whether you believe Harper will pull the plug in the spring or wait until the fall for the scheduled vote), much remains to be decided. The Liberals have led consistently since Trudeau took over the party leadership, but that edge is starting to be whittled away by the Conservatives - particularly in battleground provinces like B.C. and Ontario. The New Democrats are still polling above their historical levels of support, and a bank of goodwill still exists for the party in Quebec.
If current trends hold, a tough three-way, regionalized race awaits voters in 2015.
Éric Grenier taps The Pulse of federal and regional politics for Huffington Post Canada readers every week. Grenier is the author of ThreeHundredEight.com, covering Canadian politics, polls and electoral projections.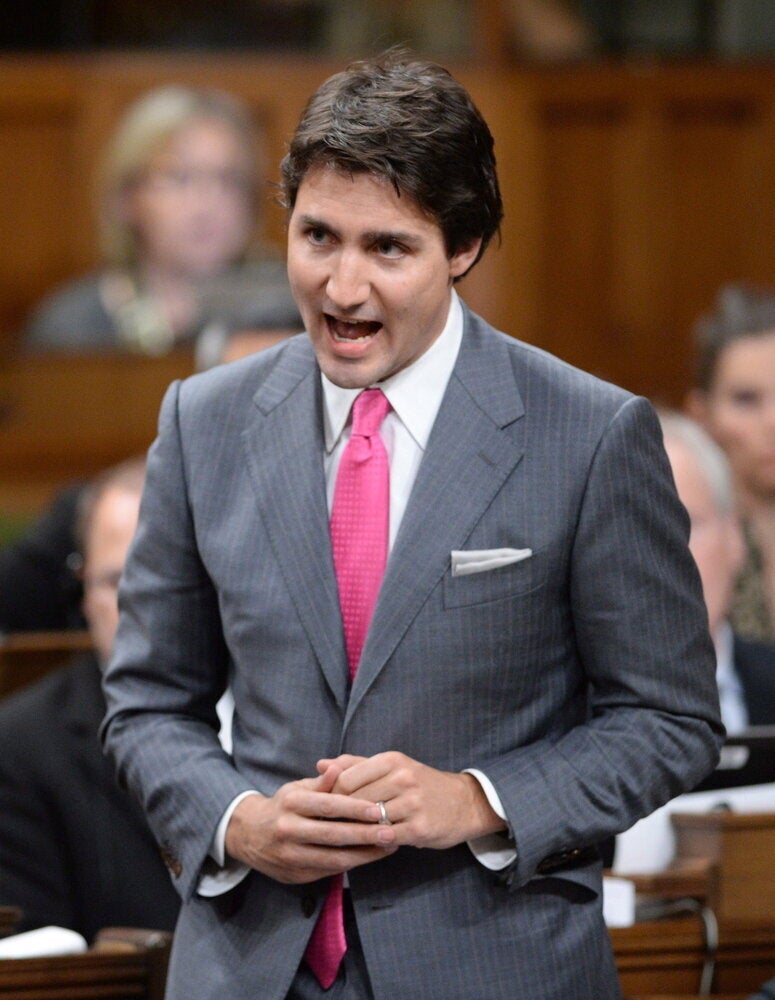 Recent Justin Trudeau Gaffes