Prime Minister Justin Trudeau told a popular American morning show that he doesn't see eye-to-eye with U.S. President Donald Trump when it comes to the environment.
And Trudeau also used his appearance on "Live with Kelly and Ryan" in Niagara Falls, Ont. Monday to hint how his approach to terrorism may differ from his U.S. counterpart.
The mostly fluffy interview with Kelly Ripa and Ryan Seacrest touched on Trudeau's reputation for flashy socks and shirtless photos. However, the prime minister also tried to promote the "very deep relationship" between Canada and the United States.
"We are connected like no two countries in the world and that will continue," Trudeau said.
Ripa noted that Trudeau was close to former president Barack Obama and asked him how he would characterize his relationship with Trump. Trudeau said he has a "good, constructive working relationship" with the president but, without being prompted, offered up how they differ.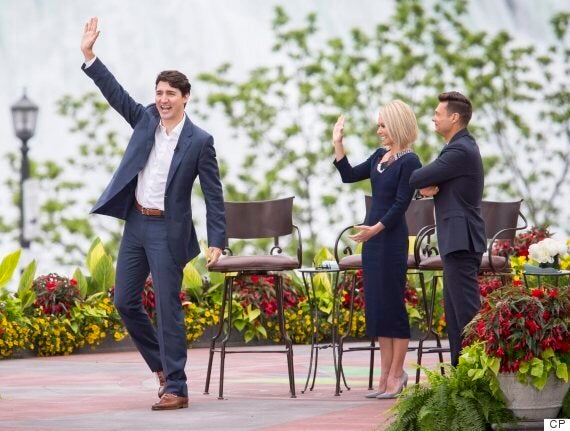 "I mean, today's World Environment Day and we don't agree on that because I think there's a lot of good jobs in the environment that we are building for," he said, sparking applause.
Trump pulled the U.S. out of the Paris climate accord last week. The Prime Minister's Office said in a statement that Trudeau spoke directly with Trump to express "his disappointment with the president's decision."
Trudeau said both leaders are "connected" on trying to create good jobs for the middle class and keeping close economic ties.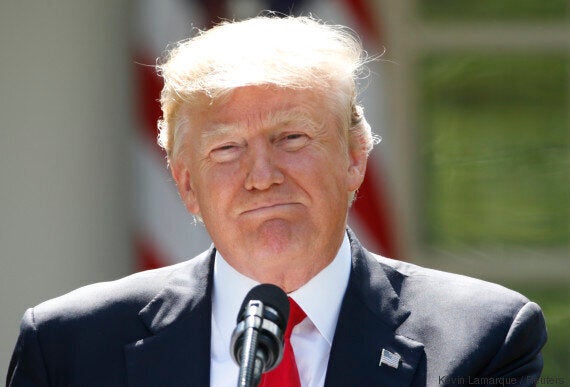 "We need to keep that border open, safe, smooth-flowing. We both agree on that."
"What goes through your mind when you think about keeping Canada safe?" Seacrest asked.
Trudeau called it the biggest responsibility of any leader.
"That balance — defending our security and keeping us Canadian — is what people expect of me. And I'm always going to do both of those things."
"There's all sorts of different things we need to do, whether it's investing in safety, security, police officers and investigative national security stuff or whether it's in creating a society in which we're there for each other, we lean on each other, we're resilient enough to handle bad things happening without falling into a bad space," Trudeau said.
"That balance — defending our security and keeping us Canadian — is what people expect of me. And I'm always going to do both of those things."
Trudeau's remarks about staying vigilant "without falling into a bad space" are similar to those from London Mayor Sadiq Khan, who told Londoners over the weekend that with increased police presence in the wake of the attack, there was "no reason to be alarmed."
"At least 7 dead and 48 wounded in terror attack and Mayor of London says there is 'no reason to be alarmed!'" Trump tweeted Sunday.
Trump also used the attack to call for a strengthened version of his proposed travel ban — which was struck down by U.S. courts. — on all refugees and visitors from six mostly Muslim countries.
What's Happening In Ottawa?

Stay on top of the biggest political stories of the day with our newsletter
"We must stop being politically correct and get down to the business of security for our people," Trump tweeted.
With files from The Canadian Press