Like many Canadians, I've criticized Prime Minister Justin Trudeau's recent trip to India. My issues with Trudeau are different from the bulk of what has been expressed so far though.
Most of the criticism has focused on Trudeau doing the bhangra, or forcing his family to take university-student-on-a-year-exchange-in-India photos. His overutilization of Indian culture in an attempt to endear himself to the population there, and voters at home, was patronizing and cringeworthy. I don't want to minimize the offence this may have caused, especially as a non-Desi person, but these photo ops are just that. Once the memes die down, they'll be forgotten.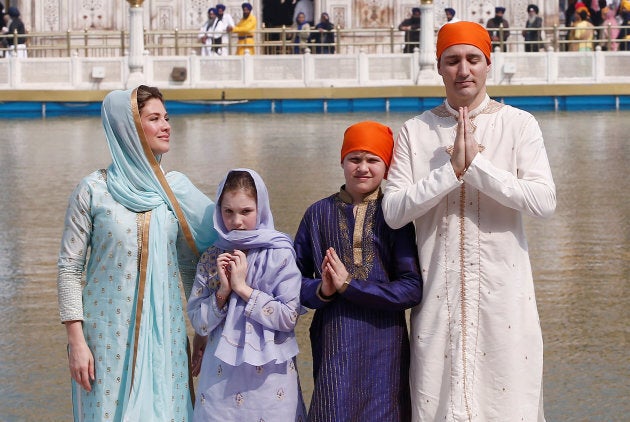 Others have criticized Trudeau, and the Liberals as a whole, for a more controversial issue. The Surrey Centre Member of Parliament, Randeep Sarai, invited convicted attempted murderer Jaspal Atwal to two events. He attended one, and posed with Sophie Grégoire Trudeau, but was barred from the other after the invitation was rescinded due to outrage.
Atwal was once a member of a Sikh-separatist movement that has been listed as a terrorist organization in Canada, the United States, the United Kingdom and India. Atwal was convicted for an attempt to murder an Indian cabinet minister, and charged, but not convicted, for an attack on an opponent of the Sikh separatist movement who would go on to become the premier of British Columbia, and a federal Liberal cabinet minister.
Many believe Atwal shouldn't be allowed to get so close to the prime minister because of his association with, and participation in, sectarian violence. So, why have people been okay with Trudeau hugging Indian Prime Minister, Narendra Modi, who leads the Hindu nationalist Bharatiya Janata party (BJP)?
I'm disappointed in politicians and journalists in Canada, who largely failed to critique this meeting. I scoured through the countless opinion articles written on the trip — from the beginning of the trip until I finished writing this article — in publications including The Globe and Mail, Toronto Star, National Post, and others, and found no concern expressed.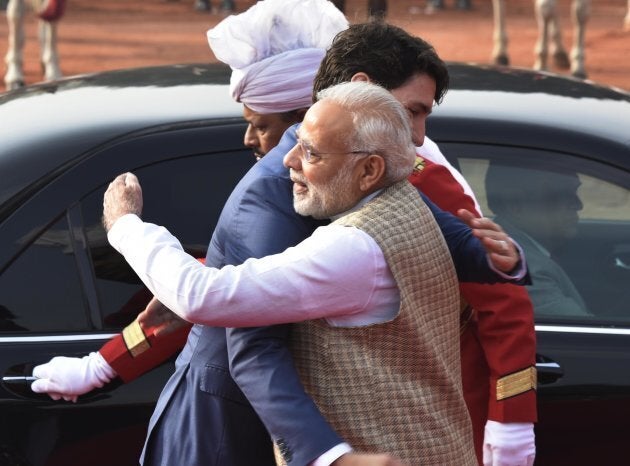 Since then, Modi has been repeatedly accused of doing nothing to halt the riots, including failing to send out security forces to stop the mobs. As a result, according to the New York Times, "In 2005, the United States took the unusual step of imposing a visa ban on him for his role in the riots, and high-ranking officials from the United States and some European countries would not meet with him for almost a decade."
In 2011, a senior police officer swore to the Indian Supreme Court that Modi actually helped incite the violence because he believed the "Muslim community needed to be taught a lesson." In 2012, a former minister in his government was found guilty of inciting the violent mobs, and sentenced to 28 years in prison.
In 2013, a magisterial court disputed the findings of a report alleging there was enough evidence to prosecute Modi in relation to the riots, and agreed with a special investigation team's conclusion that there was no evidence against him. The court's decision by no means settled the matter, as there are pending court cases, legal experts still speak out against the ruling and members of the violent mob continue to be tried and found guilty.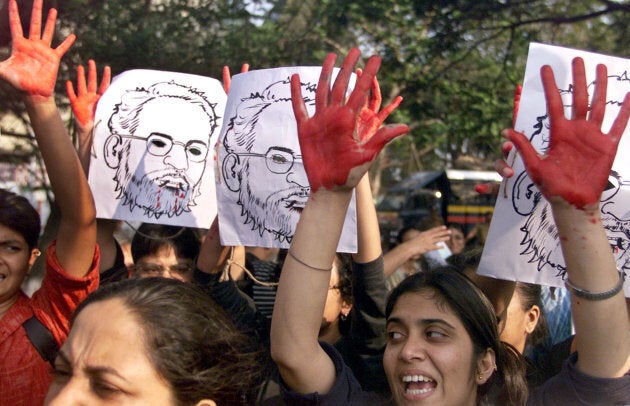 But Modi's alleged complicity in anti-Muslim violence isn't just restricted to the Gujarat Riots and the ongoing legal battles they sparked.
Hindi professor Apoorvanand, writing for Al Jazeera English, states that Hindu extremist mobs "feel empowered" and as though they "enjoy impunity and patronage from the power," because many BJP officials have built their careers "propagating violence against minorities." As a result, Apoorvanand claims, "Minorities no longer expect the ruling BJP to condemn the mob lynchings."
Some will say Trudeau has to meet with men like Modi due to their political positions. They'll say that such meetings can be used as opportunities to put pressure on the offending party to change their ways.
That's fine, though such meetings usually amount to nothing, but Trudeau failed to do even the bare minimum. Instead of using the opportunity to raise concern over the treatment of Muslims and other religious minorities in India, he discussed trade-relations, and then hugged Modi.
This is unacceptable. A leader who attempts to portray himself as a serious opponent of Islamophobia and discrimination at home should do the same abroad. Instead, by failing to call Modi out, Trudeau helped normalize violence against religious minorities in India.