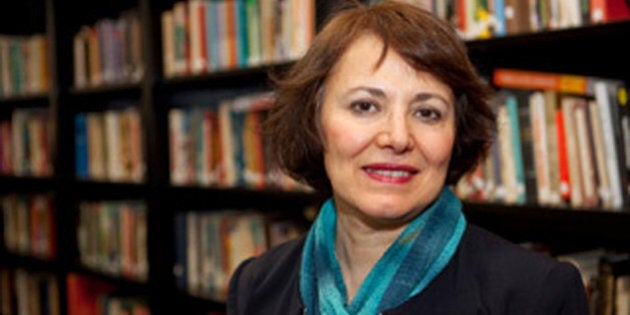 It seems that Prime Minister Justin Trudeau likes to describe himself as a feminist. He might be right but he might also fail to be what he really wants to be known for. One thing we can say for sure is that so far he was not able to "save" Professor Homa Hoodfar from Iran and bring her back to Canada.
Professor Homa Hoodfar is one of the most renowned academics who wrote extensively and ardently defended women's choices. She lived and taught for over 30 years in Canada. Now, her life and fate are in danger.
Today, it was reported in the media that Professor Homa Hoodfar has been hospitalized. This is a shock but it wasn't unexpected. We knew when she was arrested last June in Tehran's Evin prison that she was already frail and suffered from several health issues. We also knew what happened years ago to Zahra Kazemi, the Canadian-Iranian photographer, when she was arrested, beaten and later declared dead in that same prison.
In general, Canada has tremendous issues with its Canadians who have been detained abroad for political reasons. So far, only one description can fit the official Canadian position: "put our head in the sand until a big thing happens."
Trade deals and economic negotiations shouldn't be the only criteria guiding our foreign policy.
This big thing can be news of the detained individual being tortured, or news of his or her imminent conviction or news that her health is deteriorating. Unfortunately, as long as there is nothing happening publicly, there is almost nothing happening behind the scenes or very little.
In the last few years, Canada hasn't developed a clear policy when it comes to dealing with Iran. The relationship wasn't going well after the death of Zahra Kazemi but the Conservative government of Stephen Harper, for ideological reasons, brought a "coup de grace" to the shaky relationship. They closed the Iranian Embassy; they did nothing when some Canadian banks closed bank accounts of their Iranian-Canadians clients. Today, Canadians detained in Iran are hostages of these broken and sour relationships.
Of course, Iran should not be cleared of the blame. They are to be held responsible for arresting these Canadians and not giving them the right to free, transparent trials. At the same time, as a "soft power" member of the G8, Canada needs to solve its issues with Iran, so Prof. Homa Hoodfar won't be used as a bargaining chip by the Islamic Republic to gain more power in shaping any new relationships.
Trade deals and economic negotiations shouldn't be the only criteria guiding our foreign policy.
It is a bit ironic and contradictory to see Prime Minister Trudeau and his foreign affairs minister jumping from their seats defending the "undefendable" by arguing that selling Light Armoured Vehicles to Saudi Arabia would keep a needed back door open for advancing human rights and calling for women rights in the Kingdom of Saudi Arabia; but on the opposite side of the geopolitical spectrum, with Iran, it seems that Prime Minister Trudeau is in no rush to deal with the Iranian file and save the life of many dual citizens held in there, including Professor Homa Hoodfar.
Last fall, Foreign affairs Minister Stéphane Dion coined a new concept named "responsible conviction." Honestly, I am still puzzled by this concept but I will dare to ask the following question: "aren't we morally responsible for saving the life of a Canadian who spent her life speaking from Canada, representing a Canadian institution and pushing for better understanding of other cultures and other societies?
What do we need to be better convinced that Canada has a moral duty to speak on behalf of its Canadian detained abroad, especially when they are at risk of brutality and death.
So if Prime Minister Justin Trudeau still wants to be considered as a feminist, he should immediately call his Iranian counterpart and tell him that Canada values the academic work of Professor Homa Hoodfar; that she is respected and liked in Canada and that Canada wants her back. There must be a way to do it and he should do it. Professor Homa Hoodfar needs this "feminist" action more than ever.
Follow HuffPost Canada Blogs on Facebook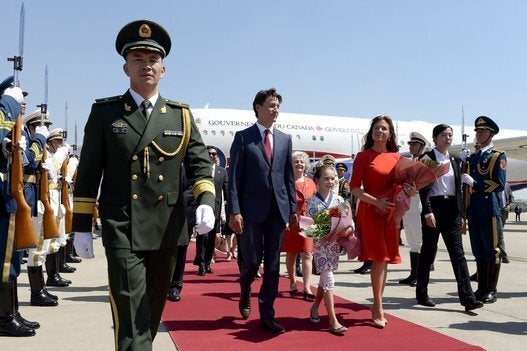 Trudeau Visits China
Popular in the Community