Canada will celebrate a major milestone in 2017 — its 150th birthday. And it'll set the tone for Justin Trudeau's second full year as prime minister.
In a year-end interview with The Canadian Press, Trudeau spoke about his goals for the next year, saying he hopes to use Canada's birthday celebrations as a time to "really connect with Canadians."
Ottawa earmarked $210 million for the anniversary in the 2015 federal budget — money for renovations, community festivals, concerts, Canada Day celebrations, and more. A large kick-off party is planned across the country on Dec. 31 to begin the year of celebration.
But Trudeau says he wants the birthday to be more than parties and displays of patriotism, making it a "moment of reflection" as the country looks ahead to the next 150 years.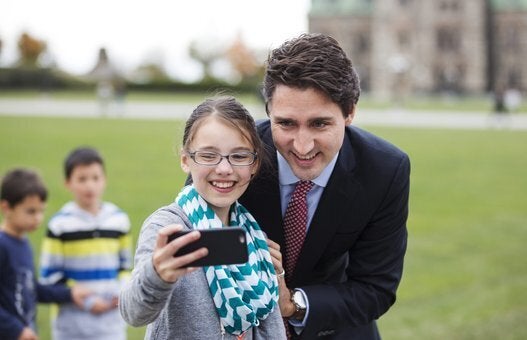 PM Trudeau Posing For Selfies