OTTAWA — Prime Minister Justin Trudeau says he "misspoke" when told an Ontario audience earlier this month that the oilsands need to be phased out.
"I misspoke. I said something the way I shouldn't have said it," Trudeau told journalists Tuesday after a cabinet meeting in Calgary. But then, the prime minister offered a long defence for why he believes the oilsands will be phased out some day.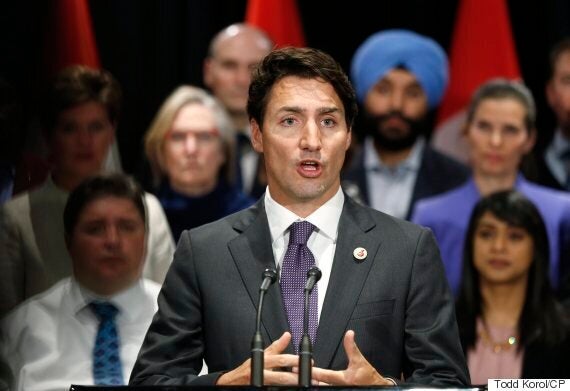 Rick Bell from the Calgary Sun told the prime minister there was "quite a little bit of anger in Alberta" about his comments and he offered the PM the opportunity to set the record straight.
Trudeau suggested his critics had jumped on his words to "try to make political hay" but he stood firm in his belief, saying the country and the planet "need to move off of our dependency on fossil fuels."
"First of all, I'm happy to highlight that from the very beginning of my political career I have been coming out to Alberta and listening to people and talking about how important Albertans are and Alberta is as a driver of the Canadian economy."
One of the fundamental responsibilities of the government, the prime minister added, is to get Canadian resources to market — in a responsible and sustainable way.
'I will not run against Alberta'
Trudeau proudly noted that unlike the previous Conservative government, his Liberal government had approved two "significant" pipelines already with a third possibly on the way after U.S. President Donald Trump gave the Keystone XL project a green light Tuesday.
"I have said many many times, that I will not run against Alberta," he told reporters.
Trudeau also noted that what he said during that Peterborough town hall was nothing really new.
"I have also spoken many, many times about our need to move off of our dependency on fossil fuels… I have always talked about managing that transition responsibility," he said.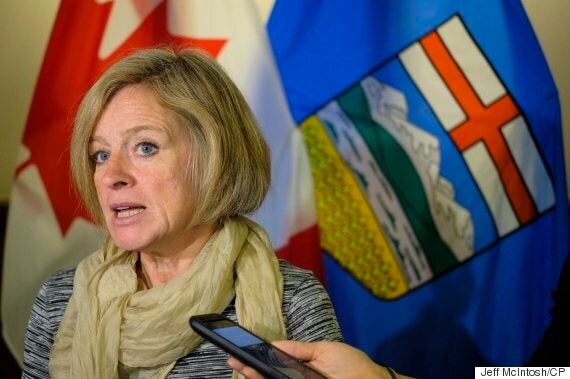 "I talk about phasing out our dependency on coal, I talk about phasing out our use of fossil fuels, I talk about making sure that we understand that the resources in the oilsands, you know, 100 years from now we probably are not going to be using it for our fuel and energy sources except perhaps in jet fuel depending on alternatives that come up," he later added.
"But the petrochemicals involved and the potentiality of these fossil fuel resources are always going to be valuable."
While the transition off of fossil fuels dependency would take a long time, Trudeau said his focus as prime minister will be to ensure Canadians have good jobs, communities are prospering, the economy is growing and that everyone has opportunity. All that must be done, he said, "in a way that understands our responsibilities towards the environment, towards future generations, in a thoughtful and reasonable way."
That, Trudeau said, is what he has "always showcased" and what he continues to believe in.
Tory rivals pounced on remarks
In mid-January, the prime minister told a town hall in Peterborough: "We can't shut down the oilsands. We need to phase them out. We need to manage the transition off of our dependence on fossil fuels. That is going to take time. And, in the meantime, we have to manage that transition."
His words set off a firestorm in Alberta. NDP Premier Rachel Notley lashed back, saying Alberta's oil and gas industry wasn't "going anywhere, anytime soon."
Conservative leadership candidates piled on. Saskatchewan MP Andrew Scheer, for example, called Trudeau himself to be phased out.
Though Harper was a vocal champion of Canadian energy and a fierce advocate for pipeline projects, he joined with other G7 leaders in 2015 to commit to the full phase out of fossil fuels by the year 2100. At the time, one of his advisors called it an "aspirational target."
With a file from Ryan Maloney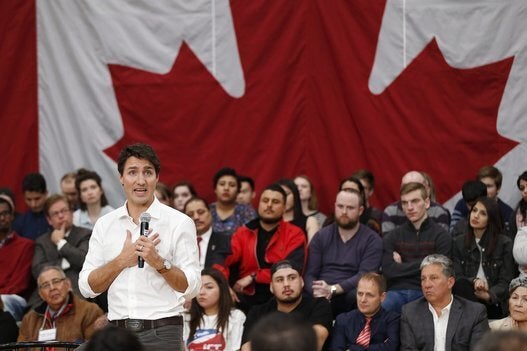 Trudeau's Cross-Country Tour 2017