A 2014 photo of Justin Trudeau is resurfacing on social media as Americans compare Canada's prime minister with the U.S. president.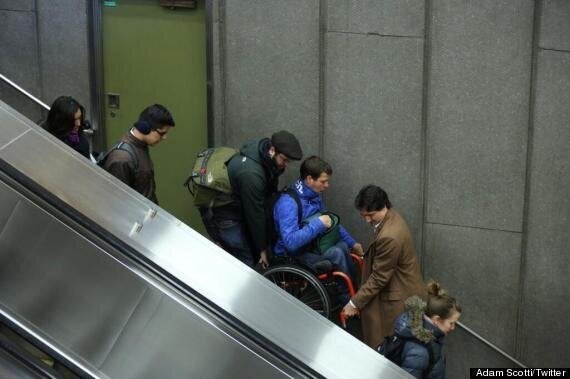 Before he became prime minister, Trudeau regularly stopped at Montreal's subway stations to campaign and greet people. In April 2014, he was at the Jarry Metro station shaking hands and meeting people as the Liberal party leader and a Montreal MP.
"Unfortunately, the escalator was broken that day and the station isn't equipped with an elevator," recalled Adam Scotti, Trudeau's official photographer who refers to him as "the boss."
"The boss noticed this man was trying to figure out a way down, so he and a few others offered to help him."
The Montreal Metro, for example, has elevators in only 11 out of 68 stations.
"Accessibility is an issue we all need to think about more on a daily basis and do something about, so if my photo helps serve as a small reminder, that is a good thing," Scotti told The Huffington Post Canada in an email on Tuesday.
With a file from Althia Raj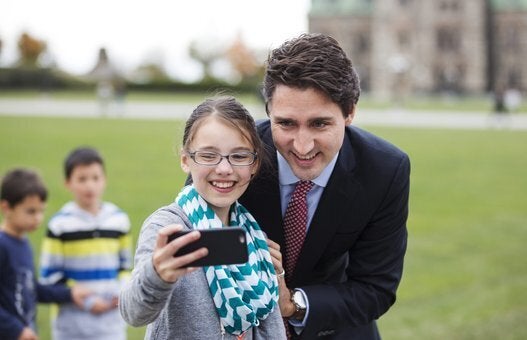 PM Trudeau Posing For Selfies